A Thorough List of Ideas for Socializing in Homeschooling Families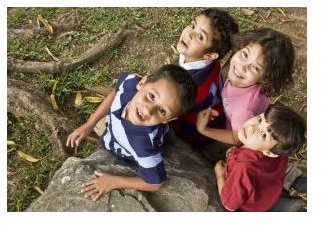 The Biggest Challenge
When it comes to homeschooling children, often the biggest challenge is finding a structure where the child can meet other children. Even in large families, it is important for children to learn how to get along with a wide variety of other people - including people he or she may have conflicts with. When it comes to homeschooling, and providing students with opportunities to meet other children, it is important to be sure you understand the variety of options available. Whether you're putting together a play group for young children or a reading or writing group for older children, you should tailor your student's social experiences to his or her own interests. This way, the greatest potential for friendship will come about.
Dealing with the "But What about Socialization" Question
Generally, whenever you mention to another person that you're homeschooling, you're met with the question, "But what will you do about socialization?" In the beginning, you'll want to reassure yourself that you are doing everything right and that you're providing the best education possible for your student. As time goes on, you'll develop more confidence in the idea that homeschooling is the right option for you and your family,
Homeschooling Co-ops and Groups
Homeschooling co-ops provide great opportunities to have your child make friends. Co-ops are parent-run organizations where activities and classes are often coordinated. Parents may work together to set up the co-op, and they often take turns teaching enrichment classes like Latin or art. Some Co-ops are actually registered as charter schools, so it is generally a good idea to check into what's available close to you. Homeschooling groups are usually play centered, though there are sometimes activities and field trips organized by parents.
Recreation Classes
Recreation classes can be a great way for your kids to meet other kids. These classes are sometimes offered through co-ops or church groups, but most often, they are offered through the local recreation district. Kids can take all kinds of classes from music to dance to Spanish this way, and it's a great way to meet other children from a diverse collection of backgrounds.
Sports Activities and Teams
Sports are a great opportunity for parents who want their children to have socialization opportunities. Participating in sports activities and teams builds self esteem and helps students learn to work with other members of a team toward a common goal. By enrolling your child in a sports team, it will help him or her to develop a greater level of fitness and health as well.
Book Groups and Other Clubs
Book groups, game nights, speaking clubs, and other clubs can be a great way for your student to socialize with friends. Groups that have been formed around interests are great for kids because it's an easy way for kids to bond over something that they like. You can find an existing club or create a club of your own. Often all you need is a group of kids, an activity they enjoy, and perhaps some snack foods to get the party off the ground.
Religious Groups and Activities
Finally, you can get a group of homeschoolers together through a youth group or Sunday school. If you practice a religion, this can be a great resource for socializing your homeschooled child. Even if you're not overly religious, there are some religious organizations that are welcoming to everyone regardless of belief or lifestyle choices (and believe it or not some of these groups do not try to sell you on their beliefs!).
References