Teaching Good Character, Critical Thinking & Morality: An Integral Part of Any Homeschool Curriculum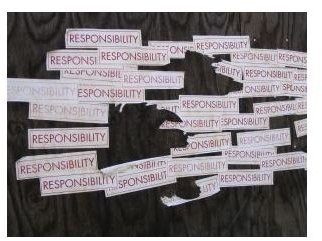 Why Character Matters
Whether you take a secular approach, religious approach, or classical approach to homeschooling your child, incorporating character lessons into your curriculum can help students to learn how to approach difficult situations. Character lessons, often a part of Sunday school, have also become increasingly popular within the school system in general. Sometimes these lessons are offered as part of community building and sometimes they are offered as a solo approach. Find helpful tips on how you can bring character lessons into your curriculum with age appropriate approaches listed below.
The different foundations of character include:
Respect
Trustworthiness
Fairness
Empathy/Kindness
Responsibility
Citizenship
Cheerfulness/Happiness
Forgiveness
Manners
Courtesy
Sharing
Preschool and Kindergarten
At the preschool and kindergarten level, character lessons are vitally important. At this stage this involves teaching the basic cornerstones of character. At the preschool and kindergarten level, most of your character lessons will involve modeling the desired behaviors, praising the traits when you see your student performing in the desired manner, discuss different character traits with your student, find books to read together (like The Children's Book of Virtues), and role-play situations.
When it comes to teaching manners, there is a variety of ways to do this. When children play tea party or house, you can encourage them and teach them proper table etiquette. Great books to read together about manners at this stage include: Manners by Aliki, Oops, Excuse Me Please! by Bob McGrath, and Monster Manners by Bethany Roberts. Make sure when you're teaching manners to children that you are extra careful to be sure that you are modeling the desired behaviors. Children often copy what they see!
At this age you'll also want to teach your student to use words to describe emotions and situations. For example, when a child screams "that's not fair," during the play of a board game, you can say, "I understand that you are very frustrated because you really want to win the game, but we're just playing to have fun." By giving children emotional vocabulary at a young age, it helps them to understand how they are feeling, and ways that they can begin working on feelings differently.
Joining a homeschool group or if you are religious a church group, especially if there are not other children in your neighborhood, can be incredibly beneficial in the teaching of homeschool character lessons. At this young age, it is best to give children the opportunity to learn. They'll be doing plenty of book-learning as they get older. When playing with other children, you have the opportunity to teach about sharing, kindness, empathy "I bet Johnny's really sad that he has to go home early, too. Make sure you wish him well," and other such virtues.
Elementary or Grade School
At the elementary age, there is an outstanding program put together by Zaner-Bloser, a publisher most known for their handwriting curriculum that combines literature and character education. This program features study guides that accompany books intended for children at the various reading levels. The Zaner-Bloser character series focuses upon 6 facets of character education:
Identity Awareness
Perspective Taking
Conflict Resolution
Social Awareness
Love & Friendship
Freedom & Democracy
While these resources are geared toward students in a classroom setting, you can look through the resources on Zaner-Bloser's website to get an idea of different topics you can discuss - or you could even put together a homeschool co-op class on character building.
At the younger ages, character education again will take place largely in the setting of dealing with siblings and other children. As your student grows older, you will probably want to teach character education in a more formal manner. For the religious, you might want to do this by bringing in examples from your religion's moral texts and discussing the virtues exhibited by the figures in the text. For a more secular approach, you may want to check out What Do You Stand For? For Kids: A Guide to Building Character and biographies of great Americans. Biographies can provide a rich experience for your children as they give you the opportunity to discuss what traits great people have had, and how these traits can be implemented into everyday life. Finally, this is a great age to begin talking about what's morally right and wrong with your students.
Finally, make sure that students have chores assigned to them. This teaches them responsibility and to have pride in their work.
Middle School or Logic Stage
By middle school, or the logic stage if you're following the classical trivium model, your student is starting to wonder why certain things are right and wrong, why we have manners, why responsibility is important, and other why things are the way they are type questions. This is a good time, to implement more critical thinking type texts into their curriculum. A book like, If You Had to Choose, What Would You Do can be a good introduction to discussing why a student believes particular behaviors are correct or incorrect. In fifth or sixth grade, you can start off by talking about an ethical dilemma that might be faced by someone their age as part of their homeschool character lessons, and push your student to discuss why they believe their position to be right or wrong.
Another great resource for this age group is the Hot Issues, Cool Choices series that allows students to really think about situations where peer pressure and other pre-teen issues are discussed. This resource can be used in 7th and 8th grades as part of your homeschool character lesson plan.
Around middle school you'll find Emily Post's The Guide to Good Manners for Kids a valuable resource. This book and her accompanying guide on table manners can spark discussions about manners and etiquette. As far as resources go for your religion, you'll want to check with your religious leader about what resources he or she would recommend for this level.
High School or the Rhetoric Stage
In high school and at the rhetoric stage, your students will want to learn how to justify their beliefs in a non-confrontational way. By this time, character should be well-developed, but you will want to continue to help them to grow up as strong individuals. First, you'll want to implement a strong work ethic in your student. Encourage your student to get a part-time job, even if he or she doesn't need to have one for your family to make ends meet. Working just a few hours per week will help your student to develop responsibility.
For religious students, you should find appropriate texts that focus on character building for high school students. Again, speak with your religious leader and work together to formulate a plan for your student's religious character lessons.
You will also want to look into teaching your student ways he or she can be more productive and motivated. There are outstanding resources available for this; one of these resources is Sean Covey's, The 7 Habits of Highly Effective Teens. Don't wait until your teenager goes to college to talk about how to plan for the future!
Also, don't overlook popular culture as a venue for discussing good character traits. When watching a movie with your student, point out that the way character x behaves may not be the best interest or best demonstration of character. Discuss movies, books, television, and magazine articles; by keeping an open line of communication with your student, you can help encourage him or to come to you when faced with problems.
Further Resources
For more information about incorporating character lessons into your student's daily life, you may want to check out the books The Family Virtues Guide and Building Moral Intelligence.