Pen Pal Ideas For Homeschoolers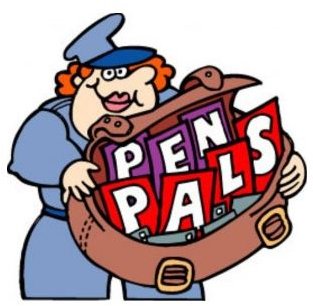 Have A Plan Of Action
If a parent is to start his own group, he or she must decide how the group will be structured. Should the child only correspond with one person or with many? How often should he write to his pen pal? Can a child write to another student indefinitely or should there be a time limit? Examining the possibilities will allow for an informed decision.
Before approaching organizations with the idea of starting a group, consider whether or not the child can handle one or more writing pals. Some children may want to write more than one while others want to focus their energies on one new friend. Each child within the family may want something different. Catering to both possibilities is acceptable. There should be no limit to the number of pen pals a child can write. The factoring decision is the maturity and willingness of the child or children involved. Outlining that the group is willing to accept singular or plural pals will make the focus clear. Let the groups that are being approached know the decision should be left up to the families involved.
A child can be forgetful and lose focus easily. How often should a child be made to compose letters? A common practice is twice monthly. However, it again depends on the children involved. Some may want to write once per month while others write weekly. The key is to make sure it is a fun and engaging activity that the child enjoys. It is a learning process and changes can always be made.
A lasting relationship can be forged between children. There does not have to be a time limit on their communication. Allowing the children to write their pals indefinitely only fosters friendships and life-long confidants.
Starting Your Own Group
Some pen pal groups will have a common interest. This interest is in addition to the love of writing. Church groups, social groups, volunteer groups, and even athletic groups are some examples. A child will want to write to someone with whom he or she shares a common interest.
One of the first things a parent has to do when organizing a home school pen pal group is to decide which group or groups to be affiliated with. Once that has been established, composing a letter to the leader of the organization would follow. A straight-forward outline should be included. Let the leader know about the children and the goal of the group. Politely ask the leader to approach their members about the possibility.
If a parent is leery of an outside organization, approaching relatives, friends and possibly co-workers is another avenue. These relatives or friends do not have to be close in the physical sense. A child in Alaska may connect with a long-lost cousin in Florida. Imagine the different life experiences that these children can share. Depending on how many children are involved, this grouping could be as large as an organizational group.
Social networking is all the rage now. A parent can advertise on a social networking site. He or she can write a plan, just like when approaching organizations, and post it to the sites. The parent can easily filter through the responses and set the plan in motion. Many social networks have home school groups on them. A home school pen pal group on one of these sites will be filled with parents looking for creative outlets for their children.
Our Men and Women Overseas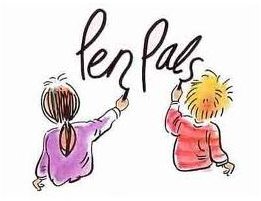 Our men and women fighting in the armed forces are also an excellent resource for children who are looking for people to correspond with. However, a child may become quite attached. The child's age and maturity level should be taken into consideration when developing these types of connections. There are several web sites available. Adoptaussoldier.com is one of the best sites and allows participation by children under the age of 18. You can also try AnySoldier.com, which also has a teacher's page. One thing to remember is the mail service involving the armed forces can be very slow. It is important to let the children know this. Do not let them get discouraged when a reply has not been received as quickly as they would like.
Approaching other parents of homeschooled children in your community or even online, is an excellent way to get more children involved. Pen pals of this nature are quite educational and intense. A mature child will surely benefit.
Following a Religious Path
A devout family may want to consider engaging other people of their faith. Approaching their religious leader and asking them to let it be known is a start. Consider drafting a flier and proposal. Post these or submit them to any publication that is affiliated or run by the religious group. Ask other parents in the church if they would be interested. A parent has to be vocal and let it be known what is desired. Compile a list of all the interested parties and hold a meeting. Discuss the "rules" of the group. How often one should write, how many one should write, and how long the program should last are some important options to consider. A helpful thing to remember is that children change and their needs change. There is no need for strict guidelines. Rules can be changed at any time to accommodate the growth of all involved.
Learning Different Languages With Pen Pals
If a child is learning a foreign language, what better way to put the language skills they have learned into use than to correspond with a native speaker? An overseas pen pal can be found by going to places such as penpalworld.com. The safest way to approach this is to search the website as a parent and educator first. Some International sites are geared to less than savory affiliations. Make sure the website is child-friendly. Once this has been established the parent and child can search through all the people listed. When one that is suitable has been found, write an introductory letter. Explaining who the child is, which language they are native in, and where they are will help establish a connection with the chosen pal.
Summary
A home school pen pal group can forge friendships and connections that should endure the test of time. Precautions have to be used when constructing a group. The children involved, their maturity level, their likes and dislikes, all have to be included in the decision process when deciding which group to enter or form. No matter which group is chosen, the creativity, skills learned and friendships harbored are life-long gifts to all involved.
References
Kid Bibs, By Joyce Melton Pagés, Ed.D., https://www.kidbibs.com/learningtips/lt47.htm
Military Pals, www.mymilpals.com
International Pen Pals, Pen Pal World, https://www.penpalworld.com
Resources
Role of Social Networking in Homeschooling, Rebecca Livermore, https://www.brighthub.com/education/homeschooling/articles/114562.aspx
Images:
PenPals, Web Pen Pals, www.webpenpals.org
Pen Pal Mail, Twitter By Post, https://www.twitterbypost.com/pen-pal-mail4-300x288.jpg