Homeschool Music Ensembles for Homeschooled Students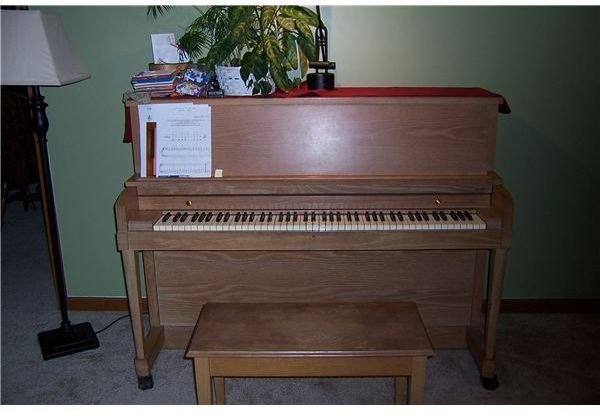 If Your Child Has A Passion For Music Help Her Pursue It!
As I grew up one of my greatest passions was music. From fifth grade on through college I took flute and vocal lessons, and some piano in there too! I grew up performing in choirs, bands, musicals, ensembles, and I loved to perform. Many homeschooled students have this same passion for music. You may be looking for a homeschool music ensemble or homeschool band opportunities for your child. After reading the ten ideas listed below you may be pleasantly surprised to find ways to participate in musical opportunities in your community!
Top 10 Ways for a Homeschooled Child to be Involved in Band or Music
10. Take Private Lessons. Even if you live in a small community there is a good chance your town has one, or maybe more than one, private lesson teacher that gives individual or even group lessons. Private lessons are often a half hour, or forty-five minutes. The cost per lesson will vary by the teacher's background (schooling/degrees) and also by location (in bigger cities lessons will start at a higher price).
Join a Youth Symphony Orchestra. Within the state of Illinois, my home state, there are more than eight youth symphony orchestras, located throughout the state. There are orchestras in the south, middle, and north sections of the state, making a youth symphony a possibility to any homeschooler willing to drive an hour or two. If this was a passion of your child, it would be doable. Two websites to help you locate a youth symphony near you are www.ilcouncilorchestras.org and https://en.wikipedia.org/wiki/List_of_youth_orchestras_in_the_United_States.

Join a Sweet Adelines or Barbershop Chorus. If you want to sing in a chorus, without having to go through a traditional school to do so, joining a Sweet Adelines (for girls) or Barbershop Chorus (for boys) would be a great way to do so! These groups are often open to performers of all ages, and meet and perform on a regular basis in their communities and even in national competitions. These choruses specialize in singing acapella music.

Participate in State Solo and Ensemble Contest. 6th grade through 12th grade students have the opportunity (state laws may vary) to participate in solo and ensemble contest. Each state runs this contest through local schools. In many states homeschoolers may participate as long as they pay the entry fee and there is space available. Piano, instrumental, and vocal solos and ensembles are judged and awarded medals through this contest. Students compete only against themselves (working to earn a high score). Call a local school to get details on entering. Talk to a music or band director at the school, they should be able to let you know if you can participate. These contests usually take place in March.
6. Participate in National Federation of Music Festival. These music festivals are held through-out most of the United States. To participate you must take lessons from a federated teacher (a teacher who is a member within this organization). Students may start at any age in this competition, and may participate in solos or ensembles on any instrument. They also offer a theory testing program. Locate a state contest https://www.nfmc-music.org. These festivals usually take place in February.
5. Try Kindermusik. Kindermusik offers music classes for children birth through seven years old. While the classes are geared for younger learners, this is a great way to expose little ones to the joy of making music at an early age. Sometimes you will find Kindermusik classes teaching group music classes for children over the age of seven.
Start Your Own Ensemble. One family I know who homeschools has helped their high-school aged daughter put together her own band. She is a singer, and she this is a passion for her. They have performed a handful of times in our community. If you belong to a homeschool group online, post that starting a group is an interest of your child's and see where this takes you!
3. Join a Church Choir. Most churches offer some type of choir for their congregation to be involved in. At my church there are opportunities for three year olds on up to be involved in choirs in our church. Using your talent for God's glory is a great way to be involved in a musical group and give back to God too!
2. Join a Worship Band or Worship Team at Church. Another way to get involved at church is to join a worship band or a worship team. These smaller groups focus on singing or performing praise and worship music, and will lead the congregation in song. This is a great avenue for a homeschooler to get involved in performing with an ensemble.
1. Check with Private Schools for Openings in Band or Choir. Often a private school will allow a student to join a band or choir class if they have openings. Call around to local, private schools to see what their policy is on participation in one class during the school day.
Music and Band Involvement for Homeschool Students is Possible!
Another way, not listed above, to be involved in music is to participate in a community musical. Musicals feature choruses, and pit orchestras. As you can see, this list is not exhaustive! As you find opportunities for your child to develop her talent, you'll be helping her develop into a more well-rounded musician. Homeschooling doesn't mean your child has to give up group involvement, so enjoy finding the ways to participate in homeschool music ensembles today!