Easy Social Activities for Homeschoolers: Fun Ideas for Social Outings & Gatherings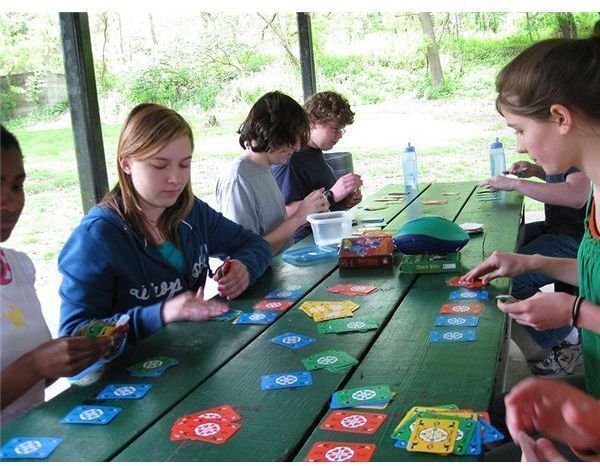 Socialization of homeschooled students is generally not a large concern for parents. This is because there are many ways in which homeschooled children can meet and make friends with other kids. Homeschooled children are usually involved a number of activities, classes and hobbies which allow them to interact with people of all ages on a regular basis. Here are some simple ideas for your students.
Field Trips
Field trips are a common activity for homeschool families and can occur as often as once a week! Some great locations for a field trip include museums, science centers, planetariums, zoos, farms, local businesses, libraries, nature preserves and historical sites. At these places, parents can teach children about multiple subjects and also provide them with a chance to talk with other families in the centers. One great idea is to set up a field trip with multiple homeschooling families. This way children always have an exciting outing to look forward to with familiar faces, not to mention you may get a group discount!
Play Dates
For parents of young children, play dates are a good way to provide kids with a chance to play with other children their own age. Many cities have mom groups, or play date groups who meet up on a daily or weekly basis with their children. These play groups may do things like coffee dates, take the children to play centers, or just get out for a daily walk together. This is an easy way for young children to make friends that they can continue to see regularly, even when homeschooling begins.
Children's Classes
Most homeschooling parents make sure to sign their children up for some sort of class outside the home during the week. Popular choices include sports, art classes, music classes and dance. These children's classes are a great way to allow children to make friends on their own time, along with providing a means of building skills and developing hobbies. Most cities have a wide variety of children's classes. Parents can pick a class that meets their children's interests.
Homeschooling Groups
Many cities have homeschooling groups that meet up on a regular basis to discuss schooling. These groups also provide a way for children to meet other homeschooled kids. These groups may go on educational outings together, or may get together to work on school work. If a homeschool group is not available in the area, it might be a good idea for parents to start one up on their own. These groups can go on field trips together, hold group classes, or even put on musical productions and plays.
Volunteer Work
For older children, volunteer work might be a good option for getting acquainted with peers. Kids can volunteer for a position that they feel they would enjoy, such as walking dogs at a local animal shelter. In the process, they may meet some friends with similar passions in common. If children are not sure which type of volunteer work they would enjoy, parents can always help them look around to find something fun.
Camp Programs
During the summer, day camps are a way to let homeschooled children have fun and make friends without their parents around. They can head to camp every day for fun activities like swimming, drama, arts and sports and can meet many child friends in the process. Camp programs can provide a fun place for children to learn new things and make new friends with similar interests.
Resources for Parents
Here are a few more websites to visit for more information about socializing your child and the groups they can join:
References
https://www.ontariohomeschool.org/socialization.shtml
https://heartofthematteronline.com/homeschooling-an-only-child-make-time-for-friends
https://www.thelaboroflove.com/articles/making-life-long-friends-while-being-homeschooled/