Sign Language: Homeschoolers Material and Websites to Use in Your Sign Language Curriculum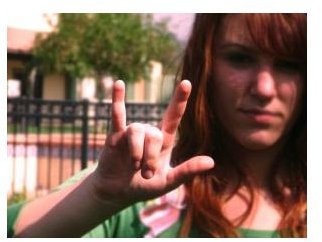 The Importance of Sign Language
Sign language is not just for the hard of hearing and special needs students but can be very beneficial to all children. Studies show that sign language actually raises a child's IQ. Many parents are teaching their babies sign language which helps them communicate and even speak sooner than babies who are not taught sign language. Many parents have discovered their child develops a larger vocabulary after being taught sign language. Teaching hearing children sign language can enhance English skills. It is extremely necessary when a member of the family is deaf or mute. For this reason, a sign language home schoolers curriculum may be helpful for parents who teach their children at home.
Where To Find Sign Language Curriculum
Free sign language curriculum for home schoolers can be found at the American Sign Language University curriculum resource center. ASLU has been offering free self-study materials and lessons since 1997. They also provide courses for instructors although they do charge a high fee. HandSpeak is a free online site that allows users to search for words using an open dictionary. Each word is demonstrated in a video. Some individuals like the videos because it shows exactly how to sign each word. They also offer curriculum for babies. The American Sign Language Browser is a great tool for home school parents to use when teaching their children sign language. You find the first letter of the word you want to learn, select the word and a video follows.
Home School Groups Offer Sign Language Classes
Some home school support groups are now offering sign language courses in addition to field trips and other group activities. Parents can check home school groups in their area to see which ones offer this program. They can also visit American Sign Language Meetup Groups, they offer a list of groups that are involved in ASL instruction and where they are located.
Books for Sign Language Homeschool Learners
A popular book by Mickey Flodin called Signing Illustrated includes the History of ASL, facial expression , syntax, word endings and easy to understand illustrations along with reviews at the end of each chapter and aids to assist with memory. This book is widely used and would accompany a sign language complete curriculum program for home schooled students. It can also be purchased at Big Oak for $20. A good sign language book for small children is My First Book of Sign Language by Joan Holub. Primary children will enjoy, You Can Learn Sign Language by Jackie Kramer. Parents with infants and toddlers will love the book, Signing Smart With Babies and Toddlers by Michelle E. Anthony and Reyna Lindert. Several other books and materials can be purchased or borrowed through the National Challenged Homeschoolers Associated Network. They have a lending library that includes ASL books. Sign language is the third most widely used foreign language in the United States. Most states will accept it as a foreign language credit to college students. The benefits are numerous. This is another reason why teaching a sign language home schoolers curriculum is extremely important.
References and Resources
American sign language, https://www.answers.com/topic/american-sign-language#Gale_Encyclopedia_of_US_History_d
American Sign Language Overview,https://asluniversity.com/
https://www.bigoakcurriculum.com/HOSL.html
https://commtechlab.msu.edu/sites/aslweb/browser.htm
image,http:www.sxc.hu/profile/eurostilet