Selecting Songs and Planning Christmas Musicals For Preschoolers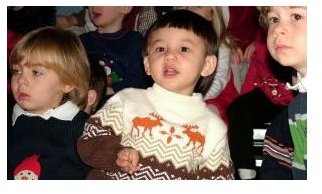 Getting Ready for the Big Show
Planning Christmas musicals for preschoolers is typically done so that the children can entertain their parents and family members with a variety of songs and dances. Teachers can choose from a number of religious or secular songs when preparing their students to perform in Christmas concerts.
Preschool children will need time to learn and memorize the words to Christmas songs, so teachers should begin practicing with their students several weeks before the date of the musical performance. Teachers will need to keep the young age of the children in mind when selecting songs for the Christmas program. The performance itself should consist of only a few songs, as preschool students have small attention spans and may struggle with having to memorize lengthy verses.
Religious Song Suggestions
Religious preschools often have formal Christmas programs that focus on the birth of Jesus Christ, and include some traditional and secular carols. When choosing selections, remember that they should be "songs that are real: Based on the truth of the Bible, and not putting in the kids' mouths something they can't say." (1) Teachers who work in church-based preschools may consider practicing songs such as these with their students:
Silent Night: This classic Christmas song sounds lovely when performed by young children. The first verse is fairly brief and simple for preschoolers to learn with consistent practice.
Away in a Manger: This song celebrates the birth of baby Jesus, and the spirit of the Christmas holiday. Many preschool students enjoy learning the age-appropriate words of this musical selection.
O Little Town of Bethlehem: A song that honors the town of Jesus' birth, this tune is an option to consider when planning a preschool Christmas musical from a religious perspective.
O Christmas Tree: This Christmas carol is sung in several different ways. Preschool children often have the easiest time learning the "O Christmas Tree, O Christmas Tree, how lovely are your branches" version.
Festive Christmas Tunes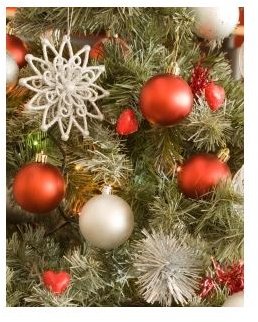 Some teachers prefer planning Christmas musicals for preschoolers that primarily include fun and upbeat selections. You can also alternate these songs with more formal musical numbers for a diverse Christmas program:
Jingle Bells: This energetic Christmas song is a popular choice for young children who are performing in school musicals. The catchy chorus is not difficult for preschoolers to memorize, and older preschool children may even wish to try learning the "Dashing through the snow" verse as well. Give each child a small bell to ring in time with the music!
Here Comes Santa Claus: When singing this cheerful tune, preschoolers will get excited thinking about Christmas Eve and Santa Claus's sleigh ride! Young preschoolers may perform best by learning the easier second verse on its own, while older children can often sing both verses without much difficulty.
Frosty the Snowman: This well-known Christmas song about a lovable snowman is a holiday favorite for children. Shorten this song for preschool-age children who are unable to memorize all the verses. Preschoolers can wear Frosty-style accessories such as top hats or felt carrot noses during the performance.
We Wish You a Merry Christmas: This song is perfect for young children to perform at the end of a preschool Christmas musical. The children will enjoy wishing their parents and loved ones a Merry Christmas and Happy New Year through song.
Create Lasting Memories
Preschool Christmas musicals offer opportunities for teachers and children to delight audiences with festive songs and stories. The memories of these performances will stay with preschool parents for years to come.
Do you have favorite selections you like to include in your preschool programs at Christmas time? If so, be sure to tell us by visitng the comments section below.
References