Can Homeschoolers Form a Chess Team? Here's What You Need to Know!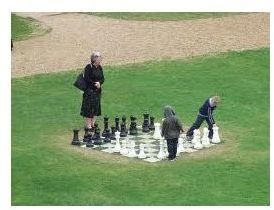 Why Form a Chess Team?
There are many reasons that homeschoolers might want to form a chess team. In addition to developing the ability to concentrate and plan ahead, playing chess improves logical thinking and patience.
As players watch each other's moves and formulate strategies, they learn how to think before acting and how to react to unexpected situations. There is a lot of downloadable research that illustrates the scholastic benefits that come from playing this ancient game.
Playing chess is much less costly than most other team sports, and the risks of breaking an arm or spraining an ankle are practically nonexistent. A homeschooling chess team is a great way to meet new people and develop the camaraderie that comes from working together in a group. Can homeschoolers form a chess team? You bet they can, and here's how.
Your First Step
The first step is to assess the interest and abilities of the group. Does anyone play chess already who would be willing to help the others learn? Are there local chess enthusiasts that can help? Do the local schools have chess clubs or teams that you can get information from? Are there plenty of game boards available, or do you need to order more?
Check out all the information online regarding rules and requirements for groups and tournaments. As you get more serious about competition, you will want to order tournament style games and a competition clock or timer.
Many homeschooling chess clubs rent space at a local church or recreation center and charge a small fee to cover the cost of the space. However, you could check out the local library first to see if they provide rooms for free. Some clubs charge a small monthly or yearly fee to cover the costs of materials. If you end up traveling to tournaments, you will need to figure out how to meet the necessary costs of fuel, food and lodging. Consider doing a fundraiser to let people know of your existence and build community support. Publicizing your activities can attract area chess lovers that you weren't even aware of.
Grow Your Skills
An alternative to traveling to chess tournaments is to play in a virtual tournament. There are websites that allow individuals and groups to sign up and play online. Some sites even make international play possible. The Internet enables you to play chess with people from all over the world. Wouldn't it be fun to contact homeschoolers in another country and play chess with them?
There are a great number of websites that are all about chess:
History of the game
The rules
Where to buy supplies
Tried and true strategies
Famous players and their advice
Tournament schedules and locations
National and international clubs
There are some that offer free online chess and others that require the payment of a fee to play online. If there is nobody local who can help you learn the fine points of the game, the Internet is a great resource. Don't forget to check your local library again to find out what books they may have on the subject
Resources for Parents and Players
If even you can't find someone who already plays chess and there is no one to teach you, several websites provide free or inexpensive chess tutorials. The Chess Magnet School offers a free 30-day trial subscription and Chess KIDS Academy offers instruction for free. (See links below.) Chess KIDS operates out of the United Kingdom, but I was able to download information about starting a school chess club for free.
In addition to books and websites, there are magazines about chess and some are specifically written for young people. The United States Chess Federation publishes Chess Life for Kids, which is a magazine designed for readers age 12 and younger. However, beginning teen players would probably benefit from this publication as well.
Games and Tournaments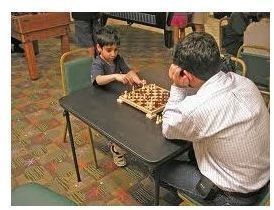 Once your chess abilities grow, it is time to think about tournament play. There is much information online about specific regulations, so check here first. Contact other homeschooling support groups in your area to see if any have chess clubs and are interested in competition. Don't stop with the homeschooling community. Other homeschooling chess clubs take on traditional schools and so can you. Perhaps you can broaden your scope to include the whole community. If you choose to play online, this will really expand your experience.
Sportsmanship is Important
Always make sure that everyone involved, both parents and players, sets a high standard of honesty and sportsmanship. Chess can be a very intense game, so remember to respect everyone's needs for quiet and allow each person all the time they need to make a move. Encourage everyone, especially those who have made serious mistakes or errors of judgment. Forming a homeschooling chess team can be very rewarding and bring many benefits that last long after the games end.
Photo Credits
[Keith Evans,](https://www.geograph.org.uk/search.php?i=800589External link) under Creative Commons license
San Jose Library, under Creative Commons license
References