Why Fundraise?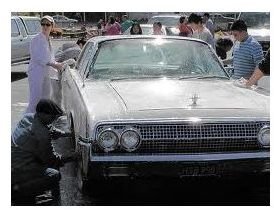 Unless you or your homeschooling group own a gold mine, you are probably always looking for ways to afford some of the many wonderful learning resources and opportunities that you find. Even though homeschooling can be accomplished on a shoestring budget, extra cash for lessons, trips, musical instruments and sports equipment is always helpful. A homeschooling group can raise the money necessary to purchase a big ticket item such as a microscope or telescope that is then made available for use by everyone. Fundraising can also make possible wonderful field trips for families or groups.
Another important aspect of fundraising is the opportunity it provides for a homeschooling family or group to build relationships with their local community. Homeschooling is still misunderstood or unappreciated in many areas, and fundraising is a way to interact with the community and promote a positive image of learning at home. Through fundraising, homeschoolers can make helpful contacts in their area and grow their support system.
How to Begin
First determine if you will be fundraising as a family or as a group. Next, decide upon your goal. For maximum motivation, make it something all are interested in and really want. Then research any legal requirements that may apply. You may wish to set up a separate checking account in which to deposit the monies you receive. To avoid possible problems, research the reputation of any fundraising organization you decide to deal with through the Better Business Bureau, or by speaking with others who have dealt with the company. Check with your local mayor's office to see about permits and guidelines.
Kinds of Fundraisers
Basically, there are three different types of fundraisers. You can sell a product, provide a service, or put on some kind of event. The type you choose depends upon your resources, the size of your group, your financial goal, and the community you wish to reach. Obviously, trying to sell show shovels to members of a Florida retirement community is not a particularly good money making idea, no matter how well made the shovels are.
Selling a Product
Holding a bake sale is the classic example of selling a product, but you don't have to stop there. You might offer to clean out people's garages or attics for free and then hold garage sales with the items collected. If there are quite a few homeschoolers in your vicinity, hold a used curricula fair. Holiday seasons are good times to sell things as people are already in a buying mood.
One interesting option is selling "Your Town-opoly" games. Area businesses buy spaces on the board, which is patterned after the Monopoly game but customized to your locale. The games are produced by Pride Distributors, Inc. The company representative I spoke with said that they have helped thousands of groups over the past three decades.
You might also become one of the first homeschooling groups to take advantage of an opportunity to become an affiliate of Baumeister LLC and sell liquid vitamins through a website they provide. This company is approved by the Better Business Bureau and pays a 20 percent commission on any products a group sells. In this case, your community is as broad as the web world and you don't have shipping and delivery hassles. I was told that as of this writing, no homeschooling groups were using this fundraising method, so there is no competition – yet.
A web search will show other fundraising companies, some of which advertise specifically to home educators, but always check out the company carefully.
Selling a Service
Of course, you could always hold a car wash, but what about offering to run errands or do shopping for seniors, help folks with yard work or walk dogs? Do you have anyone in the group with computer or photography skills who could market their help with computer issues or take holiday or graduation photos? You can offer tutoring services or provide holiday babysitting. Find out where your community has needs and see if you can meet any of them. It goes without saying that any service you provide should be of the highest possible quality.
Holding an Event
Putting on a fair or other event and charging admission requires more work and probably some upfront money, but it can be successful with lots of planning and participation. You could also request donations and then hold a drawing where the winner receives 50 percent of the money collected. If you know anyone who can speak on an interesting subject or give a fascinating travelogue, you can find a venue and charge a small admission.
Another event that is becoming popular is to hold movie screenings of limited release films. HeartStone Pictures is one company that helps groups raise funds by setting up movie premiere nights. HeartStone produces family friendly films and then allow groups to screen them for a percentage of the profit.
Final Tips
Brainstorm for ideas and check the Internet for all the different options. Ask others who have done fundraising for their advice. Set your goal high enough to inspire but not so high that it becomes discouraging. Make sure that everyone involved is committed and set deadlines all along the way. Find something to do that you can enjoy and then go do it. Celebrate your successes and enjoy the fruits of your efforts.
Photo Credit
Photo By uzvards, fickr.com
References