Learn How a Homeschool Umbrella School Works: Is It Right For You?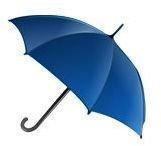 Umbrella Schools Give Help
When you decided to homeschool, chances are one of the first things you researched were your state's homeschooling laws and
requirements. States range from liberal to strict oversight of homeschoolers.
A homeschool umbrella school is an independent school that offers enrolled families a way to comply with state laws. In most circumstances, these schools offer families a chance to homeschool under private school laws, where they may find much more freedom from intervention than following homeschooling regulations individually. These types of schools can be set up as a local organization, or as a distance or online school. In some states, legal homeschooling may only be done through an umbrella or cover school, while in other states, umbrella schools can offer benefits to homeschooling families, but are not required by state law.
Research your state's laws by searching your state's name plus "Department of Education." Once on that website, read sections for both homeschooling laws and private school laws. Home School Legal Defense Association has a list of state laws with interpretations and charts. Some states' umbrella schools come under homeschool laws, while others fall into the private school category. Look for policies on financial aid for state colleges as well, and any restrictions on out-of-state schools vs. in-state umbrella schools.
Another area to pay close attention to is your state's rules governing participating in after-school sports and activities. In some states, enrollment in an umbrella school may nullify any right you have to play public school sports. If this is the case where you live, realize that there have been cases where parents have forged successful relationships with supportive administrators within their public schools, and have gained access to extracurricular activities and sports. Don't give up on the idea but prepare and practice a proposal you can take to your school superintendent if you need to – you can pave the way for other homeschooling familes along with your own!
Find One to Fit Your Needs
With the growth of homeschooling and of umbrella schools, today any homeschooler should be able to find a program that fits their unique needs. Identify your needs before you begin your search. Take into consideration:
Are you looking for a program only for high school or one that can be used from elementary through high school?
How important is an accredited high school diploma to you?
Are you seeking other families who share your values of faith, lifestyle, or homeschooling methods?
How important is it to you to have local get-togethers, sports, social events, classes or field trips as part of your umbrella school?
What is your budget? – umbrella schools can be expensive or very inexpensive; expect to pay more for more comprehensive services and accredited diplomas
How important is oversight? – some umbrella schools offer very little oversight, a good fit for independent, eclectic, or unschooling approaches, while other parents are thrilled to get a structured program which can offer confidence, convenience or peace of mind for complying with state standards
Finding online schools is a bit easier than finding local ones. Make sure your state regulations don't punish or restrict the use of out-of-state schools. Search using terms such as, "online schools," "online Waldorf/Montessori/Classical/Christian schools," (substituting what you type of educational curriculum you are interested in, of course!), "umbrella or cover schools," and "[your state] umbrella or cover schools."
Local schools can be a bit harder to find. Start with finding a local homeschool support group in your area. Meet members at events and through email or chat groups. Ask about umbrella schools in your area. One of the best ways to find information is from the front lines as face-to-face networking yields the most accurate and honest information.
Create Your Own Umbrella School
Considering creating your own homeschool umbrella school? The steps below will help you succeed when you want a simple, small-scale program:
Define your mission. Simple umbrella schools offer minimal services while providing a middleman between states and families. At the least, you will be required to keep records of student progress and provide official communication about enrollment to school districts.
You may want to offer classes, field trips, social events, or graduation ceremonies as well. Consider whether you wish to restrict enrollment by religious faith or homeschooling method.
Research laws of your state by searching under the name of your state and "Department of Education." When you reach your state's website, search for "private school requirements." In California, search the term "PSP" and in Alabama and Tennessee, "cover school." How will you ensure families are in compliance with your state's codes and regulations? Be sure to read your state's constitution section on education to understand what authority your state has over your operations.
Decide how much you will charge. Make a list of all expenses such as a website, mail supplies, event costs, marketing, and transportation to and from meetings or classes and determine how many students you will need to break even. Research tax forms and rules. The simplest structure for your business is a sole proprietorship or DBA (Doing Business As). Find a link to instructions for IRS form 1040-Schedule C below. Creating an official non-profit is a lengthy and expensive process.
Set up a sole proprietorship/DBA or partnership through your Secretary of State's website and a business checking account.
Write an enrollment contract based on your state's regulations. Outline situations,such as neglect or abuse, in which families may be unenrolled. Make sure to include a limit of liability statement which defines parental responsibility and to prevent lawsuits. It may be a good investment to have a lawyer preview or write the contract for you, although it is not necessary. To save money, bring your sample contract with you and simply ask the attorney to read through it and give you advice about what should be included. You may be able to find inexpensive help from a paralegal as well.
Create your "collateral" – this is information about your school, which may include flyers, websites, social networking sites, and brochures. Don't go overboard in expense, it simply needs to state who you are and what you are offering.
Consider threats to your school. Be aware that as a school administrator, you will be required to report witnessed or suspected abuse or neglect. Unfortunately, a few rare families enroll in umbrella schools and do not follow through on providing an education for their children, or use the umbrella to hide abuse or domestic violence. Keep in mind that such behavior jeapordizes everyone in the school, so be strong in discernment about whether to accept a family or not.
You can create your own diplomas, but make sure parents are informed that your program is not accredited.
Additional Resources
List of Christian Umbrella Distance or Correspondence Schools
List of Umbrella Schools by State
Image Credit, https://office.microsoft.com/en-us/images/results.aspx?qu=graduation#ai:MP900439409|mt:0|