A Buyer's Guide to Homeschool Curricula: A Catalog of Options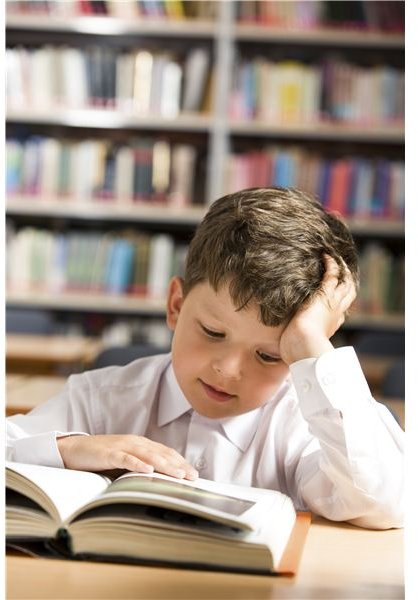 Selecting the Right Curriculum for Your Family
It is vital to select the right curriculum–"right" in terms of what will work best for your student(s), anyway. With so many options available
for families, it can be easy to get overwhelmed by the choices available. Do you need a Christian curriculum? Do you need a curriculum keeping in the spirit of the classical method? Are you an unschooler?
No matter what personal choices you have made as a family, there are materials that are out there to meet your needs. Homeschooling has come a long way in the past two decades. No longer do you have to scour the library and create your own curriculum (although you can certainly do that). These days there's a product that will meet just about every need a homeschooler could have, from core subjects to electives.
Language Arts
Building a solid foundation in reading and writing skills is an important part of education whether the student is schooled at home or out in the world. Many curriculum companies have noted the importance of this foundational subject matter and have responded by creating all sorts of different programs for students.
No matter what your family's goals are, it's important to look for a curriculum that will strengthen your student's reading and writing skills and that will provide a foundation for all other language-based instruction. After all, without the ability to read well, your student will struggle in other subject areas. Without the ability to write well, your student will have a difficult time expressing on paper what he or she has learned in his or her studies.
Math
Right up there with learning how to read and write effectively, the need to learn how to effectively compute is an important part of education. There are a lot of math materials available, and this is an area where parents are, naturally, easily overwhelmed.
What do you need to consider when choosing an effective math curriculum for your student? First and foremost, you should look for a curriculum that challenges your student. You should also look for materials that work with your student's learning style. Finally, you should look for continuity because you don't want to have to switch programs after sixth grade because the program doesn't go higher than a certain level.
Foreign Language
The study of foreign languages is beneficial to students for a number of reasons. Not only does studying a foreign language open the doors for students in terms of cultural awareness, but students studying foreign languages often score higher on standardized tests and improve their vocabulary skills as well.
History and Social Studies Instruction
History and social studies are necessary disciplines so that teach about the history and cultural history of our world. There are good and bad curriculum for these subjects. Try to find the least biased curriculum you can. This can be difficult, because history is a story told by those who had lived through it and usually those who lived through it were the victorious. It's important to provide a balanced view-point when it comes to history.
Science Curriculum
Homeschooling science presents a couple of challenges. First, experiments form the basis of scientific enquiry. Second, science can be a very controversial subject for the homeschooler. Some religious homeschoolers prefer a religious-based science curriculum, while secular homeschoolers prefer to have a secular curriculum. Secular homeschooling parents often note that there are not enough options for them available. Thankfully, there are many choices available for taking care of all needs across the spectrum.
Electives Programs
Electives are a great addition to your homeschool curriculum. In addition to curriculum for language arts, math, foreign languages, history, and science, it's important to add arts, music, or topics of interest to your student's coursework. For these courses, the only limitation is the student's interest and imagination.
Complete Curriculum Programs and Recommendations
There are many different options for the homeschooling family when it comes to finding curriculum that works. In addition to single-subject guides and reviews of individual curriculum, there are lots of guides to constructing curriculum around a particular theme or publisher's line of products. Sometimes following recommendations is a lot easier than is putting together your own curriculum choices.
Choices
When you take the time to properly plan what curriculum you will use in your homeschool, you can achieve a greater rate of success for your students. By reviewing the different programs that are available, you will greatly improve your familiarity with what's out there and your understanding of what your student will need to know and when.
References
Ronda Bowen has been a homeschooling teacher since 2007.