Traditional and Classical
History is one of the core subjects children learn in school. Some families make the decision to homeschool based upon their freedom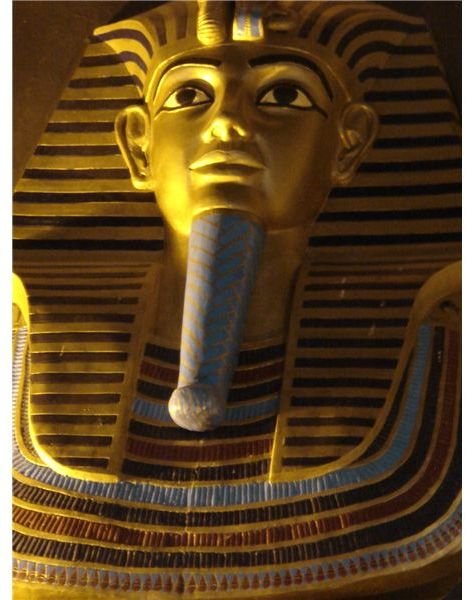 to present history in a format that fits their child's needs, and the family's beliefs. There are a number of textbooks, curriculum, online resources, and DVDs designed to help teach history.
Many homeschooling parents like to buy a pre-written curriculum, which they can open up and follow step by step. Every homeschool package offering a complete curriculum will come with a section devoted to history as one of the four core subjects. Some, however, focus more or less extensively on history. If you are looking for a ready-to-use curriculum package, here are some to consider:
Beautiful Feet – The company publishes classic literature that accompanies and interacts with historic literary works. Their history packages include studies in early American, ancient history, and geographical studies.
Evan Moore History Pockets – Designed to excite the preschooler through sixth grader, this curriculum uses "pockets" which the student makes out of construction paper. Each unit focuses on interactive projects that the students neatly tuck away in their pocket to store when they are done. At the end of the year, the pockets form a learning portfolio that is a good supplement to your record-keeping to document what your child has learned.
History Odyssey – Designed for grades 1 through 12, this curriculum uses a classical teaching approach, presenting the lessons to fit within three main levels of learning (the trivium): the grammar, logical, and finally the rhetoric level of learning. Each level is designed to cover four years of teaching, from ancient history to modern times. It also combines this teaching with real books to complete the learning process.
Mystery History – This creation and Christ-centered history curriculum presents history from creation to current day events in a classical, chronological style with Christian history and world history interwoven.
Sonlight – This curriculum interweaves other subjects, such as art and literature into every teaching unit. It is presented from a Christian perspective from Creation to current times.
The Story of the World – From the author of The Well-Trained Mind, this series of books, activities, and audio CDs cover history from the beginning of time to current events. The book is presented in a story format, which makes it easy for the very young child to understand, yet leaves enough detail for older students to explore. In chronological order, and using the classical style of instruction, this history series is made up of four parts: Ancient Times, Middle Ages, Early Modern Times, and the Modern Age. Each part is designed to take a full year to complete, and then is repeated, for each level of classical learning (the grammar stage, logic, and rhetoric stage).
History Lessons on the Web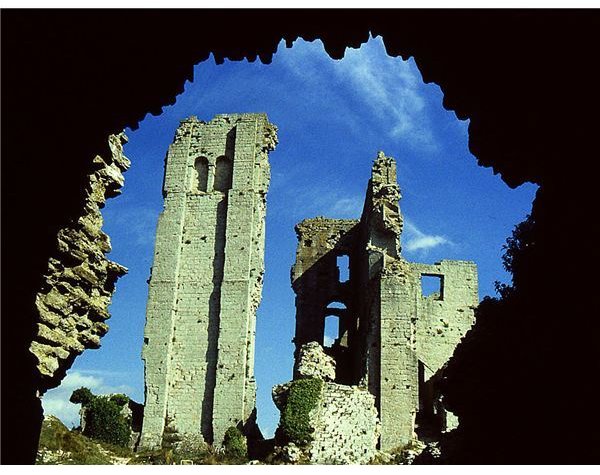 History is a subject that many homeschoolers choose to teach without a textbook. Instead, they use resources such as biographies, public television specials, DVDs and websites. Local libraries and book stores are a place to look for books, CDs and videos. But a great deal of learning is literally right at your fingertips, on your home computer through websites. Much of this information is completely free. Following is an alphabetical list of online sites where homeschoolers can discover history lessons, followed by a list of history programs on DVD.
The site was created by a teacher for teachers, originally beginning as nothing more than a list of good history books. Over the years, other features have been added. The purpose remains in tact, "to help history teachers find all kinds of extracurricular resources to enrich their classes!" Make your own time line, or create your own curriculum. Enjoy notebooking, online games, maps, and crafts in the theme of history, on this site. There is also a list of links to kid-friendly, colorful "non-textbooks" on history.
The designer of Chester Comix knows that kids love comic books, so he uses this art medium to teach about historical events. A little blue crab, named Chester, shares his adventures through the ages. On his site, you can learn how to use Chester Comix with your children, watch a video, and view a free comic online of the geography of the United States.
Covering all subjects, this curriculum website offers many lapbooks and other lesson plans on history. Some of the lessons are offered for free or at a discounted sales price. Other curriculum is offered at a price per download. Keep this site bookmarked on your computer as they update and frequently change what is free or discounted. So, a lesson you want today may be even more affordable if you wait a month. They also host online Webinars.
An extension of The History Channel, this comprehensive site provides "This Day in History" features each day. It presents information in a video and online games format. You can also find a listing of the shows found on their television station, which can be watched or recorded for later viewing. It also has a shop where you can buy DVD's of specific historical topics. Within the shop, there is a section designed for education.
Concentrated on Colonial Williamsburg, this site offers a special section for teachers, where you can take an electronic field trip. Your kids can visit the "Kids" section where there are activities, online games, and resources to learn about Colonial times.
From ancient Rome to inventions of the twentieth century, this site provides brief explanations of historical events. It is based out of the UK and complete with colorful pictures.
A good resource for learning American history. The site provides help for the homeschool teacher to present history to her students. It is also a good place for students to turn when researching a project.
Homeschool In The Woods – Time Traveler
Take your child on a historical adventure through these CD's that include hands-on projects in every lesson, without text books or workbooks. Each lesson offers a brief lesson text followed by activities and project pages. Teacher helps are also included which provide a lesson plan schedule.
Designed for kids, your child may have so much fun on this site, that he won't even realize he's learning. From the KidsKnowIt Network, this site is filled with articles that cover a wide historical span. It is a totally free website where you can search for a number of historical topics. Your child can explore history, and discover information about his forefathers.
The site began in 1996 to provide an online encyclopedia for kids. Centered around 11 themes of 10 countries and locations (China, Central Asia, India, West Asia, Islam, Africa, Americas, West Asia, Greece and Rome), and one time frame (Middle Ages), Kidipede is designed specifically for middle school aged kids.
Perfect for the auditory learner, or for the visually impaired, this site is big on sound. You can hear everything from historical music, such as Stars and Stripes Forever by John Phillips Sousa to a sound recording of Martin Luther King, Jr.'s "I Have a Dream" speech. There is a substantial amount of learning you can enjoy at this site for free. Or, you can choose to pay a membership monthly fee to have complete access.
This site has an abundance of resources for a variety of topics, not just history. The best way to use the Scholastic website is to type in a topic in the search bar on the home page and then hit enter. If Scholastic has information about the topic, you will then see a list of available books to buy, online Resources & Activities, book descriptions and Printables (worksheets). The easiest, least expensive, way to get a lesson plan about the historical topic is to peruse the links under the "Resources & Activities" and the "Printables" sections, then select which ones are of interest for your particular study.
Visit the Smithsonian and the history learning it offers without leaving your home. The home page for the Smithsonian Museum includes resources and links for learning about history. There is a place for educators, kids, and researchers. Kids can discover Buffalo paint art and make their own painting, find out more about the Wright Brother's plane, and drive through time to match vehicles and destinations.
Listen to audio lectures, and learn about American history by perusing original documents from the founding fathers to current times. Find lesson plans, and learn as much as you want to know about America.
This National History Education clearinghouse presents teaching materials, history content and best practices where you can analyze historical paintings, and discover examples of historical thinking.
In a "This day in history" style, this blog posts happenings for every day of the year. It offers trivia and nostalgia along with solid factual accounts of historical events, and has daily puzzles to solve.
Centered out of the Independence Hall Association in Philadelphia, this site presents information about the history of the United States of America. Your students can learn about flag rules and regulations, and then buy a flag right from the site. Learn about U.S. History with an online textbook, and take a virtual tour of Historic Philadelphia. Peruse the site's helpful links and discover even more.
Created, in part, by Larry Sanger, PhD, co-founder of Wikipedia, this site offers free learning videos. It currently offers over 26,000 of "the highest quality on the Web" learning videos categorized into over 3,000 topics. Each video is rated for specific grade levels, and the site is Kid Safe! You can choose to only watch without registering, or set up your own free account. As an instructor, you can request a confirmed account which will allow you to rate and add videos to the site.
History Programs on DVD
Videos are easy to find nowadays with access to YouTube and online sharing. But, when it comes to children and young adults, it's best to use supervision or preselect these videos, so their eyes don't mistakenly (innocently) end up on a video not suitable for young viewers. Local libraries offer a great deal of video and DVDs about historical facts. So, some learning can be completely free. It is, however, nice to own your own high quality DVD home library collection for passing down the importance of history.
Drive-Thru History DVDs
David Stotts is a professional in video and media works, and has an award-winning television show entitled Drive-Thru History. The show is also available on DVD. He takes you through action-packed documentaries out of history by bringing it to life as he invites you to come along, as if you are there to live it, in time travel style.
Buy DVDs at the History Channel's shop. They offer titles such as How the States Got Their Shape, to World War II documentaries.
Light Speed History (Standard Deviants Educational Media)
From the Cerebellum company, these DVDs offer presentations that are lively and colorful. Geared toward high school students, the series includes events in American history, from the Revolutionary War to the Great Depression, American presidents and more. You can select individual DVDs, with a huge selection to choose from, or choose their DVD bundle. The DVD bundle includes four DVDs which contain 20 class time instructional units. It also comes with one CD-ROM which contains course outlines, notes, games, quizzes and practice questions.
PBS History DVDs
The Public Broadcasting System (PBS) offers several historical DVDs based on programs and documentaries which have aired on PBS.
Find DVDs that feature information about historical events at the Smithsonian Channel. Watch full episodes online, or buy DVDs of select episodes to own.
References
Image used under MorgueFile Free License: https://mrg.bz/u96m0A
The author has acted as a homeschool educator.