Homeschool Music Lessons: You Can Enrich Your Child's Homeschooling Experience With Music Lessons From Home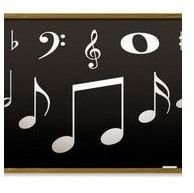 Why Incorporate Music?
Music is a delight to the soul! It is a universal language that everyone can enjoy. As a private music teacher for the past eleven years,
with two degrees in music, I understand the delight of teaching from my home. If you are considering adding homeschool music lessons into your weekly routine, here are some positive reasons why it's so important for every child to take part in music education.
Research shows students who study music score better on tests, and in Math and English. Students in high-quality music programs (instrumental and school programs, according to this research) score higher on standardized tests, and do better in English and Math than those students who don't have a music program or have a deficient music program.*
Music helps children express emotion. Music has the beautiful way of affecting our souls. A fast song can perk us up, a slow, melancholy song can sadden us. Music moves us emotionally and helps a child to express their emotions as well!
Music can be a path to a future career choice. There are so many careers that incorporate music and your child may just find one of them appealing enough to pursue. Music Therapists help children with special needs, elderly, and others through music. Teaching music is another job choice, which can happen at any level (elementary, junior high, high school, college, and in the private music teaching arena). Being a composer is another musical career, as is being a performer.
Learning an instrument helps teach self-discipline. An important character trait for children to learn is self-discipline. After the initial excitement of learning an instrument wears off, it will take discipline and lots of practice to stick with it.
*Taken from MENC (Music Educators National Conference) Journal of Research in Music Education, Winter 2006, vol. 54, pages 293-307
What Are the Proper Books for Homeschool Music Lessons?
If you're considering teaching your child music lessons, and you are proficient at an instrument, but don't know where to start with this undertaking, picking out the right books is the first and most important step.
Pick Out Books at the Proper Level. I use a local music store to get most of my lesson books, however you can also purchase books online. A well known company is JW Pepper. They can be found at www.jwpepper.com.. All instruments have beginning books. The following paragraphs give specific tips for instrumentalists, vocalists, and pianists.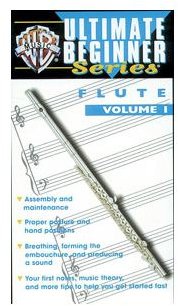 Specific Books for Instrumentalists: Hal Leonard, Alfred Publishing, and Carl Fischer are all big names for beginning instrumental books. The book pictured is a beginner flute book from Alfred Publishing. It includes assembly information about the flute, how to take care of the instrument, proper posture, hand position, breathing, producing a sound, music theory and more. When choosing a beginnger book for an instrumentalist make sure it includes these specific pieces of information. Besides having a beginners instruction book, I would also recommend buying a beginners popular repertoire book or fun song book. If a student plays songs he/she enjoys, practicing becomes much easier!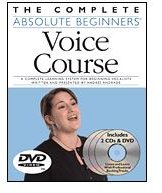 Specific Books for Vocalists: As a former voice lesson student for eleven years (with many different teachers), I can tell you that I never used a beginner book, like the picture shows. Most voice lessons with a private vocal instructor consist of doing breathing exercises, vocal warm-ups, and then practicing repertoire from different song books. These song books would include classical selections, songs from musicals, or other selections that fit what the student is interested in singing. However, for a parent who would want to give voice instruction, and might not know what to include in a lesson, this type of book would be a good place to start. It includes two audio CDs, a DVD, and instructions on how to breathe, how to stand correctly for good breath support and other techniques for males and females. If you don't need a beginner course book, I would recommend an Italian Art Song book. Classical singing helps produce the rudimentary sound you want for all further types of vocal production. A picture of an Italian Art Song book is pictured below.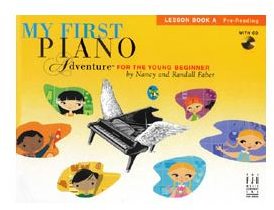 Specific Books For Pianists: For a beginning piano player I would recommend two publishing companies, either Faber or Bastien. Both of these I see used often by other teachers, and both of these I use with my own lesson students. The book pictured is a beginning book from Faber. I like these two companies because I think the progression of learning is well thought out for beginners, the songs are fun, and there's solid music theory taught. This specific book is for young beginners (ages 5-6), and includes finger positions, music theory, teacher accompaniment and a CD. Most music publishing companies also have beginner books for other older ages, which would have accelerated lessons. The one pictured below is "Accelerated Piano Adventures For The Older Beginner" by Faber. In the beginning stages of piano lessons, there is often only one or two books to purchase that include all the basics. However, as your child progresses be aware that there will be four or five books for study. These books will include a Lesson Book, a Performance Book, a Theory Book, a Technique Book, and often a Sightreading Book. There are always optional books on top of that which would include a Hymn Playing Book, a Jazz Book, a Classical Book, or a Popular Repetoire Book. Because there are so many books to choose from, make sure you have the first four or five basic books, and then pick one or two books on top of that, for fun selections for your child. Keep reading on page two for more tips on teaching homeschool music lessons.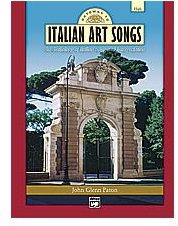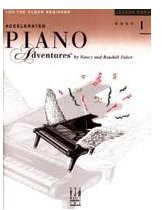 Other Tips for Teaching Homeschool Music Lessons
Review Music Theory Throughout the Week. While you go through your child's books, theory will be included in the book's instructions. However, you will want to review this daily, if you are able, as it is foundational to your child's success with his/her instrument. Even for vocalists, where written theory may be the least focused, you need to make sure your child is picking up the values of the notes, what dynamics are, and the like. I do this with fun games in my lesson times with private students. I include a game each lesson where the students review theory at their level. A game idea would be 'Go Fish.' You could make cards up for your child, with two cards for each concept. For example, if your child was learning about quarter notes, whole notes, and half notes, you'd make cards for those concepts. Turn them over and play Go Fish!

Have a Set Instruction Time Each Week. For homeschooling families, finding time to teach a half hour lesson may be difficult, but to succeed, you will need to devote 30-45 minutes once a week to instruction. During this time, go through the music assignments from the following week (generally a few pages each week, per book, based on how fast your child is progressing). This scheduled time can also be where you will assign new things to work on for the coming week.

Your Child Should Be Practicing Throughout The Week. As a private teacher, I recommend a minimum of 15 minutes a day. Some students choose to lump their time and do a half hour every other day. It's important to be practicing throughout the week, and not leaving it for the day right before the lesson. The daily work at practicing an instrument teaches discipline and also is the main way you'll see the greatest progress.

Find Ways To Motivate. If your child is not naturally motivated to want to practice his/her instrument, it doesn't mean you should necessarily stop pushing them if possible. Find ways to motivate your child by offering a long term goal. For my students I always offer a challenge each semester. Sometimes it includes the amount of practice minutes, with a set goal to achieve, and sometimes it's more all-encompassing by including performance goals, composition and theory too.

Find Places To Perform. Can you imagine if you were an athlete who was always practicing but never got to compete? If you teach your child lessons, make sure to find places to perform. It is very important for your students to showcase all of their hard work and feel satisfied with their efforts. Great places to go are area nursing homes, retirement centers, church, or even at family gatherings. Using your talents to bless others is a great thing to teach your child through music lessons.

Seek Out Competitions When The Time Is Right. If your child is loving performing, he/she may be ready to compete. The National Federation of Music Clubs has a competition for all ages and all instruments, usually in late February. You can look into competitions around your area to give your child an extra way to pursue his/her passion and put what he or she has learned in their homeschool music lessons to the test. .
Image Credits
All book images are from JW Pepper. (www.jwpepper.com).
The piano image is from Wikimedia Commons. (File: Octaaf0230w.JPG)