Importance of Music Education in Schools: The Benefits of Arts Integration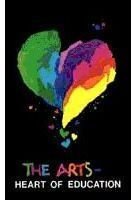 The Importance of Music Education
The arts in education campaign has been ongoing for some years now and will always be a controversial topic for many. Should we or should we not provide our students with an opportunity to explore the arts in school? Should we include the arts in the school day or make them extracurricular? Should we incorporate arts education lessons and activities in the general classroom? Will the arts have a great effect on academic excellence?
These are all questions that have crossed several great minds in the past, but the real question I have is, "why the controversy?" After all of the scientific research that has been collected, is it not proof enough that the arts and music in the classroom has a tremendous effect on world-wide academic achievement and cultural value?
Here is a list of the 5 most important reasons why music education is so beneficial to our students:
A Music Education program provides an aesthetic experience for its students. Often times, students will utilize music as an outlet for expression that is sometimes unavailable to them in other academic areas.
Musical experiences will provide the students with opportunities for emotional response, which often encourages the cognitive processes.
Music Education instills "life values" in students. Some of these include; discipline, cooperation, social skills, and building good character. Knowledge of music technology, music history, music theory, and music culture will reinforce knowledge in other academic subjects as well.
Music will often create a sense of school spirit, which will in turn provide the students with a sense of self-worth which will almost always reflect a positive attitude.
A good Music program will aid any school district in the direction to obtain the highest level of achievement and excellence deemed possible.
The Facts
The facts are in! Here is some research-based data taken from https://www.tmea.org/025_Advocacy/musicquotes.htm, that further explains the necessity and importance of Music Education in our schools.·
Students who were exposed to music-based lessons scored a full 100% higher on fractions tests than those who learned in the conventional manner. -Neurological Research, March 15, 1999
High school music students have been shown to hold higher grade point averages (GPA) than non-musicians in the same school. -National Educational Longitudinal Study of 1988
Middle school and high school students who participated in instrumental music performances scored significantly higher than their non-band peers in standardized tests. -University of Sarasota Study, Jeffrey Lynn Kluball; East Texas State University Study, Daryl Erick Trent
The College Entrance Examination Board found that students in music appreciation scored 63 points higher on verbal and 44 points higher on math than students with no arts participation. -College-Bound Seniors National Report. "Profile of SAT Program Test Takers. Princeton, NJ." The College Entrance Examination Board, 2001
Music integrated into seventh- and eighth-grade social studies results in better subject performance and better social behaviors and attitudes. -N_ational Educational Longitudinal Study, 1988_
For more information and research, you can visit the website above or do some arts in education or Music education research of your own at the following sites:
As a Music teacher, I have spent all of my working and non-working days, through both instruction and action, striving to discover a solution to this controversial battle. It should not have to come to a budget vote every year to see if we get to keep our jobs. I hope that as a new Music teacher, you will fight for arts advocacy in your schools and community and have the courage to say, "Enough is enough. Arts advocacy is what our students need to become the best they can be in all aspects of life."
Please spread the word of the importance of Music Education and vote for arts integration in our schools!
Images