Convenient, Hands-on Learning
Science education should be a natural for homeschoolers, because by nature it's messy, unpredictable and fun. On the downside, a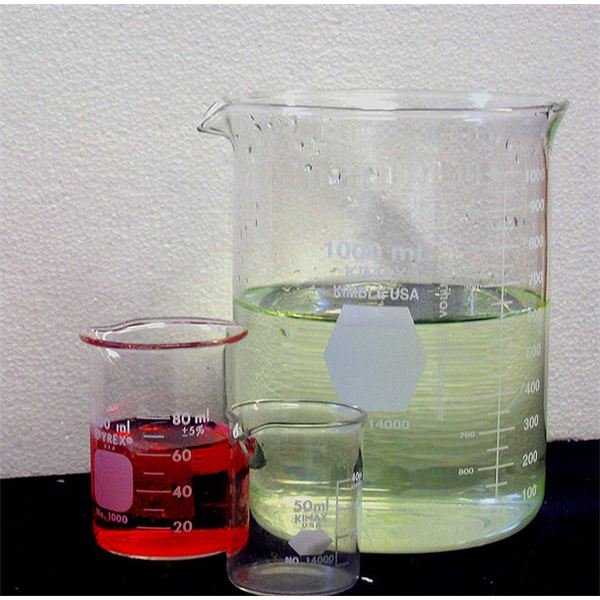 homeschool cannot provide a full-size laboratory, and many homeschoolers find it difficult to find the extra time to research, purchase, and organize all the pieces and supplies of individual experiments. And sometimes, after one does go to all that trouble, the experiment does not work as expected, and both the parent and child are disappointed. If you find yourself thinking about the downside to homeschool science experiements more than the upside, you may want to consider science labs-in-a-box.
These kits come with everything needed for experiments, and are tested to make sure everything goes as planned. For the very young, labs can introduce concepts for the first time, or pique an interest in scientific subjects. For children from kindergarten through middle school, labs in a box allow the free exploration of topics of interest while learning scientific principles which can be studied in more depth. Labs for older students can provide excellent science lessons in themselves, or can be integrated with existing curriculum.
If you have a large family or homeschool support group, consider purchasing multiple classroom kits or letting children take turns being watchers or experimenters. Watchers can still draw a picture, orally summarize, or write reports about what they have learned based on age and ability. Choose kits that really demonstrate scientific concepts for best educational value. Some well-designed choices are reviewed below.
Preschool and Elementary School
Thames and Kosmos's Little Labs have won numerous awards, including the Parent's Choice Gold and National Parenting Center seals of approval. Young learners can explore the basics of science, plants, engineering, physics, weather, cars, animals, colors, machines, boats, navigation, and astronomy.
Experiments are thoughtfully designed to demonstrate ideas through doing or observing. Some labs have small plastic pieces which may be hard to manipulate for very young hands, but many could be used for siblings of different ages with adult help. Even the very young will be able to see the principles at work, while the 5- to 7-year-old can learn at a higher level through reading the manual and explaining why or how experiments worked. Exciting while still being educational, these labs offer good value with prices from $15 to $25. Thames and Kosmos makes labs at higher levels of difficulty, making it easy for homeschoolers to stay within the program through the years. You can find out more at the Science Castle website.
A creative, conceptual series for elementary-age learners is the Young Scientists Club kits, winners of numerous awards including Dr. Toy 100 Best Children's Products and Learning Magazine Teachers' Choice Award.
The series of twelve kits includes physical science, biology, weather and general science. The Young Scientists Club will deliver one or two kits per month at a cost of $17.00 per kit on an automatic credit card billing system.
Members of the club are able to ask additional questions via email. Browse the Young Scientists website for helpful links to extra activities and lessons that are correlated with each Young Scientists lab, along with links which supplement kits in the Magic School Bus and Adventure Science series. Kits may also be found through links in the references section at the end of this article.
Middle School and High School
For the more serious student, labs-in-a-box must be rigorous and use high quality materials to keep kids' interest and, in some cases, meet required concepts designated by state standards. Regardless of assessment testing, children entering the teen years yearn for studies which yield real world understanding with explanations and manuals that are easy to use but take learning to the next level. The labs below deliver.
For chemistry, advanced chemistry, biology, physics, physical and earth sciences, take a look at Quality Science Labs.They've won the Homeschooling Parent Best in Science award.
These are high-level labs complete with thorough manuals which will earn the respect of ambitious students. They are not inexpensive, but given the level of work offered, are reasonably priced, ranging from $130 to $250. The biology lab requires a microscope which is not included, and a few labs are at the AP (college-preparatory) level, or could be used in conjunction with community college classes. One outstanding feature of this product line is that each lab has a list of popular homeschool curriculum publishers whose textbooks directly correspond with the labs, so homeschoolers can use these as the lab component of a structured curriculum. Find out more at their website.
At Boreal Science homeschoolers will find science labs in a box for every student's interest. Beyond the basic labs in biology, chemistry, physics, and ecology, discover serious labs for interesting topics like agriculture and soil science, DNA, diet and nutrition, and forensic science. Prices for lab kits range from $50 to $300.
Check each lab's description on the website to see what level of knowledge is required for use. For example, some labs may require knowledge of algebra or other higher maths. Some chemistry kits are not deliverable to homeschools. Although not linked to specific homeschool curricula, a state-by-state guide helps shoppers find how each lab fits into their state's science standards, making homeschool planning and record keeping a breeze. Visit Wards Science (formerly ScienceKits) for more information.
This post is part of the series: Homechool Science Resources
Find resources for homeschool science and reviews of curriculum, supplies and science kits in this series.