Where to Begin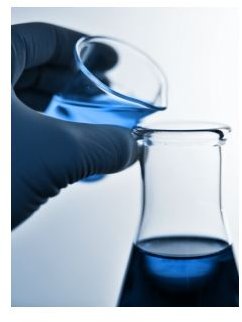 Some homeschooling families love science and feel right at home in a science supply shop. Others practically avoid science because it can be hard to organize those lists and materials. It's common at some point to think, "You need what? Where in the world can I find that?"
In this article we'll look at some well-established science stores with helpful, consistent customer service and great selection that make it easy to find everything on your list. You'll be able to worry less about the details, and focus instead on the joy of discovery with your homeschooled children.
Before you part with your hard-earned cash, figure out what needs you have for science equipment. If you are using a science curriculum, familiarize yourself with commonly used science tools, by subject. A subject-by-subject plan can help you budget for both initial purchases and replacement parts and materials down the road.
How much time will you spend on a particular topic? What level of approach will you need to take? The ages of your children can be a guideline; younger children enjoy science toys and kits, while middle- or high-schoolers, especially those participating in science fairs, will need more specialized equipment or more advanced kits.
When considering science supply shops, look for good descriptions and lists of kit components and replacement parts. Customer service representatives should be able to answer your questions about the age or intellectual development level best suited to the tools, estimated costs of supplies to keep your tools working and usable over time, how many children can share a kit, warranties, and quality levels of the manufacturers they represent.
Shops differ in their approaches, with differences in target grade levels or ages, as well as type of material, so find the right fit for your needs by comparing the shops reviewed below.
Budgeting for Large and Small Purchases
One common mistake homeschoolers make when purchasing science equipment is to choose a cheap version of a real science tool, which then does not perform up to expectations or, even worse, breaks quickly and cannot be easily repaired.
Nothing beats the power of a real working tool, even for the very young child. View a good microscope or telescope as an investment in the future, with the added value of being a lifetime instrument with a cost that can be distributed across everyone in the family.
The stores and supply shops reviewed below were chosen because they each offer equipment choices at different price levels and feature replacement parts and supplies at low cost.
A budget for an introductory microscope or telescope is between $80 – $300. A more professional instrument can be well worth the cost if it provides superior resolution for the serious student, or aspiring doctor or physicist. Calculate your budget for the total purchase costs of any expensive piece of equipment, plus about half that amount for accessories and supplies. Thereafter, decide how much you can spend on additional supplies each month or quarter over a year to keep your student's interest high, and to introduce new levels of understanding.
Some homeschoolers have been able to creatively use a local support group to split costs or meet bulk order requirements. This approach is best managed through clearly written contracts about payments, distribution, maintenance costs, and repair responsibilities. Limit risk by using an online fundraising tool, such as ChipIn, to gather money before making any purchases.
To fulfill lists of supplies for science fairs or curriculums, budget per project and make discerning selections with the help of catalog descriptions and customer service representatives. If your curriculum requires a hefty cost, consider switching to one that fits your financial ability to continue. Keep things inexpensive until your child shows more interest, then tap into a science savings fund for larger gifts or special items you have a sense your child will appreciate and use.
Materials for Elementary Students
Preschoolers and elementary students love science because it's active, fun, and often messy. They especially thrive when using science kits and toys that inspire creativeness, and actually work. The science stores reviewed below also stock toys based on scientific principles, such as bubble kits, solar photography, rockets, and working models.
Kits and scientific toys are ideal for:
Independent work
Science playgroups
Co-op classes
Summer camp or park days
Motivating introductions to science lessons
Supplemental study
Unit studies or supervised projects
Rainbow Resource has a solid collection of kits and toys at the elementary through middle school level. Their science section is part of an omnibus catalog which is useful for one-stop shopping for all subjects. It's helpful to order the whole catalog which has detailed descriptions of science materials. They offer a small selection of supplies which is adequate for use with most elementary or middle school science programs, nature guide books, beginner microscopes, slide collections, and well-chosen kits and toys. With consistently good customer service, they offer free shipping on orders over $150, but note – they do not carry telescopes.
Although TOPS Science is not a full-range supply shop, its science kits are top-notch for elementary through high school levels. These kits are organized by a single scientific concept, such as pressure, oxidation, sound, or stars. Kits are designed as lessons, not independent play. Each kit comes with extensive, easy-to-follow directions for the activity and for scientific thinking, such as graphing or journaling. They require household materials along with a small set of scientific supplies. Their website lists all required materials for each kit, and supplies are easy to locate using the resources provided in this article.
Science Stores for Advanced Materials
As children grow their needs grow, especially in science. Eventually, most homeschoolers seek science shops to supply them with more complex kits and materials for work at a higher level. Expect costs to go up, making group study more attractive.
Call shops to find what prior knowledge you must have to use these higher level kits and materials. If the material is beyond your level, it's time to search your phone book or local parenting publication for tutors or extra classes. The cost of a tutor plus materials can be split among a small group of families, which is an ideal way to pack in more options for everyone.
For the beginner or enthusiast, American Science and Surplus covers both ends of the spectrum. They offer a range of microscopes and telescopes between $70- $300, and telescopes from $50 to $500. This store leans toward engineering, and offers a cornucopia of hard-to-find quirky and unique items with economical pricing. Homeschoolers will find a full range of biology and chemistry lab supplies, as well as parts for physics, electronics and mechanics.
Ward's Natural Science leans toward biology, chemistry and environmental sciences laboratory supplies. Here you can order live specimens and technical lab equipment. Telescopes range from $50 to $1300. They have a good selection of student microscopes in the $100 – $250 range, plus all necessary supplies. Or, if you are really serious, you can find some microscope models in the thousands! One great feature of Ward's is their wide selection of household items, such as string, straws, and balloons, often found on science curriculum lists. You'll pay a wee bit more for these things, but prices are still within the range of being worth it for the convenience of ordering from one store.
Finally, Edmund Scientifics has a large selection of both advanced equipment and beginner kits and toys. Most telescopes cost between $100 and $300. The majority of microscopes are priced from $100 to $400, but they also have a selection of professional instruments in the $5,000 and up price range. This site is easy to use for multi-age purchasing, as it offers both toyish and serious science products. You'll find a selection of economically-priced supplies, along with what you need in lab equipment, biomedical supplies, and components for physics and engineering projects. You'll also find advanced kits, particularly nice for science fairs.
Additional Resources
Find scientific and logical thinking workbooks at: www.criticalthinking.com
Image courtesy of sxc.hu/gallery/123dan321
This post is part of the series: Homechool Science Resources
Find resources for homeschool science and reviews of curriculum, supplies and science kits in this series.