Overview of Five Options for Homeschool Algebra Curriculum
Saxon Math
The Saxon math curriculum is widely used by homeschoolers. Saxon math has been published since 1979. Saxon uses an incremental
technique that teaches new concepts in each lesson, while also reviewing previously learned principles. Each lesson includes detailed instruction, samples, and practice problems. The homeschool kits contain tests and solution manuals. Saxon offers Algebra ½, Algebra I, and Algebra II. Each level takes approximately a school year to complete. The company also offers teaching CDs as an aid for the algebra curriculum.
Life of Fred
Life of Fred is a series of math books written by former mathematics professor Stanley Schmidt. Life of Fred books follow the adventures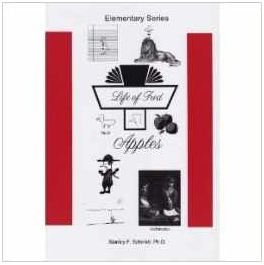 of Fred, a character used to teach mathematics. The technique used in the books is different from other math texts but provides a thorough education. Life of Fred teaches algebra in two books covering high school algebra, Beginning Algebra and Advanced Algebra. Each lesson in the books teaches concepts through story and examples. The book is largely self-taught. Dr. Schmidt will answer questions and help if the student encounters difficulty. One of the appeals of Life of Fred to homeschoolers is the low cost and approach to teaching.
Teaching Textbooks
Teaching Textbooks offers Pre-Algebra, Algebra I and Algebra II. The program uses lessons via CD-ROM and a textbook. The program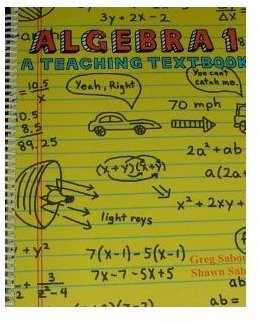 allows high school homeschoolers to work through algebra without the need for a teacher since the teaching is included with the program. The CD-ROMs contain lectures as well as detailed problem solving instruction. Students complete practice problems covering new concepts and review what they have learned. The complete kits include everything needed for the course, such as tests and answer keys.
Jacobs Algebra
Harold Jacobs Elementary Algebra is an older textbook-based course. The book can be used individually through self-study or in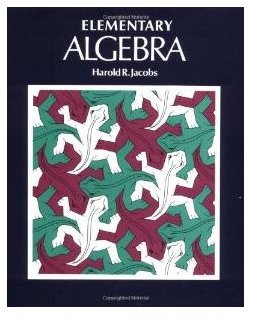 classroom settings. It works as a thorough homeschool algebra curriculum. An answer key was introduced in 2009. A teacher's guide, solutions manual and DVD-ROM instruction can supplement the program, making it a complete choice for algebra. Some homeschoolers use Jacobs as an alternative to the upper levels of Saxon math. One parent describes it as offering a "kinder, gentler" approach to math–a must for some students.
Videotext
Videotext Algebra: A Complete Course covers pre-algebra, algebra I and algebra II. The program consists of 176 video lessons, a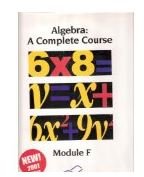 worktext, course notes, solutions manuals and tests. Little teacher/parent involvement is needed. Mathematical concepts are covered incrementally through the lessons. The course notes essentially offer a transcript of the video lesson as reinforcement. The student practices what she learned in the problems in the worktext. The interactive program design appeals to visual learners who benefit from seeing a concept through problem solving.
References