Saxon Math Curriculum: All About the Homeschool Version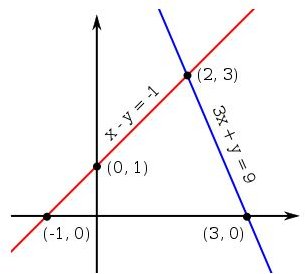 The Saxon math curriculum uses and incremental approach that includes practice questions, reviews, and assessments. John Saxon developed the system in 1979 with the goal of creating better understanding of math with students. Saxon math for homeschoolers covers all grade levels from kindergarten through calculus.
Primary Math
The kindergarten through third grade curriculum covers basic arithmetic using manipulatives and worksheets. Other math-related concepts are included, such as time, basic geometry and patterns. The homeschool curriculum has each lesson scripted for ease of teaching.
Middle Grades
The curriculum transitions students in grades 4 through 8 from the worksheet and manipulative-based program to a traditional textbook style. The middle grades cover beginning algebraic concepts and geometry while building on the basics. Saxon also offers a pre-algebra integrated curriculum for 8th grade and a pre-algebra program to prepare students for higher math.
High School
Saxon offers algebra 1 and 2, geometry, advanced math, calculus and physics for homeschooled high school students. The curriculum is focused on preparing students for a college education and are accepted as high school math credits by colleges. For this reason, if your homeschooler does not have a huge interest in math and is not planning on persuing a four-year degree, Saxon math may not be right for them. Otherwise, it is a great option to prepare students for college-level courses.
The Curriculum
Each lesson of the Saxon curriculum is designed to follow their incremental approach. Saxon math lessons begin by covering a new concept. The program is somewhat self-taught in the middle and upper grades. The student reads the lesson, learning the concept, and is given example problems showing each step. The lesson also consists of some review of previous concepts to show relationship and build on them.
They also contain investigations that explore mathematical topics in depth. Each lesson has a number of practice problems for the student to complete, including mental math and story problem practice. The problems cover the new subject material and previous learned concepts. Frequent tests act as assessments for the student.
Homeschool Kits
Saxon math curriculum offers homeschool kits that contain everything needed to teach the lessons. In the early grades, the kit includes the manipulatives, worksheets, flash cards and scripted lessons in the teacher's manual. The middle and upper grades include the student textbook, a solutions manual and tests with an answer key. Each part of the kit can also be purchased separately, making it possible to reuse the textbook for other students.
Teaching CD's are an optional item that may prove helpful for upper level math. The company's website offers free placements tests so you can choose the correct level. Saxon also accepts emails from students that need assistance with a problem. The website includes a detailed scope and sequence for each level, as well as research into the effectiveness of the program.
References