Engineering Home School Curriculum Options for High Schoolers to Prepare for an Engineering Major in College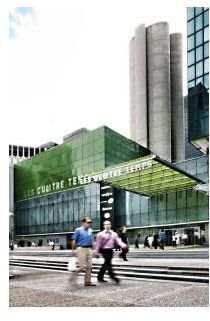 The Benefits of Studying Engineering
Engineering as a career choice is a growing field that many high school students find themselves interested in. Perhaps one of the draws of engineering is that there are many different fields students can specialize in extending far past the classic electrical or civil engineer. Contemporary fields include:
Chemical engineering
Architectural engineering
Aerospace engineering
Ceramic engineering
Computer engineering
Ocean engineering
Bioengineering
Industrial engineering
With so much potential for specialization, many students want to know what courses they will need to take in high school to prepare for a successful start in college engineering classes. While you should incorporate general survey engineering into your student's electives, most engineering societies suggest that students get a well-rounded high school education and take:
Four years of intensive language arts
Four years of math including algebra II, geometry, trigonometry, and calculus
Three years of science including biology, chemistry, and physics
Two to three years of a foreign language
Three years of social studies
Two years of arts or humanities
Computer Science
It is best to take the highest possible level of these courses; for example, AP biology, AP computer science and so forth to prepare for the rigor of an engineering curriculum. While an actual engineering course is not listed in the above suggestions, you can implement an engineering elective into your student's curriculum. Below, you will find tips on how to incorporate each of the requirements for a high school engineering home school curriculum, as well as how to add an engineering elective to your upper-level high school student's curriculum.
Image courtesy of sxc.hu/gallery/patkisha
Language Arts - for Engineering - Really?
You may be wondering why four years of language arts is necessary for someone who will be undertaking a career in engineering. Aside from being a requirement of most universities for admission, engineers need to have good communication skills and the ability to present their ideas in a coherent manner. Because of this, you will want to choose a rigorous language arts curriculum that hits heavy on grammar, writing, vocabulary, and a study of the classics of literature.
For the first two years of language arts curriculum, make sure the student has a solid base. Vocabulary can be taught through using Vocabulary from Classical Roots. Grammar and writing can be taught using Wordsmith, Writing and Grammar, or a variety of texts available to homeschool families including Rod and Staff's 9th and 10th grade grammar texts. Literature can be selected from a variety of recommended 9th grade books and required 10th grade books. Alternatively, you can implement a Great Books curriculum where your student will read through the classics of literature.
For the junior and senior level language arts, consider following AP Central's curriculum guidelines and syllabi for the current year. There are two AP exams for language arts: AP English Language and Composition and AP English Literature and Composition. By following suggested curriculum for AP courses, not only will your prospective engineering student be well-prepared for college level study in English, but she will also be able to take the AP exams.
Mathematics
Naturally, advanced mathematics will be important for high school engineering home school students to study in preparation for a major and career in engineering. If you are planning ahead for the high school years, you will want to make sure that your student is ready to take geometry or algebra II during the 9th grade year of home schooling. If you are starting later, try to ensure your student progresses through and understands math to the highest level possible. There are three different ways you can home school higher level math:
Teach your student yourself
Find a qualified tutor to help your homeschooled student
Enroll your student in a community college course for higher level math
At the very least, you will want your student to have taken trigonometry, or better yet, pre-calculus, by the time he starts college. In addition to Saxon Math and Singapore Math curricula, which have been homeschool math standards for a while now, look into AP Calculus AB and BC courses in order to prepare your student well for engineering studies.
Sciences are Important for Would-Be Engineers!
If you've been homeschooling for a while, it's quite likely that your high school engineering home school student is already well-versed in science and can be expected to perform well at an AP science level. If not, spend the freshman year introducing your student to the principles of biology, chemistry, and physics, and then the other three years working through suggested texts for each of these subjects. Again, the AP syllabi can provide a good guide for what to teach in your curriculum preparing a high schooler for an engineering major. Here are some suggested texts for each of the required sciences:
Biology:
Chemistry:
Physics:
In choosing your science curriculum, it is important also to be sure that at least two of the courses include lab work. You can find many great resources for homeschool science labs at Home Science Tools (homesciencetools.com) and Christian textbooks, should you desire a religious approach for your homeschool.
Foreign Language
As with language arts, it might not be clear as to why you should implement a foreign language in your student's engineering curriculum. The reason is two-fold; not only will most universities require students have at least two years experience with a language, but engineers often are expected to travel for work, and may often work in foreign countries. Think about what language would most benefit your student when selecting a foreign language to study as preparation for a career in engineering.
Social Studies, Arts, and Humanities
Well-rounded engineering students are well-versed in a variety of disciplines. To best prepare for college, your student will want to take one world history course, one American history course, and one American government and economics course.
For humanities and arts, your student will benefit from drawing, art history, architectural history, etc. as a part of his or her studies. Not only do studies in the arts make a student more well-rounded, but they also can inspire your student.
Computer Science and the High School Engineering Home School
No matter what sort of engineering your student wishes to specialize in, chances are, she'll need to have computer skills to execute her plans. There are many great resources for computer science being taught in home schools. While it is only suggested that prospective engineering students take one year of computer science in high school, students who are interested in computer engineering may wish to take more. Your computer science curriculum should at least consist of the following components:
Overview of computer structures and how they work
Prowess with computer programs
Introduction to building websites using html
If your student shows a great interest in computer science, you can offer further courses including introduction to C++ programming, computer software architecture, and even software project management principles.
Engineering
Most likely, your high school engineering home school student is pestering you to offer an engineering course. It's suggested, however, that you hold off on this until the student has completed at least Algebra I so that your student has enough of a background in mathematics and science to support his or her interest in learning engineering; otherwise some things will be more difficult than others. When your student is prepared, there are a few engineering curricula options geared for high school students:
Junior Engineering Technical Society (www.jets.org) Rather than a high school curriculum, per sae, JETS offers students an opportunity to compete together in developing their own engineering projects. Home school instructors interested in JETS are advised to put together a group of students to explore this resource.
The Infinity Project (www.infinity-project.org) is geared towards both middle school and lower-level high school students making it an outstanding option if you do not want to wait to add an engineering elective to your homeschool. This program focuses on technology engineering.
Following curriculum guidelines for the Engineering Academy at Hoover High (eahoover.com). Your student will need to have completed Algebra I by 9th grade. This program prepares high school students to enter engineering jobs at the completion. If you were to follow this curriculum, you would teach introduction to engineering in 9th grade, and in 12th grade a course on engineering business and entrepreneurship skills.
Take advantage of the books The Art of Construction and Engineering the City to introduce students to the field of engineering.
By leaving engineering as an elective and focusing on a high school engineering home school curriculum that prepares a student for college study, you avoid problems that may arise if your student changes his mind, or if your student over-focuses and does not fulfill college application requirements.
Extra Curricular Activities and Further Resources
Finally, a well-rounded engineering curriculum should include extra-curricular activities. Activities that are outstanding for students pursuing engineering include:
Robotics competitions
Volunteering for Habitat for Humanity
Trips to aid foreign countries
Participation in science fairs
Leadership programs
Business clubs
Future Engineers of America
For more information on creating an engineering curriculum tailored to your home school student, the following resources are invaluable:
AP Central https://apcentral.collegeboard.com for information on AP courses
Try Engineering https://tryengineering.org
Professional Practice Curriculum https://professionalpractice.asme.org/Transition/Studying/Introduction.cfm