Foreign Language Courses and Requirements for Homeschoolers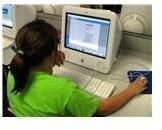 Why So Important?
The decision to include foreign language courses in homeschool studies is an excellent one. Most schools begin teaching foreign
languages in middle or high school. The best time for your child to study French, Spanish, German, Latin, Greek or any language is as soon as possible. Younger children pick up pronunciations quicker but children who can read and write absorb the entire language easier.
Many people assume a foreign language is a high school requirement; but according to Homeschool Legal Defense only three states; ND, NY, and PA, impose high school graduation requirements on homeschoolers. They are as follows:·
New York: A high school graduate must complete 4 credits of English, 4 credits of social studies, 2 credits of math, 2 credits of science, 1 credit of art or music, 1/2 credit of health education, 2 credits of physical education, and 3 credits of electives.

Pennsylvania - This state requires 4 credits of English, 3 credits of math, 3 credits of science, 3 credits of social studies, and 2 credits of arts and humanities.

North Dakota - Requires 4 credits of English language arts, 4 credits of math, 4 credits of science, 4 credits of social studies (which includes one of world history and one of United States history), 1/2 credit of health, 1/2 credit of physical education during each school year, 2 credits of fine arts (at least one must be music), 2 credits of the same foreign language, and 2 credits of career and technical education. Also, every two years, 1/2 credit of North Dakota studies, with an emphasis on the geography, history, and agriculture of the state, must be completed.
If your student is looking at going on to higher education, a solid foreign language study shows colleges and universities the student is willing to stretch beyond the basics. Many colleges require at least two years of study in the same foreign language, and some prefer more. Collegeguide.org provides entry requirements for homeschooled students at over 30 colleges and universities.
Which Language to Choose
Many students elect to take Spanish as part of their studies since it is so widely spoken. Latin and Greek are excellent languages to study to improve English vocabulary, grammar and help a student achieve higher SAT scores. Some families choose a language such as Italian, German, or French because of their ancestral roots. Chinese, Japanese and Korean are difficult languages to master but the choice of many students. Another option is to have your family study American Sign Language.
Pick a language your family can get excited about. Perhaps your family wants to study Hebrew because you would love to visit Israel. someday. Russian might be your choice because you are looking at serving on a short-term mission trip to Siberia.
You will want to consider the learning styles of your children as you choose which language to add to your studies. Spanish, Italian, French, Latin and Greek all are used in English words and maybe easier to pick up. Asian languages and Hebrew require that your students learn entirely new alphabet characters.
The most studied languages in the United States after English are as follows:
Spanish
Chinese
French
German
American Sign Language
Italian
Arabic
Russian
Five Places to Find Great Curriculum
There are many foreign language courses available to homeschoolers. Some of the top rated are:
1. Rosetta Stone is the most recommended language curriculum. The approach they take is a total immersive environment on any computer. They offer materials to learn 28 different languages.
Arabic
Mandarin Chinese
Danish
Dutch
Filipino (Tagalog)
English (American or British)
French
German
Greek
Hebrew
HIndi
Irish
Italian
Japanese
Korean
Latin
Persian
Polish
Portuguese
Russian
Spanish (Spain or Latin America)
Swedish
Tai
Turkish
Vietnamese
Welsh
You can order a free sample at their website.
2. Abeka books offer foreign language electives in Spanish and French. They come with a strong missionary emphasis. Each week the student memorizes a bible verse and work in vocabulary manuals. They offer a video curriculum in Spanish only.
3. Artes Latinae from Bolchazy-Carducci Publishers offers a great study of Latin including the culture and history of Rome. It is a programmed-learning style Latin course for independent learning with two levels available. Completing these two levels should be equivalent to two years of traditional high school Latin coursework. Each level includes a DVD-ROM with the contents of two textbooks and the original 15 cassette tapes from earlier versions of the course, plus print versions of a reader, a reference notebook, teacher's manuals and test booklet.
4. Spanish: There are many great Spanish curriculums available to homeschoolers. To learn about 10 of them go to Bringing Up Learners.
5. American Sign Language: A wonderful online course is available at Lifeprint.com. It is known as the Sign Language University and you can have your student take a graded course and get the documentation to prove their studies. They also have many free resources.
Make Language Learning a Family Affair
Learning a foreign language is really fun if the entire family is learning it together. You can have cultural dinners, explore museums that have artifacts from the language's country of origin and have fun speaking to each other. A student is more likely to remember the language they learn if they use it around and with others.
References
Harper, Amelia, on Crosswalk A Guide to Choosing the Right Foreign Language.