Which is the Best Homeschool Reading Program? Tips and Resources to Help You Choose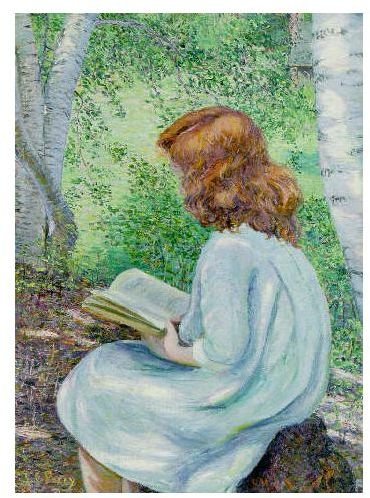 Phonics Vs. Whole Language
There are two methods commonly used to teach reading, whole language and phonics. The whole language method teaches children to recognize whole words while phonics programs teach children the letter sounds needed to decode words. Both methods are effective; however, there is a debate among experts regarding which method is better. Many believe that phonics instruction produces better spellers and standardized test scores, however phonics critics believe that the whole language method is more fun and encourages a love of reading.
Beginning Readers
Homeschool reading programs for beginning readers should focus on teaching basic reading skills and may include a list of recommended "read alouds" and supplemental activities. The following curricula are considered among the best homeschool reading programs.
The Ordinary Parent's Guide to Teaching Reading by Jessie Wise and Sara Buffington provides a script to help parents teach phonics skills. Lessons are short but effective, lasting about 20 minutes each. The book costs about $20.
Phonics Museum by Veritas Press uses a wide range of activities to teach phonics, including games, songs, and puzzle pieces. The curriculum even includes a pop up "museum" with walls on which to hang art work and paper dolls to visit. Readers are included in the program and resemble basic readers from other programs, yet are based on history and scripture.
Teach Your Child To Read with Children's Books by Mark B. Thogmartin, Ph.D. and Mary Gallagher, M.S. Ed teaches parents a method to teach children to read using real books instead of readers. The program uses both whole language and phonics instruction. Since the program does not provide lessons plans, extensive instruction on lesson planning is provided, as well as checklists and forms so that you can be sure you are on the right track with your child. The cost for this book is about $30.
Fluent Readers
After a child begins reading fluently, reading programs should focus on literature studies and reading comprehension. Often, literature and reading comprehension are included together with spelling, grammar and writing in a comprehensive language arts curriculum. However you may choose to use a stand alone literature program with your child. Many homeschooling parents integrate reading and literature with history or science, to help these subjects come alive for the student.
Drawn Into the Heart of Reading by Carrie Austin is a reading program for 2nd through 8th grade that uses real books instead of readers. Each unit is dedicated to a specific genre of literature such as historical fiction, biographies, folk tales and adventure. This program allows the parent to choose the books that the child reads and provides activities related to the genre. Each level costs about $30 and can be used for 2 years.
Teaching the Classics: A Socratic Method for Literary Education by Adam and Missy Andrews teaches parents to analyze and discuss literature with their children using the Socratic Method. Reading lists are included, but you can use this method to discuss any book, even with younger children. A DVD of the authors' live seminar is included in the program and effectively teaches this method so that you can begin using it right away.
Conclusion
Regardless of which method you use, the best homeschool reading program for your child will be one that he enjoys and inspires a love of reading. Provide your child with plenty of fun and interesting learning experiences so that she will enjoy reading. Be sure to work at your child's pace and keep your book shelves filled with quality books that are at a child's reach so that he may be encouraged to pick up a book and start reading at any time. Read to her at least 30 minutes a day and once your child has begun reading, have her practice her skills a few times a day using real books.
References
https://www2.scholastic.com/browse/article.jsp?id=10219
https://www.cathyduffyreviews.com/phonics_reading/phonics-reading-index.htm
https://www.the-simple-homeschool.com/homeschool-literature.html
Photo Credit:
User Bastet78 on Wikimedia Commons-
https://commons.wikimedia.org/wiki/File:Child_with_red_hair_reading.jpeg