Your Child's Home Sschool Curriculum: Foreign Language Options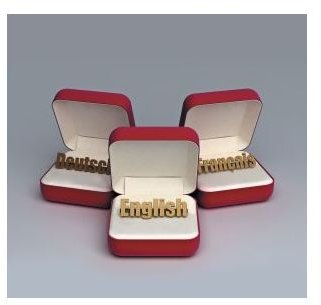 Read, Write, Speak, or All of the Above
In terms of homeschool curriculum, foreign language options feature a variety of teaching methods, multimedia presentations, and feedback for students. No matter what your students' learning style, there are curriculum packages to meet their needs. From textbook learning to online courses, interactive computer-based programs to learning through music, there's sure to be something for everyone, in every age group.
The first thing you, as the teacher, must decide is where to place your focus. Do you want your child to learn how to speak a foreign language, read and write, or all? Certain curriculums focus more on one aspect than another, with some only focusing on teaching your child to speak their chosen foreign language fluently. Likewise, you must also decide at what age you want to begin foreign language instruction. Studies indicate that young children who learn a second language have more advanced cognitive development, resulting in greater academic success.
Curriculum Options and Examples
When it comes to homeschool curriculum, foreign language options feature more variety than standard curriculums like English, Math, or Science. Not only can parents select textbook-based or computer-based curriculums, but also curricula that offer voice recording to help students work on proper pronunciation, as well as video and music-focused options for younger children.
Rosetta Stone is a favorite among homeschoolers. As a computer-based, interactive curriculum, instruction methods attempt to mimic how a young child first learns to speak their native language. Rosetta Stone offers 31 different languages, with the primary focus being spoken fluency.
Similar to Rosetta Stone, Rocket Languages offers computer-based, interactive foreign language instruction. However, unlike Rosetta Stone, Rocket Languages is geared toward older students. This particular curriculum would be more appropriate for high school students and young adults.
Alpha and Omega Publications offers multiple foreign language curriculum options. Monarch is an AOP online course option that includes instruction in several world languages as electives. Switched on School House (SOS), a computer-based curriculum, also offers electives in foreign languages. Both Monarch and SOS foreign language electives are designed grades 9-12 and cover both spoken and grammatical fluency.
Professor Toto provides foreign language instruction geared toward preschool and elementary school children. Parents choose from five major languages. Children learn through DVDs, music CDs, coloring pages, and other activities. The primary focus is learning to speak the language.
The Keystone School allows parents to enroll their homeschool student full or part time, including foreign language instruction. Students use textbooks, multimedia presentations, audio files, and other learning aids to master both the spoken language and its grammar. However, courses in foreign languages are offered only as electives for high school students.
Things to Consider
When considering a foreign language curriculum for your homeschool student, understanding your goals helps determine the best approach and the best curriculum. The vast majority of homeschool or home-based foreign language curricula focus on teaching your child how to speak the language. Grammar is considered a byproduct in many of these curriculums. If you want your child to have the ability to read and write, as well as speak a foreign language fluently, a more traditional educational setting is the most well rounded approach. Such courses as those offered through online instruction or one-to-one tutoring will help a child to learn proper grammar and syntax, as well as proper pronunciation and word retention.
References and Resources
Lang, Susan, in the Cornell Chronicle: Cornell University, Benefits of Learning a Second Language
Image courtesty of stock.xchng, released under Creative Commons License