Fun, Engaging Summer Reading Lists and Programs for Grades 6 through 11th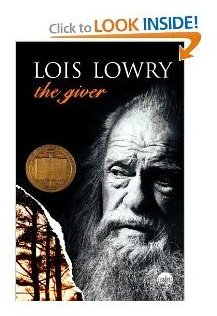 Research shows that children who continue to read during the summer months do better when they return to school the following year. Those students who do not continue reading can lose the progress they made during the school year. That is why it is extremely important to keep kids reading during summer break.
If you are a parent or summer school teacher who desires to keep children motivated to read during summer vacation you will be glad you stumbled on this page. Our experts here at Bright Hub Education have put together some awesome summer reading lists and programs for grades 6 through 11 that will motivate your children to continue reading the entire year.
Middle School Book List
The key to motivating students to read on their own is to introduce books that they will be interested in and look forward to reading. Below is a great list of books for sixth, seventh, and eighth grade students that will encourage them to continue reading when school is out. The 100 Year Old Secret, and Hatchet, The Outsiders, and Number the Stars, are just a few literary favorites for teens that can be found here.
Popular Summer High School Reading List
Keep teenagers on track and out of mischief this summer with books that they won't be able to put down. Listed below are some great books by authors such as Lois Lowry, Stephen Crane and Nancy Farmer. The Giver, The Red Badge of Courage, and Of Mice and Men, by John Steinbeck are just a few popular tween book ideas that can be found here.
Great Books for Middle & High School Children
Listed below is a mixture of some of the most popular books for middle school and high school children. Teenagers love ghostly tales no matter what season it is. Haunted books for summer reading are great plan to encourage children to continue opening the book this summer. Sixth graders will love Totally Haunted: True Ghost Stories, while high school kids may enjoy Haunted Heartland, which are true hauntings around the United States.
Keep Reading Fun
Having trouble coming up with fun reading activities for your child or student in summer school? Parents can engage their teenagers in fun family activities that will keep reading fun and entertaining. Why not help your teenager research the family tree? We also have some exciting ideas for teachers to use a summer school reading curriculum.
Children of all ages love family gatherings and games. Believe it or not there are fun family activities to do with your children this summer that will encourage them to continue reading over the summer months. Going to museums and having children read the displays or playing word games are just a few of the ideas listed here.
More Programs and Ideas
Those parents who feel their children may benefit from a summer reading program may consider the options listed below. Caregivers may be surprised to learn just how many educational programs are right under their nose. In addition to the school library, Scholastic, Barnes & Noble has summer reading incentive programs. Rewards include certificates and books. Some areas even offer fun reading camps that kids may attend during the summer months.
Help your children continue to read and succeed this summer by encouraging them with fun, interactive camps, programs and age appropriate books that they will find hard to resist. These lists and programs for grades 6 through 11th will keep your teenagers ahead of the game when they return to school in the fall.
References