Summer Reading for Seventh Graders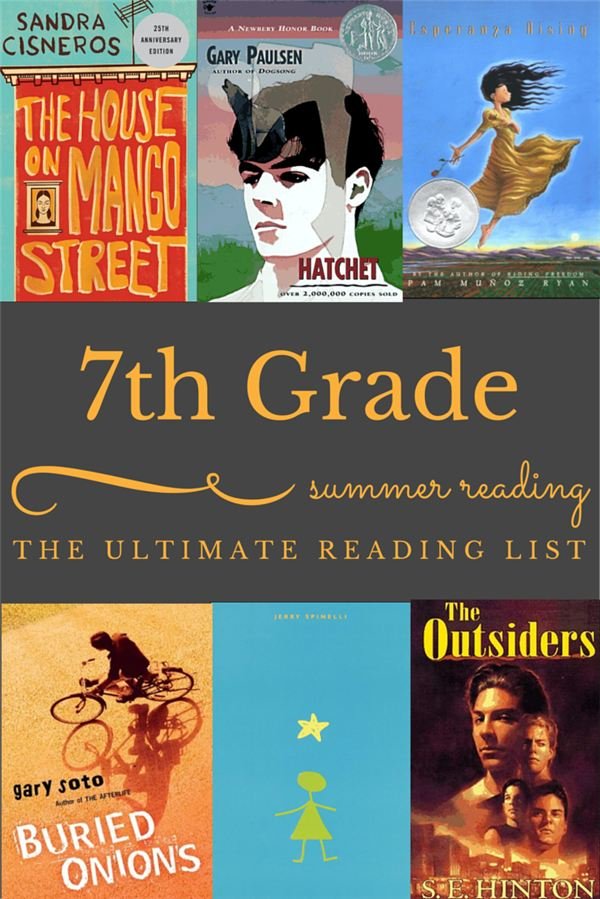 Too many books, so little time! Are you struggling with what to advise your 7th grade student or child to read over the summer? Having personally read all of the books below and can attest to how wonderful the following books are!
The Ultimate Reading List
Stargirl, by Jerry Spinneli, is a beautiful book that will hit home for many readers. It is about a young, eccentric girl who is new in town. The only rules she plays by are her own. As we all know, middle school is a hard time. This book deals with peer pressure, conformity, cliques and how we all relate to each other. Truly a magical book.
Esperanza Rising, by Patricia Munoz, is an unforgettable book. It tells the story of Esperanza, a young girl from Mexico brought up in wealth. Due to a family tragedy, she has to move to the United States and is forced to work and take care of her family. The book portrays the class system, and how easy it is for any of us to fall.
If you have never read any books by Gary Soto, you are missing out! My personal favorite is Buried Onions. It is a tale about a young man, Eddie and his will to survive. Growing up in Fresno, California, Eddie has seen enough death and violence to last a lifetime. He is constantly pressured to avenge his cousin's death, but he is determined to stay on the straight and narrow and succeed in life.
Sandra Cisneros is another great author. In The House on Mango Street, she tells the story of how she grew up. Multiple stories make up this memoir about how it felt to grow up Latina, young and poor. Many students will be able to relate to the hardships Cisneros faces, and her ultimate redemption. It is also a great book to introduce the memoir genre (a personal favorite) to seventh graders.
S.E. Hinton, the woman who wrote The Outsiders, could never quite match its success. Once you read this book, you will never forget it! Three young brothers lose their parents and struggle to stay afloat in society. It is a beautifully written book about love, loyalty, and the lengths we will go to to protect our family.
Hatchet, by Gary Paulsen, is loved by many youngsters. It tells the story of young Brian, whose plane crashes in the wilderness. He has to learn how to survive and keep his cool as he navigates adventure after adventure. Brian also deals with the divorce of his parents while he is struggling to stay alive.
More Suggestions?
There are so many great books for Catholic seventh grade students to read over the summer. Hopefully your kids will enjoy these books as much as I did! If you have any suggestions of your own please post a comment and tell us about them.
This post is part of the series: Reading Lists
We've gathered reading lists to help you in your pursuit of education.