Fun Tips for Parents to Prevent Summer Learning Loss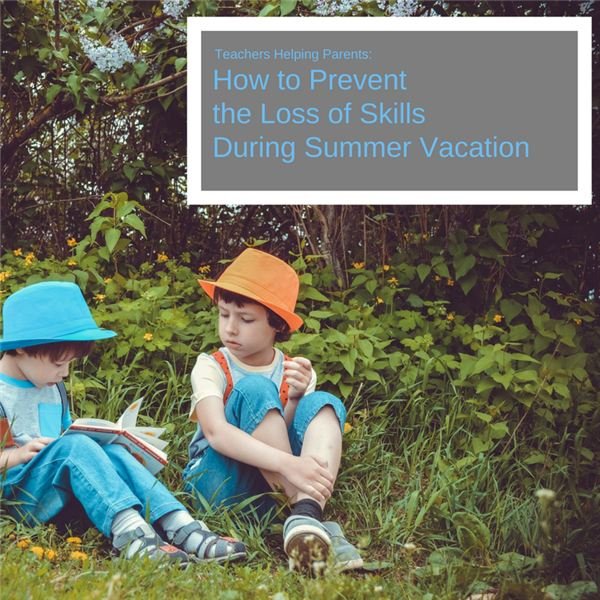 As the school year comes to an end, I have had parents ask what they can do to prevent "summer brain drain." This means they do not want their children to lose the skills they have worked hard to learn this year. My advice is to allow students to have fun this summer with experiences such as the following that will have them reviewing and prepping at the same time.
Check Out the Local Library
Make lots of trips to the library where kids can browse through books and new materials. Check out books to read and work with your kids by quizzing them about the characters, setting, and plot of the stories they read. You may even want them to write a book report where you can edit their spelling, grammar, and writing skills. Remember to set a good example when it comes to reading – if you read, your children may follow in your footsteps.
Keep Math Up to Par
Experts feel that kids lose more math skills than anything else over the summer. Look on the Internet for math puzzles and pages to work on together. Brush up on math fundamentals (timetables, fractions, word problems, and working with money. Take your child to the grocery store and have them find items on your list. Look at labels for percentages of nutrients. Have them calculate how much your shopping basket will cost. Everyday field trips can equate to a lot of learning.
Get Some Culture
Visiting a museum or cultural center before school starts can spark Social Studies and Culture. No matter what the subject, kids will always learn something new in these places. At home, check out this website for a variety of virtual trips.
Try Cooking Together
Taking a favorite recipe and dissecting it can teach young learners how to measure ingredients and a bit of chemistry when ingredients change from liquids to solids through the cooking or baking stage.
Hold Science Reviews
Now, reviewing natural science can be fun as you participate in simple experiments at home. Your kids can also review facts about plants and animals as you take walks, visit the park, or even take a trip to the zoo.
Make Time for Creativity
Let's face it: there is more to learning than just the three "R's" in school. Creativity and expression is so important in life. Get involved in music with your child reviewing songs they have sung at school, play some classical music and talk about the composers, and while listening to this music, talk about the instruments you hear. Then bring out the art supplies and draw pictures together, but then go a little further and have your child make up stories about what they have created.
Get Physical
And lastly, spend time with sports. As your kids play outdoors discuss how to play a sport (for example baseball) and the rules of the game. Set up an obstacle course and participate together in stunts and running. Clock times to see how much they have improved throughout the summer.
Before you know it, school will be starting, but you will feel at ease knowing you have reviewed some skills and reversed the summer brain drain.