Expand Your Library with Reading Lists by Grade Level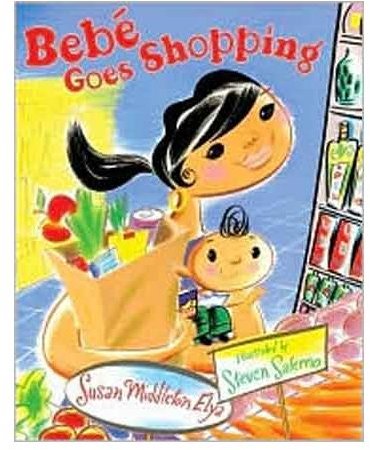 In order to engage young readers, it is crucial that you are picking out books for them that are at the appropriate reading level along with being entertaining and engaging. In addition to the resources provided in the school or public library, here we offer a list of books by reading level that could be a great addition to the books you recommend for your students or children.
Elementary Reading List
Books for Kindergarteners
Pancakes, Crackers, and Pizza: Book of Shapes by Marjorie Eberts: Eddie loves to eat all of these foods and other foods with different shapes. Teaches phonics, builds vocabulary, and improves comprehension and fluency including a word list for further study.
The Night before Kindergarten by Natasha Wing: the first day of kindergarten is monumental for both kids and parents. This book takes the topic and makes it fun and exciting to ease the fears of the impending day. Find many colorful illustrations contained within this title.
First Grade Readers
_
Bebe Goes Shopping by Susan Middleton Elya: parents and children will both love this book for its focus on the commonplace adventure of family shopping (meaning the never-ending chase of children while trying to catch all of the seemingly, non-existent bargains) in a grocery store. This book has rhyming, spanish vocabulary, and of course great illustrations using watercolor and colored ink mediums. Check the back of the book for a vocabulary list.
Ivy and Bean by Annie Barrows: teach kids about diversity and what making friends is all about. This large print, black-and-white illustrated book, has 120-pages to prepare youngsters for chapter reading.
Second Grade Books
I Saw You in the Bathtub: And Other Folk Rhymes by Alvin Schwartz: get this book to carry your children through kindergarten to third grade with a collection of rhymes (41 in total). Kids read the rhymes then make their own creating singsong rhythm. Hey, you never know, you could have a future songwriter on your hands.
Rikki-Tikki-Tavi by Rudyard Kipling: a mongoose named Rikki fights to protect his family against their enemies. Creatures come to life telling stories of survival in a patch of flora in India with this more than century's old story.
Third Grade Book
Jordan's Hair by Ed Spruill: read this book with your 8 year-old about Jordan's problems with self-love and low self-esteem due to his personal issues with his hair. Jordan does not realize the beauty that others see when they look at him but is soon to learn. This one is a personal favorite.
Fourth Grade Book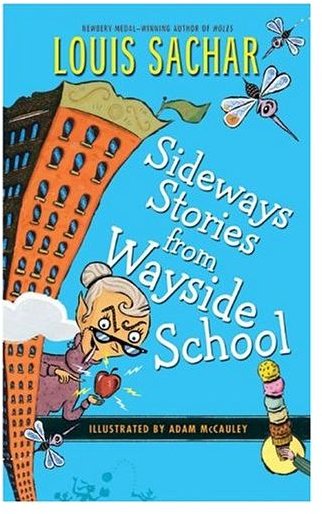 Sideways Stories from Wayside School by Louis Sachar: all kinds of wacky and peculiar things happen in the school with 30 rooms stacked one on top of the other (built that way by accident as it was supposed to be 30 classrooms side-by-side) called Wayside. Give this title to children ages 9-12 or read it with them for a whole host of fun.
Fifth Grade Book
The Watsons Go to Birmingham-1963 by Christopher Paul Curtis: this book takes on another angle of the Four Little Girls tragedy in Birmingham to involve a family driving right into the madness of the situation. The book also has some humor detailing the antics of an out of control older brother, Byron, who is sent down south from Michigan to live with his grandmother as his parent's last ditch effort to keep him out of serious trouble with the law.
Middle School Reading List Recommendations
Sixth-Eighth Grade Book List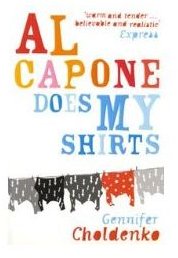 Midnight Hour Encores by Bruce Brooks: Sib is a 16-year-old young woman who has expressed an interesting in meeting the mother she never knew. Her father consents her petition and takes her on a trip into the future and at the same the past to teach her about his life with her mother. Sib's motives and attitudes towards meeting her mother are up for challenge by what they find in the person her mother has become.
Al Capone does my Shirts by Gennifer Choldenko: in this story, set in 1935, rejection of his sister's (who has autism), entrance into a special needs school derails Moose Flanagan's baseball aspiration, but lack of playtime on the court is the least of his worries. A scheme dreamt up by the daughter of the warden at Alcatraz where his father works has Moose reeling. The famous prison is used a backdrop and is simultaneously at the forefront of the storyline as well as the prisoners.
The Black Book of Secrets by F.E. Higgins: the promised land most times is not anything like what we thought it would be. Ludlow Fitch finds that out quickly working as an apprentice to a wicked pawnbroker trading money for secrets that Ludlow must keep in the black book of secrets told by the people of his new town bubbling over like a cauldron.
Suggested High School Reading List
The Year Without Michael by Susan Beth Pfeffer: read this family's account of a calendar year of life without brother and son, Michael Chapman, after his disappearance on the way to visit a friend. His sister Jody tells the story taking the reader through the stages of grief over the loss of a close family member for which they can find no answers to why, where, and how.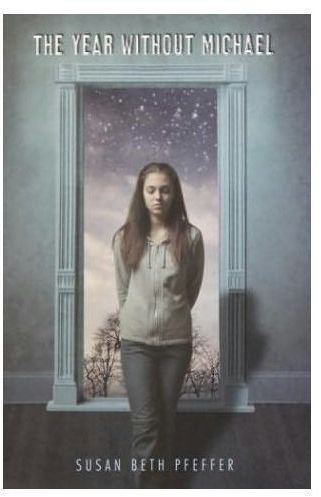 Bury My Heart at Wounded Knee: An Indian History of the American West by Dee Brown: through Brown's research provide new insights into how the United States was truly formed in a country already inhabited by a nation of people (Native Americans). This version contains period photographs and an outlook on America's past that will surely be far different from the one told in textbooks.
A Tree Grows in Brooklyn by Betty Smith: Francie finds herself in the image of her father and her mother alike realizing her place in the world as she is living it now, at a sublevel of society, told in a humorous, yet eye-opening style. She grows like a tree from the gutters of Brooklyn.
Mountains Beyond Mountains by Tracy Kidder: Dr. Paul Farmer saves the world taking his Harvard medical resources and using them in the mountains of Haiti to save the poor and sick realizing and enlightening the world on how the human condition is far more important that race, skin color, social class, location, or economics.
Take this list and develop your own for summer reading, extended study, or for "just because" reading.
This post is part of the series: Reading Lists
We've gathered reading lists to help you in your pursuit of education.