Jumpstart Your Studies With These Recommended Books for 10th Grade Students: Classics, Science, History & More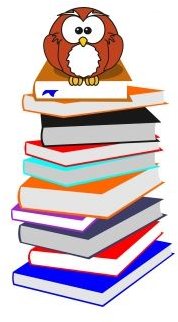 Why Read These Books?
It's not enough that you read the books assigned to you in school. You can broaden your understanding of the world around you and better prepare yourself in it by reading a variety of books. Some of these books you may encounter in your classrooms, but even if you don't, you may want to consider diving into this list of books recommended for 10th grade readers. The recommended books below have been grouped for you by subject or genre, so that if you are interested in a particular subject, you can view what books have been recommended to you. Perhaps you even read some of these recommended books over the summer.
Classic Literature Can be Relevant Today
You'll definitely want to take a look at some of the literary classics as part of your reading list. For example, should you not have read Lord of the Flies (William Golding) or To Kill a Mockingbird (Harper Lee), you'll find that these are two books you'll want to read. While it is sometimes difficult to see how it is that classics fit into modern life, these two have strong ties to contemporary issues. What would happen if we self-governed? Would it be like Lord of the Flies, or would there be mutual respect? With To Kill a Mockingbird, have there been any times where you have made judgments or built a mythology about the way someone was, only to find out that they weren't anything like you thought? Here are some other classic books recommended for 10th grade readers:
Nathaniel Hawthorne's Scarlett Letter - Is it right that a woman bear the burdens of the decisions made by two people?
Upton Sinclair's The Jungle - Should companies who produce food have absolute power?
Fydor Dostoevsky's Crime and Punishment - If you commit a crime with the intention of doing good deeds, should you still be held morally wrong for your actions?
John Knowles' A Separate Peace - What is the meaning of friendship? Does harm to oneself right the mistakes done to another?
Jane Austin's books including Emma and Pride and Prejudice - In what ways should social status, manners, and presentation affect relationships and ultimately marriage?
Stephen Crane Red Badge of Courage - What does it mean to show fear (or lack thereof) in the face of the enemy? When does "courage" cross the line into fool-hardiness?
Earnest Hemingway A Farewell to Arms - Take a tour of World War I in Hemingway's quasi-autobiographical novel of love and loss.
Margaret Mitchell Gone with the Wind - Can Scarlett O'Hara save her plantation?
Ayn Rand Anthem - What happens to the individual when he or she lives within an oppressive civilization.
Richard Adams Watership Down - How do the little things we do to our environment impact the worlds of others in big ways?
Young Adult Literature
There is lots of excellent literature available to young adults. It's important that when you look to reading young adult literature as a means of increasing your reading ability that you look for titles that will benefit you and that have been critically acclaimed. While the Twilight series of books is enormously popular amongst readers in your age group, many will agree that this series does not scream "literary work" in the way that Tuck Everlasting by Natalie Babbitt or S.E. Hinton's Outsiders will. Nevertheless, it is important that you read a wide variety of works to get an idea of a wide variety of styles and to expose yourself to new vocabulary. Here are some books to be familiar with:
Avi The Fighting Ground
Joseph Bruchac Geronimo
Melina Marchetta Looking for Alibrandi
S.E. Hinton Tex
M.E. Kerr Deliver us from Evie
Joan Lowery Nixon The Haunting
Science
While it's great to read novels and classics of literature, you shouldn't overlook nonfiction classics as well. Rachel Carlson's Silent Spring, for example, can be a great read, especially if you have an interest in the environment. This book covers the effects of DDT, a pesticide, on the population and on the wildlife living in the area. Another book to read is Darwin's Ghost: "The Origin of Species" Updated by Steve Jones. This book not only revamps Darwin for contemporary readers but also discusses what has happened to the theory put forth by Darwin since he originally wrote about it. Other science books recommended for 10th grade students include:
Sherwin B. Nuland The Mysteries Within: A Surgeon Reflects on Medical Myths
Matt Ridley Genome: The Autobiography of a Species in 23 Chapters
Lewis Thomas The Lives of a Cell: Notes of a Biology Watcher
Diane Ackerman A Natural History of the Five Senses
Richard P. Feyman Five Easy Pieces: Essentials of Physics Explained by its Most Brilliant Teacher
Stephen Hawking A Brief History of Time
John Fleischman Phineas Gage: A Gruesome but True Story about Brain Science
History
In addition to science, well-rounded minds often read books about history. You don't have to stick to the period of history you're studying in class! If you're interested in learning more about the Civil Rights Movement, you'll want to check out David J. Dent's In Search of Black America: Discovering the African American Dream. If it's World War II that has captured your attention, be sure not to overlook Thomas Keneally's Schindler's List. Here are a few other history recommendations for 10th grade reading lists:
Melba Patillo Beals Warriors Don't Cry: A Searing Memoir of the Battle to Integrate Little Rock
Dee Alexander Brown Bury My Heart at Wounded Knee: An Indian History of the American West
Marc Aronson Witch Hunt: Mysteries of the Salem Witch Trials
James Bradley Flags of Our Fathers
Michael Shaara The Killer Angels
Tom Wolfe The Electric Kool-Aid Acid Test
James D. Houston Farewell to Manzanar
Biography, Autobiography, and Memoir
Life stories can be some of the most inspiring and motivating books you can read. What was it like to live in the Civil Rights Era? How was it for women in the 1700s? How can one person turn pain into triumph? In A Child Called It, Dave Pelzer recounts a history of severe child abuse he experienced while growing up. Maya Angelou also discusses abuse, but from a woman's perspective in her book I Know Why the Caged Bird Sings. Here are some other recommended biography, autobiography, and memoir books for 10th grade students:
Forrest Carter The Education of Little Tree
Jennings Michael Burch They Cage the Animals at Night
Stephen Ambrose Undaunted Courage: Meriwether Lewis, Thomas Jefferson, and the Opening of the American West
Jon Krakauer Into Thin Air: A Personal Account of the Mount Everest Disaster
Annie Dillard An American Childhood
Pat McKissack Young, Black, and Determined: Lorraine Hansberry
Booker T. Washington Up From Slavery
Richard Wright Black Boy
Other Books Recommended for 10th Grade
As mentioned, you should look to read a wide range of books. A few other great titles for 10th grade students include Sean Covey's The 7 Habits of Highly Effective Teens, Judy Tatchell's Understanding Music, and Henry David Thoreau's Walden. There are many other recommended reading lists out there, that offer different titles. Keep in mind that no list is comprehensive as there are hundreds of thousands of books in print.
References
Churchville-Chilli Central School District "10th Grade Suggested Summer Reading List"
Goodreads. Popular Tenth Grade Reading Books
Image
Image courtesy of sxc.hu/gallery/Whiter78