An Eighth Grade Recommended Reading List Grouped by Subject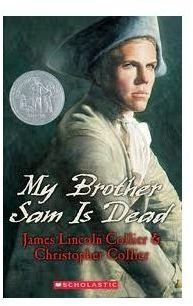 Historical Fiction
You can learn alot about history by reading quality historical fiction. Try some of these suggestions set in fascinating periods of American history.
My Brother Sam Is Dead by James Lincoln Collier and Christopher Collier This novel takes place in New England during the American Revolution. Because Tim Meeker's older brother, Sam, has joined the Continental Army, Tim is privy to hearing about the war, reflecting back and forth between the pros and cons of fighting. It's not until the war begins to affect Tim personally that he starts to understand why war is not always about what it means to be brave.

Fever 1793 by Laurie Halse Anderson Mattie's family owns a coffee house, but as the yellow fever epidemic ravages the once bustling city and her own family succumbs to the illness, Mattie must learn to take care of herself and her family. Set in Philadelphia during the yellow fever outbreak of 1793, Anderson uses the plight of one young lady to emphasize a time period in American history.

Chains by Laurie Halse Anderson Isabel is a slave who has become separated from her baby sister. Now she must do whatever she can to reunite with the only family member she has left in the world.

Little Women by Louisa May Alcott The March sisters struggle to help their mother make ends meet in their New England

home while their father serves with the Union Army during the Civil War. Through their personal battles and triumphs as sisters, they always resurface as creative, highly independent young women.

The Red Badge of Courage by Stephen Crane Henry Fleming is a young man of turbulent, twisting emotions who's initial gusto at joining the war with the South has been deflated by the sight of battle and death. This classic novel offers a great perspective on the Civil War and the young soldiers who served their country for their own purposes.
Science Fiction
Do you love science, fatasy or sci-fi? Then you will love these exciting and captivating books:
The Giver by Lois Lowry Jonas is on the verge of receiving his assignment for adulthood. As the months pass and his training continues, Jonas cannot begin to understand the multitude of questions he has about the only home he's ever know. Most importantly, what is the relevance of a utopian society if the individual is stripped of the power to choose?

Hunger Games by Suzanne Collins When Katniss hears her sister's name drawn to serve as a tribute for District 12 in the Hunger Games, she quickly volunteers to take her place in the nationally televised battle to the death. But Katniss is a hunter, she's quick, she's skilled with a bow and arrow, and she knows how to survive, or so she thinks. Tributes never know what awaits them on the field of battle, but its kill or be killed, and Katniss promised her little sister that she'll win. But will she?

The House of the Scorpion by Nancy Farmer It is the future and the land that used to be Mexico isnow sprawling with poppy fields controlled by the drug lord, Matteo Alacran. He's rich enough to live as long as he wants, so long as there is a clone to provide him with body parts every few years. Of course Matt, who has grown up pampered and spoiled, doesn't know he's a clone. And the surprises continue to intrigue readers. The House of the Scorpion was a 2003 Newbery Honor book, it earned the National Book Award in 2002, and it was a Michael L. Printz Award Honor Book for 2003. It's no wonder it's on the 8th grade recommended reading list!
Relevant Themes and Social Issues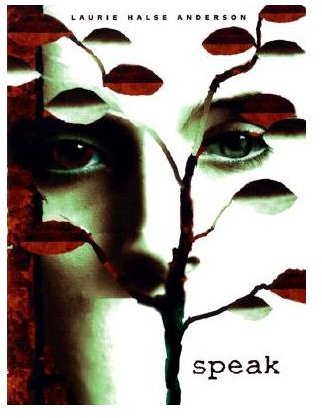 These works of fiction explore social issues of our world, from racism, civil rights, ethics, war and more. These titles will make you think about what is right and wrong and what can be done to solve problems.
Speak by Laurie Halse Anderson Miranda is the victim of sexual abuse, but to the people at school she's the girl who ruined the party. How do you piece your life back together when no one else realizes your life has fallen apart? In one desperate attempt, Miranda reaches out and discovers she is not alone. Anderson's controversial novel crosses the line of standard young adult literature. She gives a voice to the many victimized people who are too afraid to speak.

Nothing but the Truth by Avi Philip Malloy claims he was just being patriotic, but the truth is he's got a grudge against his teacher and he's willing to let his personal issues grow into a national miscommunication nightmare if it means he'll get his way in the end.

Roll of Thunder, Hear My Cry by Mildred D. Taylor Growing up during the Great Depression is difficult enough, but for Cassie and family tough times make the sting of racism in rural Mississippi a sharper point to bear.

To Kill a Mockingbird by Harper Lee Perhaps no other book in modern American literature has stirred the hearts and

minds of as many people as Lee's To Kill a Mockingbird. Loosely based on events from Lee's life, Mockingbird is the story of Scout, a young girl growing up in rural Alabama during the Great Depression. When her father, Atticus Finch, is appointed to represent an African-American man accused of a crime, Scout must learn that standing up for what you believe in does not have to include violence and doing what you believe is right is not always easy, especially when it is not a view shared by the majority.

Night by Elie Wiesel The autobiographical account of the author's trip and arrival as a prisoner to the German concentration camp, Auschwitz, during World War II, Wiesel takes the reader back to every explicit detail of those horrific moments from his youth which will be ingrained in his mind forever.

The Diary of a Young Girl by Anne Frank It is thanks to her diary that the world knows the story of Anne Frank, the Jewish young lady who went into hiding with her family during World War II. Because she is a young teenager and because it is surprising for many teens to discover that Anne experienced many of the same problems they do in their young lives, it is essential that The Diary of a Young Girl have a permanent spot on every eighth grade recommended reading list.

Summer of My German Soldier by Bette Greene You'd never expect to learn about a young Jewish girl who lived in Arkansas protecting a German POW during World War II, but such is the case in Greene's classic novel.
Personal Identity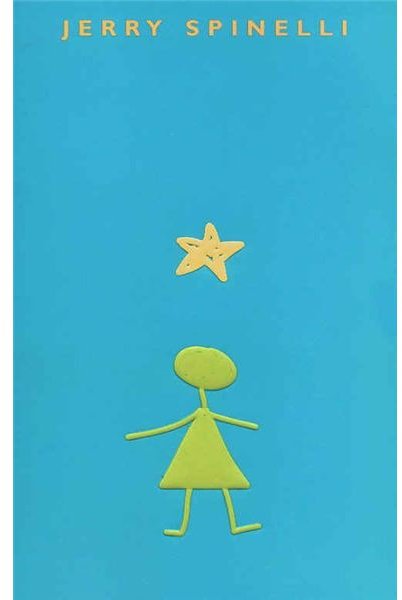 Most high school students (and adults) are concerned with finding out how they fit into the world. The following novels explore what it means to find yourself.
The House on Mango Street by Sandra Cisneros All Esperanza dreams of is escaping Mango Street. While it is a better home than where her family lived before, it comes with its own share of difficulties, which she recounts in a series of vignettes about one year of her life while living on Mango Street. It's a descriptively rich story that will make you fall in love with the magic of words.

Stargirl by Jerry Spinelli Leo is utterly fascinated by the new girl, Stargirl. She's weird in the weirdest way, and yet there's something magical and magnetic about her presence, something strong enough to give Leo the courage to defy the stares from the freshman class and allows him to care for her.

Drums, Girls, and Dangerous Pie by Jordan Sonnenblick Steven's world revolves around playing drums and swooning over

Renee Albert, the prettiest girl in eighth grade, until one day Steven makes an effort to help his younger brother, Jeffrey. He didn't mean to let his brother fall off the stool. It was an accident, but now Jeffrey's sick and Steven is forced to rethink his priorities in life.

A Day No Pigs Would Die by Robert Newton Peck Rob wants to be accepted by his peers as normal, but he also wants to be respected and appreciated by his family and neighbors as an intelligent worker. When he receives a pig as a gift, Rob celebrates being a kid again, yet when times are tough and life doesn't work out as his family had hoped, Rob must accept the sacrifices life demands of him.
Have you read any of these novels? Which is your favorite? Have any you would add to the list? Let us know in the comments!
Article Resources
Personal Teaching Experience and Novel Collection