6 Ideas Parents Can Use at Home For Summer Reading Encouragement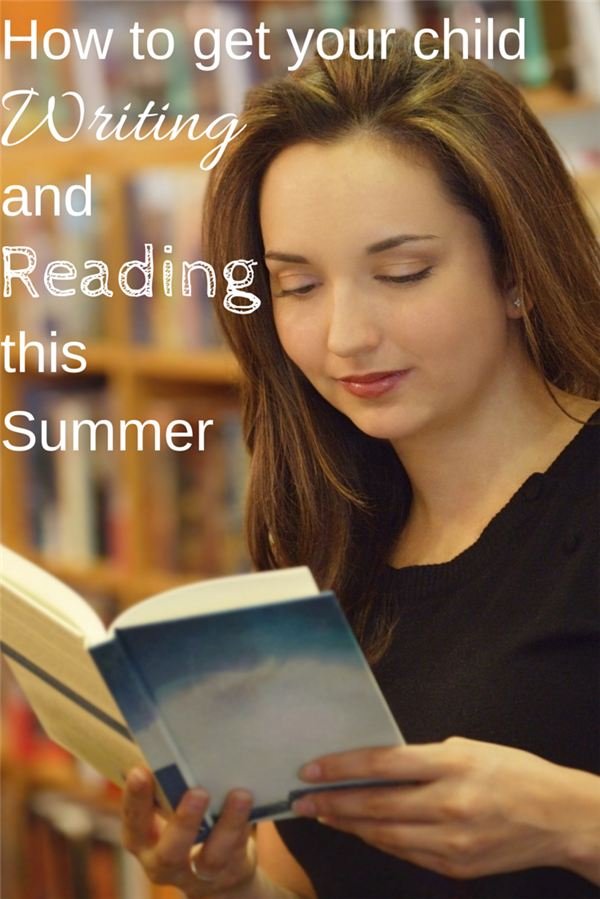 Encourage Your Child to Tutor Younger Siblings and/or Neighbors
One great way to have your child use their writing and reading skills without knowing is to teach. Encouraging your child to work with younger children on their reading and writing skills. They can read with them or to them depending on the age, record a book on tape, show them how to write a story, or whatever else the child needs help with. This will not only help the younger child improve their reading and writing skills, the older child will improve theirs as well. And it is never a bad idea to teach children the value of helping others.
Siblings could also pair up to write a story together, improving their writing, reading and teamwork skills.
Research Your Family Tree
Hot summer days or dreaded thunder storms create the perfect opportunity for some inside work. This might be the time for your child to learn about their family's history. The research involved will help your child with critical reading skills and recording it will build their writing abilities. Don't expect your child to jump right in at your suggestion, though. You'll have to sell this to your child and get involved yourself. Once you get started, however, their interest (as well as yours) will probably grow. Adding visuals to a family tree also makes it more entising.
Give Them a Nice Place to Read and Write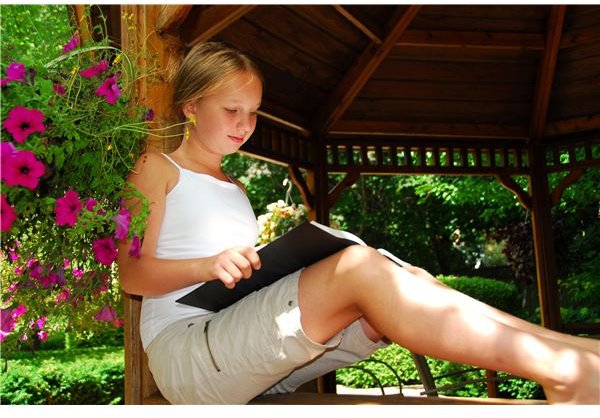 Find a quiet corner of the house and designate it as your home's official reading nook. You could put bean bag chairs, a couch, recliner, and/or any other furnishings you think your child would like. Be sure to provide plenty of good lighting. You could add a bookshelf and baskets of books, magazines, and writing pads and utensils as well. The more your child reads and writes, the more he will improve his reading and writing skills.
Once you've set up your space, designate a specific time each day or a number of days a week to quiet time where your child goes to their space.
Family Book Club
Create a family book club. Be careful to make it as unlike school as possible. Pick a book that your child will find interesting or allow them to choose the book. Ideally, you would choose one together. Serve snacks or go out to dinner on discussion nights. This will not only help to improve your child's reading and writing skills, it will also provide some time for your family to bond with each other.
A different variation of the book club would include the family reading a book together aloud. This allows for the same conversation, along with enhancing your child's reading and speaking ability. This bonding activity allows for a bit more fluidity as the family would read together whenever you all are present.
Books and Movies
If there is a book that has a movie coming out, tell your child you will take them to the movie if they read the book. You may also read the book in one of the two options listed under the family book club section. You may even want to include dinner out and allow them to invite a friend.
Magazines, Graphic Novels, and Comic Books
Don't think that the only way to improve reading and writing skills is by reading novels. If your son or daughter is interested in cars get them a subscription to a car magazine. Graphic novels and comic books are also good for kids to read.
More Ideas
Don't feel like you have to do everything on this list. Pick one or two and start there. Don't get discouraged if your child doesn't go for it, either. You might need to choose a different activity or just give it more time.
If you have any tips to add then please post a comment and share them.
References