Avoiding Summer Learning Loss: Summer Reading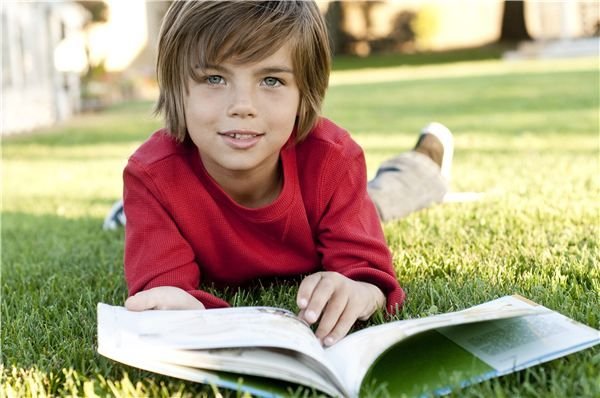 Summer Reading Requirements
My children have not yet had any required summer reading, but I know once they enter high school, the summer homework kicks in. But, does assigning required reading during the summer months really stop the slip of summer learning loss? Sometimes requiring reading backfires. I find with my children that if they can choose their own books, the are more likely to do the reading. The more limited their options, the more likely they are to fight the assignment.
For example, the use the Accelerated Reading program at their school. They have goals for their book levels and their point total at the end of the semester. Since they are limited by their choices, they are not as interested in reading. Once summer arrived, I found them voluntarily spending time reading because they were free to choose any book they wanted. In an ideal situation, when teachers assign required summer reading, students should be given a choice. Even if it is from a list, they can at least feel they have some input in what they read. If you have one specific book in mind, allow students to choose their second book.
How Long Should Students Read?
For younger students, you may want to just give students a log and give them some guidelines for how long they read on a weekly basis. A few guidelines:
Grades 1-3: Twenty minutes a day, 4 days a week
Grades 4-8: Thirty minutes a day, 4-5 days a week
For higher grades, the students will generally have a book or two that is required for summer reading, and it is up to the student to pace themselves.
Book Suggestions
Grade 1
Alexander and the Terrible, Horrible, No Good, Very Bad Day by Judith Viorst
If You Give a Mouse a Cookie by Laura Joffe Numeroff
The True Story of the Three Little Pigs by Jon Scieszka
Quick as a Cricket by Audrey Wood
Grade 2
Jigsaw Jones Series by James Preller
Flat Stanley Series by Jeff Brown
The Great Kapok Tree: A Tale of the Amazon Rain Forest by Lynne Cherry
Magic Tree House Series by Mary Pope Osborne
Stellaluna by Janell Cannon
Grade 3
The BJG by Ronald Dahl
Encyclopedia Brown Series by Donald J. Sobol
Miss Nelson is Missing by Harry Allard
Mr. Popper's Penguins by Richard and Florence Atwater
Tales of a Fourth Grade Nothing by Judy Blume
Grade 4
The Cricket in Times Square by George Selden
The Indian in the Cupboard by Lynne Reid Banks
The Mouse and the Motorcycle by Beverly Cleary
Mrs. Frisby and the Rats of NIMH by Robert O'Brien
Grade 5
Dear Mr. Henshaw by Beverly Cleary
Frindle by Andrew Clements
Holes by Louis Sachar
In the Year of the Boar and Jackie Robinson by Bette Bao Lord
Number the Stars by Lois Lowry
Grade 6
Bridge to Terabithia by Katherine Patterson
The Island by Gary Paulsen
Maniac Magee by Jerry Spinelli
Roll of Thunder Hear My Cry by Mildred D. Taylor
The River by Gary Paulsen
If your school does not subscribe to a testing program such as Accelerated Reader, there are online sources such as Book Adventure where students can take multiple choice quizzes. You can also encourage families to start summer book clubs for students where they can discuss and share the books they read during the summer months. Even if you only ask for a written summary, hopefully the any required summer reading you assign will help students from suffering the dreaded summer learning loss.