Summer Learning Loss: How to Stop Summer Brain Drain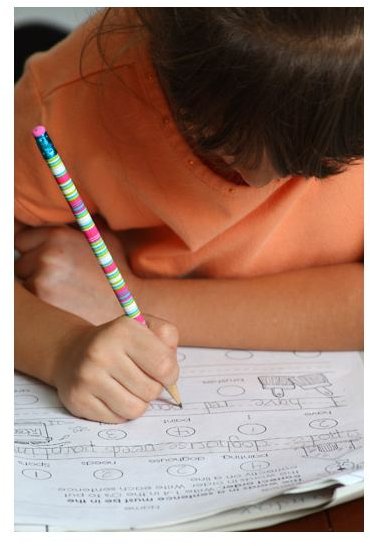 The most significant amount of summer learning loss comes in mathematics, where students can lose 2.6 months of grade level equivalency in math computational skills when they stop regularly using it. Students often score significantly lower on achievement tests taken in the fall compared to the previous end of the school year. Teachers typically spend up to six weeks getting students up to speed when August and September roll around.
Low income students suffer an even more significant loss than their peers. They often do not have access to nutritional meals on a regular basis as they would during school, where they are likely receiving reduced fee or free lunches and breakfasts. This speeds up their learning loss and is determental to their health. Summer vacation can widen the already present gap in reading performance between lower and higher income groups of children. Around 11% of students aged 6-12 are unsupervised during their summer vacation while parents work. Not only is there a lack of learning, but it can also mean dangerous situations for these children.
Preventing Summer Learning Loss in Math
Summer brain drain will affect most students during the course of their vacation, but there are ways to significantly reduce the amount of loss suffered. It is a little more challenging to fit math practice into your summer routine than reading. Before the year finishes, it may be a good idea to find out if there are any specific math skills your child needs to review. Here are some suggestions to work that math practice into your summer schedule:
My son brought home his math workbook at the end of the year and it was filled with incomplete pages. We often take it in the car if we are running errands and he does a page or two, or he takes a break after lunch to knock out a page or two.
If you are planning a trip of any sort, have your children help plan the route on a map. They can calculate the mileage and how much it will cost in gas. If you are going to an amusement park, look up ticket prices and have them find the total cost. Help find an average daily cost for food and other expenses and estimate the total cost of the trip. These are all basic math skills that can be easily reviewed with these steps…an added benefit – they see just how costly things are these days!
If they are reading, help them set a goal of when they want to finish the book. Then do a little division and see how many pages they will need to read each day to accomplish their goal.
Take a calculator with you to the grocery store and let your child tally up the bill as you shop. See how close he is when you check out at the register. Then have your child help prepare the meal by measuring the ingredients needed.
Online math games are a fun way to review concepts. Many board games like Monopoly require a little math to play the game as well.
Preventing Losses in Reading and Other Subjects
Retaining a reading level over the summer is possibly the easiest one to tackle. All your kids need to do is read. The trick is to make it fun. During the school year, students don't have as much flexibility on what books they can read. During the summer, let your child pick what they want to read, even if the material is a bit below their reading level or if it is something they have read before. Now is the time for children to really read for pleasure.
If you or your child are struggling with finding a book or series to read, check with your local librarians. Summer reading clubs at your local library are also an easy and free incentive in getting children to read. Summer is also the perfect time for you and your child to read a book together aloud. Pick out that book you have been wanting to share with your child or grab the one your child has been eyeing that is at a higher reading level. Read the book aloud to one another a chapter or so at a time. This is a great evening or quiet time activity.
Look up some simple science experiments online that you can do over the summer, or look for an age-appropriate show on Animal Planet or the History Channel instead of turning on cartoons, or elsewhere on Bright Hub Education. Watch the show with your kids and then look for other activities that you can do as a family to support what you have learned. Summer learning can be fun.
Carson-Dellosa Publishing puts out a series of workbooks called Summer Bridge Activities. Each book is leveled according to what grade the child is entering. So, the book labeled 4-5 is for students moving from 4th to 5th grade. The activities cover all subject areas and in 15 minutes a day, your child can cover and review basic skills in math, science, social studies, and language arts during their summer vacation.
It's Never too Late
Sometimes summer slips away and before you know it, it's August. Don't fret, it's never too late to start working. Any work you can do with your children to prevent summer learning loss will benefit them when they walk into that classroom on the first day of school. Keep it simple and fun, and you will see the results (as will their new teachers!).