7 Awesome Ideas to Help Keep Your Kids' Brains Active Over Summer Break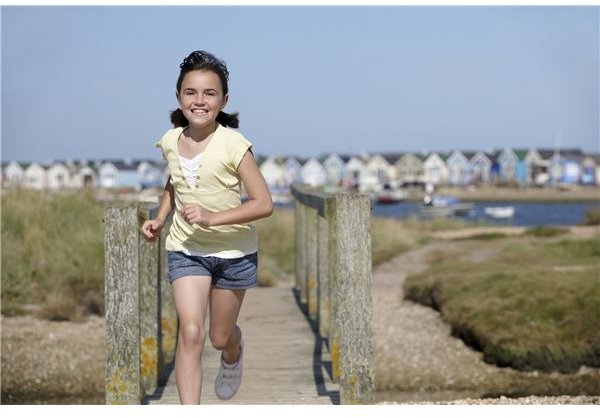 Summer is officially here, and you're scratching your head thinking of ways to keep your kids busy. Bringing worksheets and books home from school doesn't mean your child is going to sit down and do worksheets on a regular basis over summer break.
Let's be realistic and assign activities that will keep both kids bodies and minds active. Here is a list of possible activities you can try that kids may enjoy that will also keep them learning and having fun.
Get Physical
While it is great to have kids play games on their tablets, phones and computers, they also need physical activity. Encourage them to get outside and participate in sports, swimming, baseball and other summer pastimes. There are studies that show these types of activities increase brain activity.
Take Kids to the Library Often
Encouraging regular reading is one of the single most important things you can do to keep kids learning during the summer months. The philosophy followed by the Literacy Lab creators is a good rule of thumb for parents: at times, let kids check out the books they are interested in, rather than something their school recommends. They will enjoy reading more in general and it will foster an interest in the subject areas they like, which may help them with careers and other aspects of their adult lives as well. Supervise this to some degree and encourage them to check out books just slightly above their reading level, which has been shown to increase reading levels in kids faster than reading at their current level.
Online Educational Computer Games
It helps to teach kids with the same methods they like and are accustomed to, so be sure to include educational computer games and apps in your summer activities. Many online games and apps in the Apple store, Amazon and Google Play will satisfy your children's curiosity about technology while also keeping their minds sharp. Search for educational games on Google and you will find a number of options.
Foster an Entrepreneurial Attitude
More and more real entrepreneurs today are under 18. The Mark Zuckerberg came up with the idea for Facebook when he was only 17. Exploring business ventures kids can make real money from is realistic. If you have a family business they can become involved in, great. If not, consider a family yard sale or a fundraiser. Or, come up with a business venture together and let your child come up with as much as possible; kids are really creative and practical. These activities will help kids take an interest in real world finance, organization, and business as well as math.
Enroll Them in Music or Art Lessons
Although an increasing number of schools have cut their Fine Arts budget to save money, this important area of personal growth should be nurtured at every opportunity. For instance, if your child has an interest in a particular instrument such as the piano or guitar, try to find lessons for him. Music exercises the right and left brain, making it an educational and fun activity that can entertain your child during summer and become a lifelong passion.
Get a Job
Advise your older kids (teens) to find a job doing something they enjoy. Many times, teens land summer jobs that have nothing to do with their future goals. Connect with businesses in your child's desired field that might be looking for help during the summer to help her learn about the industry during summer break. (Check out the link in the References section for some ideas.)
Publish a Book
With online publishing, this is much easier than it used to be. Now you can self-publish on such markets as Amazon Kindle and others. Look into a subject area you could co-author a book with your child to see if there is a market for it. You could make money with it or simply offer it free so that more people will read it.
These seven activities are both fun and educational for kids to try during the summer months. The key is to keep kids engaged and learning. It has often been said that the best way to keep kids learning is not to let them know they are learning. If they are having fun with something they love, the learning that can last a lifetime!
References