Find a Great Haunted Book: Five Creepy Reads for Kids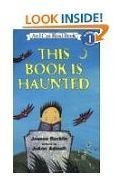 Everyone Loves a Ghost Story!
Haunted books for summer reading: It's a great idea that doesn't have to wait until Halloween, and one that you should definitely endorse. Whether you are a parent looking for some good books to keep your kids reading over the summer or a teacher who needs to give his or her kids some cool ideas, these books have you covered.
The books range from the very basic for early readers, such as This Book is Haunted all the way to books for young adults (including all ages of high school students) such as _Haunted Heartland. Y_ou're sure to find some great haunted summer reading for whomever needs it right here!
This Book is Haunted (Younger children – Grade K-2)
_
This Book is Haunted by Joanne Rocklin and JoAnn Adinolfi is written with younger children in mind. It's actually an I Can Read book. It includes six short stories that are scary, but not too scary so that younger kids will get a thrill without getting a chill. There's a little bit of fun to be had, too. These stories are very age appropriate and your younger kids will absolutely love them for summer reading–or for that time of the year when the air gets crisp and the pumpkins come out.
The Scream of the Haunted Mask (Elementary School – Grade 3-5)
The Goosebumps series needs no introduction. Nearly every kid has heard of the wildly popular series by R.L. Stine. Here, in Goosebumps Horror Land #4, the author shows us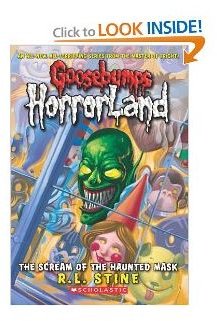 how Carly Beth has just about had it with the Haunted Mask and the Haunted Mask II. There's one disturbing fact–the haunted mask isn't quite done with her! This is one of the scarier books in the series, so only give it to the kids who really like this kind of stuff.
Totally Haunted Kids: True Ghost Stories (Middle Grade Grade 6-8)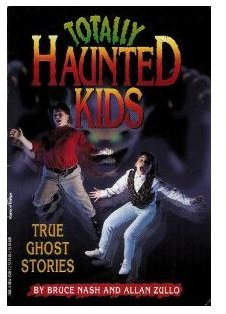 Totally Haunted Kids: True Ghost Stories by Bruce M. Nash and Allan Zullo should appeal to older kids who are looking for some spooky summer reading. Unlike most of the other books in this roundup, Totally Haunted Kids is about real, honest-to-goodness kids and the haunting that happens to them. It takes you through nine tales of the supernatural that are sure to make even the most jaded of kids turn page after page, wanting to know what happens next.
Haunted by Desire (High School – Grades 9-10)
For the kids who just can't seem to get enough romance in their lives, here is a haunted book that covers it all. Haunted By Desire by Constance M. Burge is based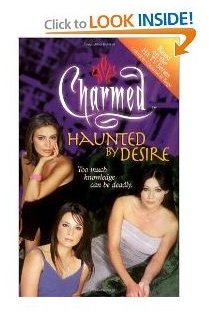 around the TV series Charmed, which was on the small screen a few years ago. Even if your kids don't know what Charmed is, they'll still be charmed by this one. The book follows Phoebe, a teenage witch who decides that she can earn some college credit and spend some time checking out San Francisco at the same time. Unfortunately, she quickly finds herself in a love triangle between her new project partner and his former girlfriend.
Haunted Heartland (High School Grades 11-12)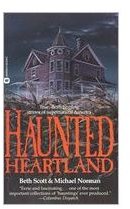 Similar to Totally Haunted Kids, Haunted Heartland by Beth Scott is a collection of true haunting stories and is designed to appeal to older kids. It includes several dozen stories that all take place in the heartland of the good old USA and will make for a great summer reading project. You will also find this great for fall reading time, when Halloween draws near.