Summer High School Reading Lists and Other High School Reading Lists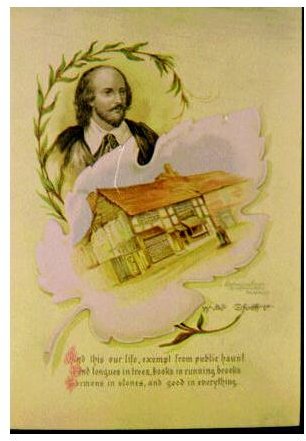 Summer Reading
Let's begin our examination of high school reading lists with this great high school summer reading list:
Catch-22 by Joseph Heller - It's funny. It's literary. It's taught in high schools. Even if it's not taught in yours, you'll enjoy reading it.
The Catcher in the Rye by J.D. Salinger - It's funny. It's literary. There's lots of swearing.
Grapes of Wrath by John Steinbeck - I'm coming clean. Before 10th grade I read zero assigned books. This was the first I read. I loved it. Don't let the enormous number of pages deter you. Remember, you have all summer.
A Separate Peace by John Knowles - Find a separate room and enjoy this John Knowles' classic about a secret crime.
Slaughterhouse Five by Kurt Vonnegut - Anything by Vonnegut makes a good summer read. This along with Cat's Cradle is more likely to be read in school.
The Old Man and the Sea by Ernest Hemingway- Take this to the beach or on a fishing trip. It won't take long to read. Other Hemingway titles that may help you prepare for high school are Farewell to Arms and For Whom the Bell Tolls.
Brave New World by Aldous Huxley - This dystopic novel is often read with 1984 and Fahrenheit 451.
Animal Farm by George Orwell - This symbolic look at the Bolshevik Revolution makes for an easy summer read and is often taught in 9th grade classrooms.
The Killer Angels by Michael Shaara - You're more likely to find this reenactment of the Battle of Gettysburg taught in U.S. History.
The Things They Carried by Tim O'Brien - Although not exactly the happy-go-lucky summer read you were looking for, this account of the Vietnam war is a page turner.
Poems and Plays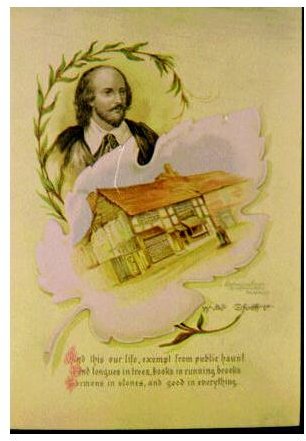 Whether you make this part of your high school summer reading list or part of your preparation for high school reading list is up to you. Here are some poets and playwrights you'll more than likely come across during high school.
1. William Shakespeare - Although I wouldn't expect you to read Shakespeare's plays all by yourself at this point, it would help to be familiar with the world's most famous author. Shakespeare's plays taught in high school include Romeo and Juliet, Julius Caesar, Hamlet, and Macbeth.
2. Arthur Miller - The Crucible is taught in American Literature classes (most commonly Junior year). The play reenacts the Salem Witch Trials of 1620. It is also a commentary on the political witch hunts taking place in the 1950s. Death of a Salesman also appears in some high school English classes and makes its way on high school reading lists.
3. Greek Tragedy - Sophocles' Antigone has become a staple in World Lit classes. It tells the story of a king who forbids the proper burial of his nephew and the curse which soon comes upon him.
4. Robert Frost - Moving on to poetry–oft anthologized poet laureate Robert Frost finds his way into almost every high school English classroom. His more famous poems include "The Road Not Taken," "Fire and Ice," "Stopping by Woods on a Snowy Evening," and "Mending Wall."
5. Emily Dickinson - Unknown during her own life, this New England recluse produced hundreds of poems on nature, love, and death. Her more famous examples include "Hope is a thing with feathers," "Because I could not stop for death," and "She sweeps with many colored brooms."
6. Langston Hughes - The Harlem Renaissance produced great poets and writers, the most famous being Langston Hughes. Other famous writers of the Harlem Renaissance include Paul Laurence Dunbar, James Weldon Johnson, and Zora Neale Hurston.
7. Walt Whitman - "O Captain! My Captain!" Whitman's tribute to Abraham Lincoln is his most commonly taught poem in high school.
8. Edgar Allan Poe - No study of American Literature is complete without a look at "The Raven," "The Bells," or "Annabel Lee."
9. British Romantic Poets - Blake, Coleridge, Wordsworth, Keats, Byron, and Shelley often appear on high school reading lists.
10. William Shakespeare - In addition to plays, Shakespeare wrote sonnets (apparently he got bored when the Globe theater was shut down).
This post is part of the series: Reading Lists
These reading lists will help you prepare for college, high school, summer, or whatever else you need to prepare for.