7 Great Historical Fiction Authors for High School Students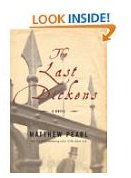 Historical fiction is fiction that takes place among actual events or during a specific time period. A good piece of historical fiction tells a compelling story while making history come alive.
Seven Authors for the History Books
Make the dread of history a thing of the past with these engaging writers of historical fiction.
Matthew Pearl. Pearl makes classic literature interesting, something your English teacher might want to try.
The Last Dickens. The setting is Boston, 1870. News of Charles Dickens' death has arrived. Publisher Daniel Osgood sends his clerk to pick up Dickens' last manuscript. The clerk is found dead and the manuscript is missing.
The Poe Shadow. Any fan of Poe will love Pearl's mystery involving Poe's death.
Charles Dickens. Dickens might be better known for his holiday stories, the most famous being A Christmas Carol. His novels, however, capture the essence of Victorian England and bring to light the squalid conditions for the lower classes brought on by the Industrial Revolution.
A Tale of Two Cities. One of Dickens' most popular novels takes place leading up to and during the French Revolution. The two cities are London and Paris.
Bleak House, David Copperfield, Great Expectations, Hard Times, Oliver Twist. Take your pick. Each of these novels presents 19th-century England as Dickens saw it.
Michael Shaara and Jeff Shaara. The works of this father and son tandem would be better characterized as dramatized non-fiction, although it is technically considered historical fiction.
The Civil War Trilogy. Michael Shaara's Killer Angels dramatizes the Battle of Gettysburg**.** Jeff's _Gods and Generals_ tells all that happened before the Battle of Gettysburg and his _The Last Full Measure_ chronicles all that happens after the Battle of Gettysburg. Although the trilogy is considered fiction, it's based nearly entirely on fact.
Rise to Rebellion. Those interested in the American Revolution will find Jeff Shaara's powerful portrait of the leaders and events that led the American colonies to revolution insightful and entertaining.
Willa Cather. Most tales of the Old West, such as Owen Wister's The Virginian and the numerous dime store novels that shaped the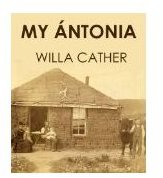 genre, do not give an accurate portrait of the American frontier. Cather's focus on ordinary settlers sheds new light on how the west was settled.
My Antonia. My Antonia chronicles the life of an immigrant woman, not coincidentally named Antonia, through the eyes of a neighbor. Those looking for a frontier story full of bank robberies and shootouts need not look here. Those looking for an authentic retelling of an ordinary pioneer have found the right book.
O Pioneers. The Pioneers in this novel are Swedish immigrants who establish their home in Nebraska near the turn of the 20th century. The story's protagonist, who inherits the family farm, strives to make it profitable while most immigrant families are giving up.
F. Scott Fitzgerald. No author captures the essence of the Roaring Twenties and the Jazz Age like Fitzgerald.
The Great Gatsby - Fitzgerald's most critically acclaimed and most famous novel takes place in New York and centers around the larger-than-life Jay Gatsby, whose rise to wealth embodies everything Fitzgerald found fascinating, yet abhorrent, in 1920s society.
"Bernice Bobs Her Hair" - This short story appears in Fitzgerald's short story collection Flappers and Philosophers. Bernice is coached by her sister on how to become more attractive to men. Her advice gives insight on what was attractive during this time period and shows that some things never change.
John Steinbeck. There's a good chance you will come across or have already come across a John Steinbeck novel in your high school English class. His two most famous novels take place during the Great Depression.
Of Mice and Men - Lennie and George go from ranch to ranch during the Great Depression, attempting to scrape up enough money to buy their own farm. The novel's themes focus on the difficulty of achieving the American Dream, the importance of friendship, and societal inequalities.
The Grapes of Wrath - The Dust Bowl forced the migration of thousands of farmers from Oklahoma and neighboring states during the Great Depression. Steinbeck's novel follows the fictional Joad family as they make their way from Oklahoma to California.
Khaled Hosseini. Hosseini was born in Afghanistan in 1965, moved to England in 1976, and was granted political asylum and moved to the United States in 1980.
The Kite Runner. Set in Afghanistan, The Kite Runner narrates a friendship torn apart by bullies and a nation torn apart by the Soviet invasion of Afghanistan and the rise of the Taliban soon after.
A Thousand Splendid Suns. Hosseini's second novel shares a similar setting and similar themes with Khaled's first novel.
This list of seven authors is by no means a comprehensive list of qualified historical fiction writers. These authors have, however, produced enough historically accurate novels and stories to get you started on your historical fiction reading quest.
References
This post is part of the series: Reading Lists
These reading lists will help you prepare for college, high school, summer, or whatever else you need to prepare for.