The Kite Runner Lesson Plans to Connect the English and History Classrooms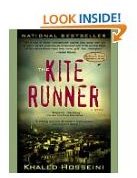 The Inspiration Behind the Unit
I love Khalid Hosseini's The Kite Runner because it reminds me why I love teaching: It stimulates the flow of ideas. When I deconstruct a novel with my students I am amazed at how different each lesson
can be based on the students within that particular class.
Readers can interpret novels in so many ways; a literature classroom should never be boring. Fast-forward to the twenty-first century. In this age of technology, we have come to expect, even demand, instant gratification. This can be detrimental to any classroom if we teachers aren't careful. For example, I recently assigned study guide questions for a novel my students were reading in class. Several of the questions began, "What do you think about…" or "Why do you think that….." After reading the chapter aloud in class I told students to get busy on their study guide questions. Several blank faces stared back at me. After a period of time I decided to go over the questions.
My students said they weren't sure of the answers and wanted me to just give them the answers. I wanted to bang my head against the wall in frustration. I asked them how I could give them the answers to questions asking what they thought about what we read. I decided to shake things up a bit, and I put aside the old classics in an attempt to wake my students up.
The Kite Runner inspired me when I first read it several years ago. Because of donations I received via Donors Choose, I was able to purchase a classroom set of the novel and am currently teaching it for the first time.
Finding Historical and Social Connections
The Kite Runner is a wonderful historical novel. First published in 2003, the novel is an intimate look at Afghanistan before it became the war-ravaged country it now is.The novel spans the past forty years as the protagonist watches the destruction of the country he once loved. Students can relate to the protagonist in many ways as readers become entranced with the story that is about so much more than geography and politics.
To introduce The Kite Runner, I began with a Webquest. The Center for Learning has a great curriculum guide for The Kite Runner that I use to supplement some of the lessons I create.
I gave students a handout that listed political events spanning the last 250 years in Afghanistan and then asked them to research these events online so that they could see for themselves the volatile history of Afghanistan.
The U.S. Department of State website is one of many websites that offer a multitude of information regarding Afghanistan history. See also other articles right here on Bright Hub for helpful resources on teaching about Afghanistan.
The next day we discussed their findings and then I presented them with an overview of various types of propaganda. I handed out two different news articles regarding the current situation in Afghanistan and the debate over continued U.S. involvement with Afghanistan. I asked students to underline or highlight any loaded language they noticed as we read each article. This led to a great class discussion about objectivity and the news.
Peter Jenning once said, "Whoever controls the media, controls reality." We discussed that quote and students discussed whether they agreed or disagreed with Jenning's statement. I then told the students to spend the next week looking for any type of media that contains propaganda regarding Afghanistan. I asked them to bring in examples from both sides for classroom discussion. The main point here is to get them thinking and asking questions so they begin reading the novel with an open mind. This lesson helped my students become more receptive to the other cultures that permeate the book.
This post is part of the series: The Kite Runner: A Curriculum Unit
This series focuses on The Kite Runner by Khaled Hosseini as a curriculum unit and as a tool to promote independent thinking. This curriculum unit will include study guide questions as well as project ideas and lesson plans for the novel.