Hamilton! Research Lesson Plan: Teach Skills using Song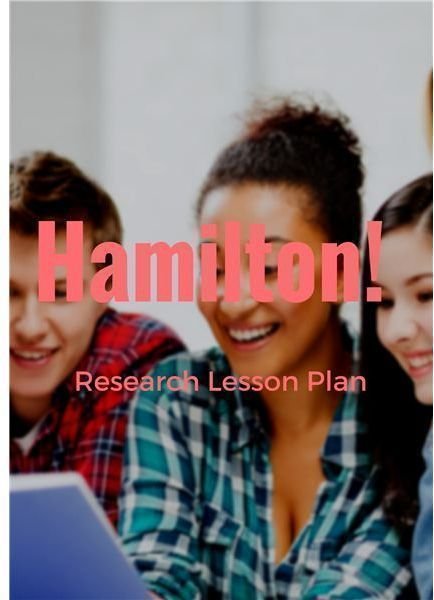 Hamilton Research Lesson Plan
When teaching students how to research history, the challenge is often for them to find the quotes from a primary source in order to back up the argument in their paper. An interesting and innovative way to teach this skill, for both History and English teachers, is to take baby steps when assigning a research paper and to walk students through the process a step at a time. Before that can even begin however, students need to first be able to identify how to correctly pull quotes from a source and use them as supporting evidence.
Using the History and Hamilton notes page and worksheet, both of which can be downloaded here, have students listen to the tracks from the Finale of Act One to the second Cabinet Battle in Act Two. Every historical event that is summarized on the worksheet is mentioned at least once in one or more of these songs being played.
After playing the tracks through once or twice, have students pair up and look up the lyrics online. Using the notes page as reference, they should then, complete the worksheet, correctly listing the line from the song, which summarizes the historical event listed on the notes page.
Although they are not yet writing a research paper, they are gaining the skill of finding supporting evidence in a document and using a quote correctly. Even if they never write a paper about Alexander Hamilton, this exercise is excellent practice for future papers to come!
Downloads
History and Hamilton Song Lyrics Worksheet