A Guide to Keeping Preschoolers Healthy: Preschool Health Activities, Lessons and Themes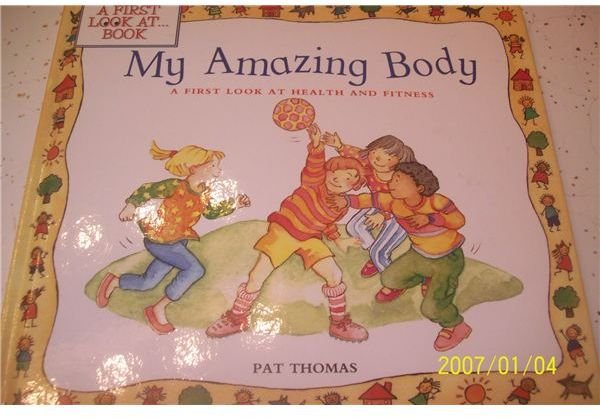 Preschool Health Activities  With child obesity rates and juvenile diabetes continually rising it is more important than ever to keep preschoolers healthy with health themes, lessons and activities. Teachers and parents can provide education on the importance of eating healthy, exercising, maintaining proper hygiene, controlling emotions and taking care of the teeth. In addition, educators and caregivers should make kids aware of the dangers of unhealthy behaviors such as smoking, drugs and alcohol. This article will give you a wealth of links to preschool health activities and lesson plans for your young students.
Dental Health Lessons and Crafts
Teaching young children proper dental hygiene is crucial to promote lifelong dental health habits. It is normal for some children to be reluctant to brush their teeth. Early educators can take the chore out of brushing and make it fun by providing electric or musical toothbrushes at school and planning exciting lessons, activities and songs that encourage healthy dental hygiene routines. [caption id="attachment_131058" align="aligncenter" width="640"]
Brushing teeth is a healthy habit[/caption] Bright Hub Education experts have put together some interactive, engaging dental health activities that children will really sink their teeth into. Use a hard-boiled egg to demonstrate how brushing removes stains from our teeth, write a letter to the tooth fairy, sing songs and create beautiful artwork with a toothbrush to keep children's smile white and beautiful with these terrific lessons.
Keep Those Germs Away
Educating children on the importance of proper hygiene to prevent germs and infections from attacking the body will reduce the number of sick children in your classroom this flu season. Teaching students the relationship between germs and illness is vital for kids to understand why bathing and washing their hands are important factors to staying healthy. "Go away ugly, nasty, germs and don't come back!" is what the preschoolers in your classroom will be saying after reading books about germs and watching bacteria grow on a potato. Teachers can also find cute songs and finger-plays below that reinforce proper hygiene, hand washing techniques and even how to make soap that will keep your classroom clean and germ free.
Healthy Eating Activities, Games and Crafts
Eating a balanced diet and nutritional foods is an essential part of maintaining a healthy lifestyle. Poor diet can lead to obesity and chronic diseases such as diabetes and heart disease. Children need to be taught healthy eating habits at an early age so in the future they will continue make good food choices on their own and live a long healthy life. [caption id="attachment_131056" align="alignnone" width="640"]
Fruits and vegetables are an important part of our diet[/caption] Playing restaurant, making a healthy food collage and the shrunken watermelon experiment are just a glimpse of activities to help teach your preschoolers the importance of eating right and staying hydrated. In addition kids will love tossing bean bags, running races, making puzzles and creating crafts associated with nutritious, delicious food with these fun preschool health activities.
The Body and Mind: Physical and Emotional Health
Understanding the body and how it works is an important part of health education. Preschoolers will learn about their body and how to keep it fit and healthy by getting plenty of exercise while participating in these physical fitness activities and lessons. Emotional health is just as important as physical health. Preschool is the perfect time to teach children about feelings and how to exhibit self-control. Students who are taught to control their emotions are more likely to get along with peers and submit to authority. These health activities for preschoolers include lessons, songs and activities on feelings and emotions. Creating a pumpkin feeling book, playing charades, and calming exercises are just a few of the activities listed below that will raise preschoolers self-esteem, help them identify and control emotions and get along with their peers. In addition we have fun games and activities to keep kids moving.
Doctor, Ambulance and First Aid Activities
Unfortunately no matter how we try to protect our children there will come a time when they will fall or injure themselves and need medical attention. Accidents are just a part of growing up. However, educators can prepare children for these times by teaching them what to do if they have an accident and what to do in case of an emergency. Look below for ideas and lessons on first aid, going to the hospital, ambulance songs and how to dial 911. Many times young children are afraid to go to the doctor or dentist. Alleviate your child's fear of doctors with these fun, interactive poems, games and activities. Reading great books and playing doctor are a few activities kids will love.
Our goal here at Bright Hub Education is to keep preschoolers healthy with health themes, lessons and activities. We hope your preschoolers will enjoy them. For several more creative health ideas check out the link below and leave us a comment, we would love to hear from you.
Brushing Teeth - Image by confidentdentalcare from Pixabay Fruits and Vegetables - Image by Deborah Breen Whiting from Pixabay