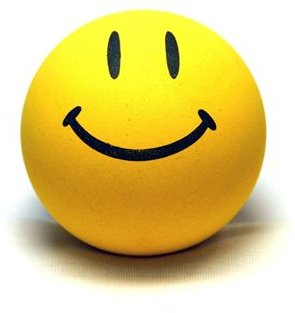 Children are often taught about emotions in terms of opposites: good and bad, happy and sad, safe and fearful. This is the beginning to learning about feelings. Children need to understand that all feelings are okay, but not always acceptable how people express them. By inviting children to describe their feelings and put them into words, we are helping preschoolers to understand their feelings better and express them in a natural and proper way. Try to get the children to express themselves in words other than " good or bad." Examples to use would be "I feel excited" or words like important, angry, afraid, jealous, disappointed, and brave. Use this premise to present a feelings theme. Preschool children will enjoy and learn from these fun activities.
Play Feelings Charades
Begin this game with the teacher acting out a feeling like being happy, scared, angry, proud, shy, surprised, and so on. Make sure to use body language as well as facial expressions. This game should delight the class and even cause some giggles. Have the children try to guess the name of the feeling you are trying to express. The child who guesses correctly will now have a turn to act out his/her choice of emotions. Make sure everyone has a turn.
Ask the children the following questions after playing this game:
When do you feel ______?
Show me (without using words) what you do when you are feeling _______?
What feeling is the easiest to tell someone about? Hardest?
Music has Feelings
Play some music in the classroom that has varying tempos and moods. Think about classical, country, hip-hop, blues, rock, etc. Tell the children to draw on their paper according to how the music makes them feel. Invite the students to talk about the feelings and emotions that went into their drawings.
Use Dough to Vent Aggression
When a child is having a rough day and feeling frustrated, run to the play dough. It's a wonderful material to vent feelings. Give the child some dough and let him pound and knead it.
Another variation is to make cookie dough and invite all the children to put their emotions into kneading and working the dough. With this recipe, the more you work it the better the cookies will be. Use 3-cups of oatmeal, 1 1/4 cups brown sugar, 1 1/2 cups flour, 1 1/2 cups butter, and 1 1/2 teaspoons of baking powder. Let the children work this dough with clean hands and then roll it into small balls. Bake on a cookie sheet at 350 degrees for 10-12 minutes until lightly brown. Turn a frown upside down and smile while eating these yummy treats.
Use Books to Express Feelings
When a child sees that there is a book written about a character in a similar situation, the child will feel that she is not alone and that others share the same feelings and problems and have learned ways to cope. Here are a couple books to read:
Alexander and the Terrible, Horrible, No Good, Very Bad Day by Judith Viorst. After reading this book, talk about days that you have had that was like Alexander's. Invite the children to draw pictures of something "terrible, horrible, no good, very bad" that happened to them. Ask the children about their pictures and dictate their answers on the page.
There's a Nightmare in my Closet by Mercer Mayer. Many people have nightmares, both adults and children. Have the children discuss a nightmare and how it was resolved. Emphasize that nightmares are dreamed up by our imaginations and not really true.
Guess How Much I Love You by Sam McBrattney. After reading this book, give the children paper with the words "I love you as much as" at the top. Let them draw a picture of someone they love. Next, provide old magazines, safety scissors, and glue. Invite the children to glue pictures of "favorite things" around the picture they drew to show how much they love the person. For example, "I love you as much as the sun, or my favorite candy, or a puppy dog.
These are only a few ideas for reinforcing a feelings theme. Preschool children are of age to explore feelings, try to understand them, realize that everyone has them, and resolve the undesirable ones.
Photo credit: ppdigital https://www.morguefile.com/archive/display/57435