Yummy Fun! 14 Food & Nutrition Lesson Plans for Preschoolers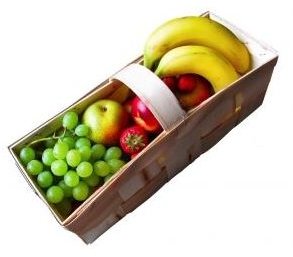 Preschoolers are very eager to learn. When it comes to eating snacks preschoolers are the first ones to run to the table. The trick to getting your students to learn to eat healthy foods is to engage them in fun activities.
Introducing healthy habits at a young age will only make for healthier choices in the future. Teach your students to eat the colors of the rainbow every day. Learn how to incorporate math, language arts, science, history and more while teaching about the food groups.
Preschool Games to Teach Nutrition Information
Preschoolers are at the perfect age to learn about the importance of nutrition. Learn about fun games that will enhance any nutrition lesson or unit. Games include creating a balanced diet, a guessing game about food and food group sorting.
Nutrition Fun and Healthy Snacks for Preschoolers
With all the fast food restaurants and processed packaged foods it's hard to know what is even healthy to eat anymore. Learn about fun activities that will help you teach your preschoolers to make healthy choices and discover a healthy recipe to make.
MyPyramid Fun and Games for Kids
Are you looking for ways to teach your preschoolers about MyPyramid? Discover the new version of the food pyramid and use these exciting games and activities in your classroom to create an environment that is sure to get your students eager to make the right healthy choices.
Teach Your Preschool Children Health Activities and Habits
Are you looking for some activities that will help your preschooler become more aware of what they eat and drink? Learn about healthy habits through books and activities that your preschoolers will benefit from. Teach your students a healthy routine they will carry on for life.
A Guide to Activities for Preschool Children about Nutrition
It's important to set a good example for preschoolers when making choices on healthy foods. Learn about activities and tips that will help you teach your students to eat right. Good nutrition is the foundation for a healthy lifestyle so help your young ones make the right choice.
Your Preschoolers Will Eat Up These Preschool Food Crafts
Try out these fun, fruit themed nutrition lesson plans to help you teach your preschoolers the importance of eating healthy. Learn how to make a fruit mobile, a fruit ornament, and a fruit salad. All of these crafts will be sure to get your students excited to eat healthy.
Fun with Preschool Cooking: Tropical Fruit Salad Lesson Plans
There is nothing better than to be able to eat your project when you are in school. Learn how to work together to create a tropical fruit salad that will have your students wanting more. Discover extra teacher tips that will help you teach your students to eat healthy.
Great Recipes for the Preschool Classroom
Are you looking for non-cooking nutritious recipes for your preschool students? Look no further, learn about easy, delicious recipes that you can easily put together with your students. Ideas include a melon cup and summer delight.
Healthy Food Bulletin Board Ideas for Preschool Teachers
Discover two fun activities about nutrition that will double as a bulletin board and learning center. Your preschoolers will love making food collages and creating an interactive bulletin board that focuses on nutritious foods.
Healthy Food Crafts for Early Childhood Students
Learn how to promote good eating habits by having your preschoolers create fun crafts. Discover three art projects that will help your students become aware of their eating habits and help open up discussion at home to eat healthy.
What's for Breakfast? A Lesson on Nutritious Foods
Learn how to talk to your students about which foods are healthy for breakfast time. Whether they eat at home or at school, they need to learn how to make healthy choices. Discover games, activities and books that will help you teach this important lesson.
Preschool Zoo Theme Cooking Activities
Get creative and learn how to make edible items that your preschoolers will love. Discover how to create zoo themed nutritious snacks that you can make with your students. These unique ideas will have your students working together and practicing important skills while learning about healthy snacks.
Ideas for Creative Snacks for Preschool
Providing healthy snacks in-between meals is an important part in a child's diet. Learn how to create fun, healthy snacks that your preschool class will enjoy. Snack time will never be the same once you discover bread painting and cereal necklaces.
Preschool Theme Healthy Body: Health and Nutrition Lesson Plan
Discover a five-day lesson plan that will teach your students how to eat healthy. Students will gain information about the essentials of how to make good food choices and how to maintain a healthy lifestyle through activities and crafts.
All of these food and nutrition lesson plans and activities would enhance any nutrition or food unit. Have a comment or suggestion you would like to share? Please feel free to comment in the section below. We would love to hear from you.
References