Preschool Christmas Activities & Lesson Plans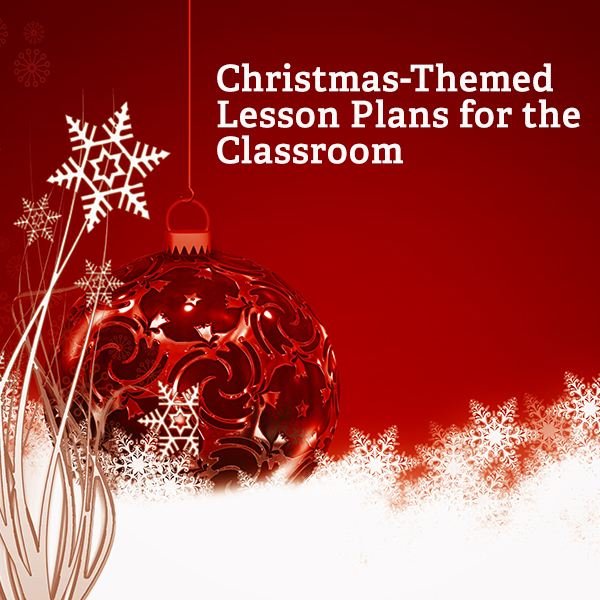 [caption id="attachment_130075" align="aligncenter" width="640"]
Learn while celebrating the season![/caption]
Let's face it - as a preschool teacher, it is often difficult to capture the attention of children. This is especially true during the Christmas holiday! It's hard to compete with visions of sugar plums. Instead of fighting for your students' attention at Christmas time, why not find ways to incorporate the signs of the season with Christmas-themed activities and lesson plans? It's easier than you think - especially with the help of Bright Hub Education! Feel free to bookmark this page so that you can return to it for frequent reference.
Preschool Christmas Activities
For young children, Christmas is a magical time of the year. You can add to the excitement by working together to create gifts for the children to offer to their family and friends. You can even create Christmas decorations for home and school. It's a good idea to teach children that it's just as much fun–if not more–to give than to receive. It also helps them develop a sense of responsibility for their classroom or household when their decorations are utilized. The projects below will get your young students creating holiday cards. They can make gifts for family members. Singing The 12 Days of Christmas is always plenty of fun, and here we have a craft to go along with the song. Let them make Christmas-themed gift wrap using any kind of paper with pine boughs or cookie cutters plus some paint. The egg-carton angels are fun and easy, and they make really cute decorations. Each of the projects offered here are geared for the preschool classroom, but they could easily be adapted for use with older or even younger students. You can even get your kids cooking!
Lesson Plans
Beyond arts and crafts projects, the Christmas holiday can become a part of your everyday learning. As you will see in the lessons offered below, your regular curriculum can be offered with a Christmas-time twist by simply changing the focus and incorporating holiday symbols, settings or familiar scenarios. Great Christmas crafts and activities can certainly help with fine motor skills, math, language arts, and other learning activities.
Multicultural Activities
Learning about the traditions of other cultures is essential in today's global classroom, and your students are sure to find the similarities and differences between groups around the world fascinating. What better way to draw all of your students in than to offer lessons on multiculturalism over the holiday season? Teach your students not only about Christmas but also about Kwanzaa and Chanukah, plus a few other holidays. Here are a few articles to get you started:
Music and Movement
Part of those traditions, for many cultures, is the use of music, dance and other movement during the Christmas season. With the help of the articles offered below, specialists and classroom teachers alike can offer their students similar experiences. In addition to the ideas given in the articles below, why not ask each child what songs and customs are practiced in his or her home? You can even make a booklet of classroom customs and send it home with the students.
Enlist a Helper
Y [caption id="attachment_130075" align="aligncenter" width="640"]
Learn while having fun![/caption] ou can begin with Christmas activities from the day your students return from their Thanksgiving break. The days will seem long to them, so keep them occupied! You may find it helpful to have an extra set of hands or two around when implementing these activities. Keep in mind that this is a great way to encourage parents, grandparents, community volunteers, classroom buddies, teaching specialists, support staff and even school administration to get involved in your classroom. People are more willing to help out at this time of the year, and teachers really do deserve some help at a busy time like this. By asking them to share their time and talents, you can foster community relations, teach cooperation, and work to spread the spirit of Christmas on to others!
References
The resources offered in this guide are based on the author's extensive experience as a classroom teacher. Ms. Wistrom has also authored a variety of articles about holiday-themed activities for the classroom right here on Bright Hub Education.