Kwanzaa Activities for Kids in Preschool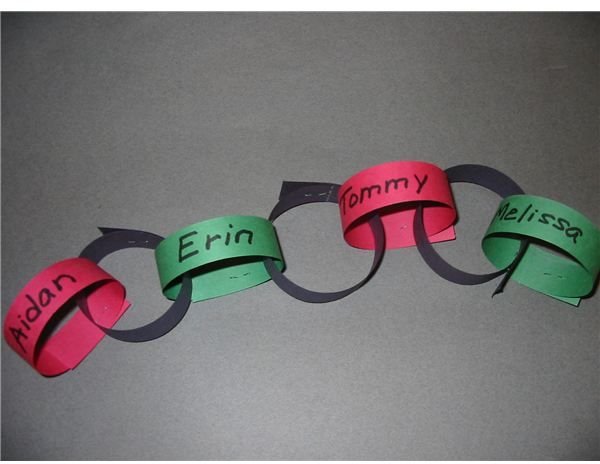 Kwanzaa, which means fresh fruits, commemorates traditional African harvest festivals. In the United States, African Americans conduct celebrations that include the following symbols of togetherness: lighting candles called mishumaas and drinking from a unity cup called the kikombe at the final feast. Today the celebrations include daily parties with gifts. These gifts are usually homegrown or homemade. The festivities conclude on New Year's day. The seven principals of Kwanzaa are unity, self-determination, working together, cooperative economics, purpose, creativity, and faith.
Below are some activities that are easy to do and emphasizes some of the traditional symbols of this holiday.
Kwanzaa Fruit Kabobs
Since Kwanzaa means fresh fruits, this is the perfect time for children to make fruit kabobs with fruits of the season. Provide bananas, apples, oranges, and pineapple slices for the children to cut into small pieces using a plastic knife. Place each fruit on a plate. Since kabob sticks can be dangerous in the hands of young children, I suggest using plastic drinking straws or beverage stirrers to thread on the fruit. Each child can make a kabob for their snack.
The Colors of Kwanzaa
To reinforce the colors of Kwanzaa (red, green, and black) make a Kwanzaa flag. Give each child a sheet of black construction paper. Then, instruct them to cut two pieces of red and green paper. Glue these onto the black paper, red on top and green on the bottom, leaving a black space in the middle. Making this traditional flag allows the children to use their Kumbaa (creativity) which is one of the principals of this celebration.
Emphasize the concept of unity (another principal of Kwanzaa) by having the children make chains in Kwanzaa colors. Cut strips of construction paper in red, green and black. Provide a marker and have each child write their name on a strip. As you make circles and link the chain together it shows that the children are united in friendship. Decorate the room with this Kwanzaa chain.
Kwanzaa Candles and Song
During Kwanzaa, a kinara (candle holder) holds seven candles. There are three green, three red, and one black candle in the center. Children can make candles from cardboard toilet paper tubes. Invite them to paint the tubes with tempera poster paints. When dried, tape the rolls together. Add yellow or orange tissue paper stuffed inside the top of each tube to represent the flame. This set of candles can be placed on a table or attached to a bulletin board.
Together sing this song to the tune of "Twinkle, Twinkle Little Star."
Seven little candles in a row,
Waiting to join the holiday glow.
We will light them one by one,
Until all seven have joined the fun.
Seven little candles burning bright
Filling the world with holiday light.
(Author Unknown)
It's important to present multicultural themes in your classroom so each child can celebrate their holiday. Use these Kwanzaa activities as part of your celebrating during the month of December.
Photo courtesy of Tania Cowling, all rights reserved