Police Activities for Kids: A Police Officer Lesson Plan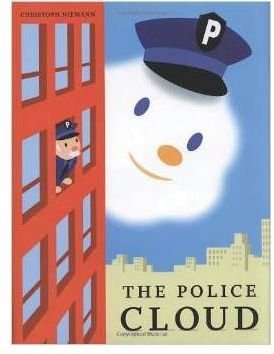 The Police Officer
1. Meet the Police
**
Speak to children about what a police officer is and what he or she does. Teach the students about how police help the community and fight crime. Make sure to teach the children that police officers are good and that children should not be afraid of them. Make sure to reintroduce 9-1-1 and speak about safety and strangers. First-School.ws offers some free downloads and great free stuff related to teaching children about police officers!
2. Read a Book
The Police Cloud by Christoph Niemann

A Day at the Police Station by Huck Scarry

Big Mike's Police Car by Leslie Mcguire and Joe Mathieu

I Want to Be a Police Officer by Dan Liebman

My Police Car by Dina Anastasio and Luana Rinaldo
3. Coloring
Have children color a picture of the letter P and teach the child that 'police officer' starts with the letter P. A worksheet can be found below.
4. Crafts
Print out police badges for the children. This download offers both police and EMT badges; print out the badges then allow them to

color them. Print them on cardstock and help the children cut out their creation.
5. Fun With Shapes and Colors
Have children learn about shapes and colors with the worksheets to the right.
6. Fun With Fingerprints!
Teach the children that no two fingerprints are alike…not even siblings, twins, mother & daughter, etc. Have children learn about fingerprints. The link includes an FBI fingerprint chart to print out so that the children can create their own fingerprints.
7. Song Time, Finger Play & Dramatic Play

Great site with finger play activities for not only police officer but firefighter, postal worker & health professionals.
8. Making a Book
Finish up the lesson by having the children look through magazines to find anything police officer/safety related. Allow them to cut and paste these pictures onto a police officer pictures page. By the end of the unit the children will have various collages of community helpers/workers that they can make into a book.
This post is part of the series: Community Helpers Lesson Plans: Units of Study for Labor Day
These series of lessons involve teaching students about Community Helpers such as Teachers, Doctors, Pilots, and Bakers! Plenty of educational material provided for free including alphabet worksheets, math worksheets, crafts, and recipe ideas!