A Guide to Christian Homeschool Curriculum, Choices, and Resources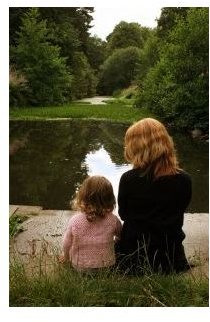 Christian Homeschool Curriculum Reviews
Not all Christian home school curriculum is created equal, and while it may be based on a Christian worldview, it may also be based on a particular value standard of a segment of the religious community or a belief system. One way to find out more in-depth information about the wide variety of choices in the market is to read reviews by others who have used the curriculum.
When you check the reviews on these curricula, you will get a bird's-eye point of view of the pros and cons from individuals who have rigorously reviewed them. You can benefit from their experiences and learn from their mistakes. Whether you are pricing Christian curricula or secular curricula for home school, the fact is that these materials are expensive and you want to make sure you get the most for your money. In the articles below, we'll give you solid facts about these companies and their programs to help you make the best choice for your children and your home schooling style.
A Beka Curriculum Options
With almost 40 years of experience and exposure in the homeschool marketplace, A Beka curriculum is a popular choice with many home educators and private Christian schools. The structure of the programs closely mirrors the structure found in most public schools and is based on spaced repetition, workbooks and drills.
A nice feature of the A Beka program is the DVD program. These DVDs feature an accredited teacher in a class, and the homeschooled child is engaged interactively so that he or she feels like a part of the group. The DVDs add an interactive, visual component to the lessons that engage more of a child's senses and provides a greater learning experience than simply working with textbooks and workbooks.
In addition, for the homeschool educator who feels somewhat intimidated by assuming the role of teacher, it is a wonderful training tool and resource. The main drawback to the A Beka program is it is one of the pricier curriculums, but most home educators would agree that the value of the program exceeds the expense.
Helpful Resources for Finding Christian Curricula
While it seems like the availability of high technology tools like the Internet would have made searching for things like Christian curricula much easier, in my opinion, it has made them a little harder. I say this because the depth and breadth of what is available is almost mind-boggling, and it can be easy to get overwhelmed.
That's where the following articles can come to your rescue. You will discover the best places to find such curriculum and even advice on how to decide what type of curriculum you want to follow. We have also included information on specific kinds of curricula—like preschool or history ones—to help you quickly narrow the field of choices and zoom in on what you need. From preschool to high school, you will find the information you need with a few clicks of your mouse, and you can move on to things that interest you more such as spending quality time with that special child or children.
Christian Books and Curriculum Extension Resources
Whether you are just beginning your home education journey or you are a seasoned homeschooler, you've probably learned along the way that any curriculum will need to be supported with other books and resources.
As a home educator myself, I have found the Rod and Staff books to be superior in subject matter, readability and reader appeal, but that doesn't mean that these other resources are not just as good. In fact, as I was reading these articles for myself, I found myself wishing I had known about some of these wonderful resources in the past!
In the articles below, you will find lots of options for extending and enhancing your child's homeschool experience:
Teaching Tips
To round out our collection, here are teaching tips and tricks from homeschooling experts to help make your homeschooling journey a little smoother. Whether you are looking for some creative inspiration or just want to compare notes with others who are on a similar pilgrimage, you'll find lots of ideas and techniques:
Share Your Thoughts!
We love hearing from our readers to find out how helpful our resources were and where we need to make some tweaks. Be sure to leave us a note in the comments section with your feedback.
References