A Review of the Christian Light Education Homeschool Curriculum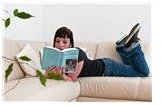 Whether you are a homeschool educator, involved parent, or a traditional classroom teacher, have you ever considered the following:
"Do you want to foster a strong identity with Christian beliefs while imbibing the necessary elements for a solid education?"
If so, this review of Christian Light homeschool curriculum may help you answer that question, as well as provide you with a curriculum resource. Here we examine the grades covered, methodologies, pros and cons, and what religious beliefs are reflected in these materials.
Meet the Publisher
Christian Light Education (CLE) is a division of Christian Light Publications (CLP.) Here's some key information about the company behind the curriculum: CLP was founded in 1969 as a 501 (c) (3) non-profit organization. The company organization consists of a nine-member board, and a 15-member advisory board that represents different church groups.
The homeschool materials reflect the framework of the conservative Mennonite lifestyle and beliefs, according to their website. The curriculum, teacher materials, and resources "adhere to Biblical fundamentals."
Curriculum samples are available for teacher guides, diagnostic tests, and selected subjects. Individuals can order online, or call the toll-free number, and pay with a major credit card or Paypal, and the curriculum can be used in the United States or Canada. According to their customer service personnel at the time of this writing, items were in-stock and would ship within one to two business days.
Now, let's look at the specific academic and elective courses offered by CLP.
Elementary and High School Subjects
The following core academic subjects are available for elementary-level students: reading, Bible, language arts and vocabulary, math, science, and social studies.
Choose from the following elementary electives to supplement other parts of your curriculum: art, Bible, music, penmanship, Spanish, vocabulary, state studies (choose a state), and map skills.
High School Electives
Christian Light offers a wide variety of topics and subjects for elective courses to enrich curricula such as: accounting, agri-science and horticulture, auto fundamentals, carpentry, Christian ethics, computer, Greek, home economics, and home repair and maintenance. A complete list of curriculum offerings can be found on the CLE website.
Customer Support and Resource Materials
When you purchase curriculum products from CLP, you also receive excellent customer service and support. What kind of support can you expect? Teacher training, workshops, recording keeping help, and general or curriculum support are just a few of the ways CLP supports their clients. Scope and sequence for elementary and high school curriculum planning are available, so you can be sure your program meets your state standards.
What's the Cost?
A year-long Bible study for grade four costs approximately $17 and includes a five-unit student course and teacher manual. There is an optional answer key for about $3, but since the answers are included in the teacher's manual, purchasing this seems redundant. A comparable year-long study from Rod and Staff, with similar components, costs approximately $29. Rod and Staff is also a Mennonite faith-based curriculum, making this an "apples to apples" comparison.
Shipping and Returns
Orders under $50 ship for about $5 by priority mail, UPS, or FedEx, depending on the size and weight of the purchase. As long as the books are in saleable condition, they can be returned within 30 days for a 100 percent product credit. CLE does not currently offer a buy-back program, but individuals may be able to resell or barter the books with others. Check your local yellow pages or search online for homeschooling forums to help locate potential buyers.
Pros
Let's take a look at the advantages of purchasing your homeschool curriculum from CLE:
The courses are sold by subject matter, so individuals can choose a complete curriculum or just the pieces that best complement their homeschooling needs.
The course costs and shipping are reasonable, and the return policy compares to that of most other Christian publishers.
Ordering is fast and convenience, and there is a wide range of payment options from which to choose.
The scope and range of the curriculum is broad-based enough to suit most homeschooling needs.
They offer above average customer support and resources.
The workbook materials are designed to encourage independent study.
While it sounds like they offer several excellent benefits for homeschoolers, what about any disadvantages?
What Are the Disadvantages of This Curriculum?
There are a few cons to the CLE curriculum that could influence one's buying decision:
Materials are written from an Anabaptist view of doctrine and theology. If you are not a member of one of the Anabaptist denominations, you may or may not be comfortable with this slant to the curriculum.

Many publishers offer a "peek inside" or sample pages on their websites so individuals can get a feel for the contents of the texts they are considering. This particular feature is not available for this curriculum, and it is difficult to evaluate a textbook based on a picture of the cover. The publisher does, however, offer online samples of some of the curriculum such as the reading program. The samples are in PDF format, and finding them is a rather convoluted process, which could discourage some potential buyers.
If you are looking for a curriculum based on a Biblical worldview, Christian Light Education fits that description, and may be the perfect match for your needs.
Reference Sources
Christian Light Publications, Inc., Christian Light Education
Image Credits
Image: PediaPress Book Reading by Julia Spranger under CC BY 3.0