A Directory of Homeschool Math Curriculum and Ideas That Work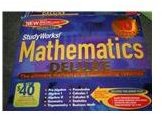 Figuring Out Where to Begin
Tackling a complicated math equation yourself often seems less challenging than successfully teaching a child to understand math concepts. If there were only a mathematical formula that worked on every child, your homeschooling life would be simple. Every child approaches understanding and learning math according to his own style. The entire process can leave parents feeling overwhelmed.
Before you give up in frustration, look at this extensive guide to math curriculum and ideas. Browse through this helpful one-stop guide to unlock the mysteries of teaching math.
Discover the best math curriculum package for your homeschool and hints to enrich it with teaching tools. Refer often to this extensive guide to get creative teaching ideas to spark your understanding and give your guidance on how to tackle math from kindergarten to high school.
How to Choose a Homeschool Math Curriculum
The hunt for a math-teaching package that works for both you and your child can be more complicated than figuring out a quadratic equation. Not every curriculum will work well with your family's needs. If you have more than one child, you may even find yourself searching for a separate curriculum package for each child, based on his or her learning style. Learn what math curriculum packages are available for homeschoolers and which are best for you in this informative article.
The Saxon Math Curriculum for Homeschoolers
Before you jump onboard and purchase the latest curriculum best seller, make sure it will work for you and your child. Just because a curriculum is a top seller doesn't mean it is right for you. Before you spend money on a popular package, read what others have to say inside this and read this thorough review of the Saxon math curriculum.
The Calvert math curriculum places an emphasis on critical thinking and problem-solving skills. This informative review will help you determine if it is right for your homeschool. Learn what Calvert has to offer your students, what grade levels it covers, and what it costs. Still unsure? Read through the article to discover how you can try the curriculum out for 60 days before you decide.
"Math U See" for Students with Autism
Teaching complicated mathematical concepts is tough enough without adding in a special need. When you don't know where to look to find the help your child needs, you can begin to feel overwhelmed. By reading this article, you will gain confidence and find encouraging tips on using the popular "Math U See" curriculum with a child who is on the autism spectrum.
Math Hands on Activities at Home
Daily life holds many times that can be used for teaching math skills. Learn helpful tips on how to seize every moment, taking it captive as a teachable moment. Inside this article, you'll discover how to use a deck of cards, turn car trips into number learning, and how to turn seemingly simple objects into priceless teaching tools.
Math Foundations: Multiplication Activities
Counting and adding lead to learning multiplication facts. Knowing where to look to find help in this regard doesn't have to be challenging. You might even find yourself reciting the multiplication table as you read this article that is filled with productive activities.
A Guide to Homeschool Algebra Curriculum
Relax and learn from those who have gone before you and found successful ways to teach higher-level math skills. This guide will walk you through the best curriculum available for teaching homeschool algebra. Discover what has been proven to work well for others. Let this guide answer all your questions in finding a solid curriculum.
Teaching High School Consumer Math
The thought of teaching high school math can take your breath away. The thought of launching your child into the real world of finances can be even more intimidating. Inhale with a nice deep breath! Take the fear and mystery out of teaching higher-level math with this useful guide to teaching consumer math. Find out which consumer math curriculum package offers the best instruction for your child's needs.
Pre-Algebra Curriculum for Homeschooled Students
Learn here the best ways to prepare your child for higher levels of instruction in math. When your child reaches junior high school–anywhere between grades 6 and 9–it's time to teach him about integers, variables, equations, linear equations, and, yes, those polynomials that we all know and love. You'll find several curriculum suggestions and a suggested weekly schedule for math studies.
Math Online Websites for Homeschooled 7th Grade Students
Just as with the pre-algebra, you can introduce your students to these suggested websites anytime in that grade 6 to grade 9 range of study. Math Play offers free online games that will get your child involved with algebraic equations, operations with positive and negative numbers, and much more. Math for children offers videos, worksheets, games, and quizzes.
References