Christian Worldview Homeschool Curriculum Developers

How a Christian Worldview Shapes Learning
A worldview is the overarching guide by which we view reality. According to Del Tackett, Executive Vice President of Focus on the Family, "whether conscious or subconcious, every person has some type of worldview."
The worldview you hold guides the decisions you make in life. A homeschool curriculum can be secular or rooted in Biblical principals. When it comes to homeschooling, Christians want to use a curriculum that upholds their beliefs, especially in areas like the sciences, where secular worldviews can slant material against God as the creator. If you hold a Christian worldview, you use will want to find a curriculum that matches with your beliefs. The following companies create materials that will suit your needs.
A Beka Curriculum
The A Beka Curriculum has been around for thirty years, and its founders, Dr. and Mrs. Arlin Horton, are committed to giving users high-quality, God-honoring curricula. Dr. Horton is the founder of Pensacola Christian College and Pensacola Christian Academy. He and his wife together developed this Preschool through High School curriculum that uses the Word of God as its ultimate source of knowledge. The writers of this curriculum haven't used textbooks from other companies and added in Biblical principals; rather, they have done research in every subject and looked at the material from God's point of view. Scriptures can be found as a guiding pillar for their work.
Alpha Omega Publications
Alpha Omega Publications was founded in 1977 and it is a provider of Christian materials for PreK through 12th grade. Alpha Omega sells Monarch, Switched on Schoolhouse, Horizons, LIFEPAC, and The Weaver Curriculum. They are committed to making a difference for Christ, and they seek to provide optimal learning experiences through their curriculum.
Bob Jones University Press
Bob Jones University Press provides PreK through 12th grade Christian educational materials and support services in order to encourage Christian character. The four distinctives for BJU Press are that the products are Biblically based, they teach critical thinking, the teacher is key, and the learning should be fun. In the early 1970's it became apparent that there weren't many Christian textbooks available for families or schools wanting to teach from a Biblical base. They started with a science textbook, and went from there to develop their Christian publishing company. They also, like A Beka, developed their own materials starting with the Bible as truth, rather than take already written textbooks and add scriptural references.
Christian Light Publications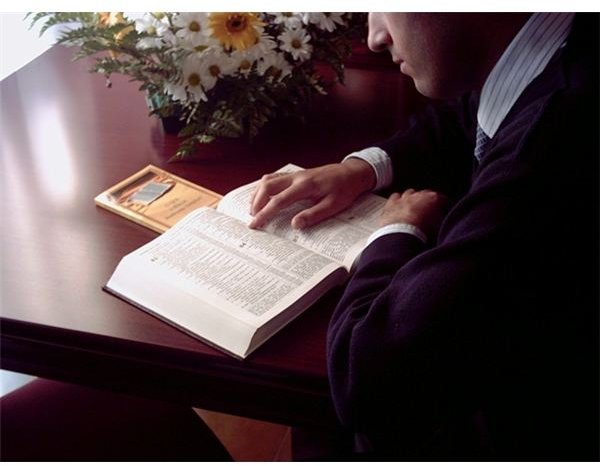 Christian Light Publications is a literature-based ministry founded in 1969. The company produces Christian books, pamphlets and tracts along with high-quality textbooks for Christian schools and homeschool use. Operated by nine board members and fifteen advisorsory panel members, they believe that the Bible is the inspired Word of God and that the New Testament is the final word for the church and every Christian. They carry curricula for Kindergarten through 12th grade.
My Father's World
My Father's World Curriculum combines a Charlotte Mason and Classical Education approach with Biblical truths. The developers of My Father's World, David and Marie Hazell, have been involved with homeschooling since 1987, and have been developing this curriculum since 1990. According to their website, their goal is to "raise up generations of families who see the world through God's eyes and live according to that knowledge." They have a strong sense of Missions work, and portions of their profit goes into Missions. Their materials hold a Christian worldview. Homeschool curriculum by my Father's Word highlights God's word as the basis for all wisdom.
Rod And Staff
Rod and Staff Publishers was founded in 1958 as Pilgrim Mennonite Press. Their purpose is to provide Christian homes and schools with Bible-based textbooks and literature. Rod and Staff's goal is to use these educational materials to impart truth, without compromising the Word of God (from their 1996 catalog). Students begin learning at First grade, and the materials contine through 12th grade. These materials are sold by independent dealers, as the company does not have a website of its own.
Sonlight Curriculum
Sonlight is a Christian-based company servicing the needs of preschoolers through high schoolers. Unlike other companies that create their own textbooks, Sonlight sells materials from all different authors and has packaged them together into grade levels, picking out the highest quality literature for each level. Sonlight believes that students respond better to great literature than textbooks, so their approch comes across in their materials. As for its Christian basis, Sonlight exposes children to literature, not only Biblical but also secular, with this goal in mind. "Our goal at Sonlight is to produce a homeschool curriculum that will teach children (and parents) to learn to understand first and judge second. More importantly, we want children to know that God is faithful — they can listen to other perspectives without having their faith destroyed." (Quote taken from Sonlight's website).
Other Christian Publishers
There are many other publishers of Christian materials for homeschool use. The companies highlighted here are some of the most well known that hold a Christian worldview. Homeschool curricula from each of these companies vary in developmental style. Some of these companies are workbook driven, others use DVD teaching, and some use whole books to teach the material. Bright Hub Education has many articles reviewing homeschool material, and many of which are linked here. Be sure to check them out for an indepth look at each company.
Article Credits:
Tackett, Del, "What's A Christian Worldview," https://www.focusonthefamily.com
Background information about each company taken from their websites
Image Credit: Wikimedia Commons, Bibbia_con_rosa.jpg, author: Vortix
Image Credit: Wikimedia Commons, Estudo.jpg, author: Steelman