For parents wanting to provide a Christian education at home, several Christian textbook publishers produce books for homeschoolers. Many offer a complete curriculum, covering all aspects of education, but others specialize in one subject area. You may find that your local Christian book store carries many of these books and you'll probably find most of these publishers at local homeschool conventions.
Publishers
Alpha Omega publishes a wide range of Christian homeschool books and materials. The company's LifePac is sold per subject. Each LifePac package includes a teacher's guide as well as several smaller workbooks instead of one large workbook for the year. Alpha Omega also publishes Horizons Math and Horizons Phonics, as well as a computer-based program called Switched On Schoolhouse and a web-based program called Monarch.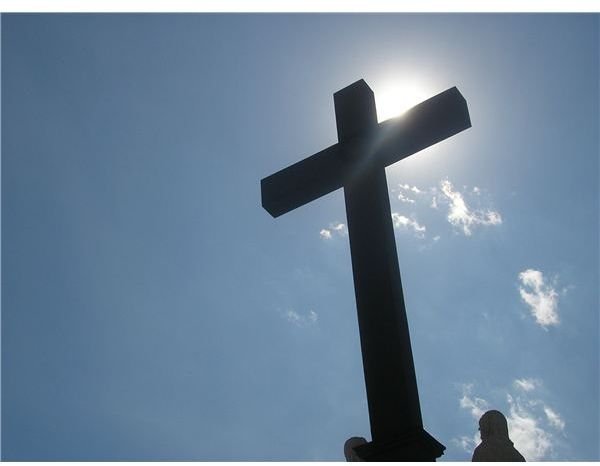 Abeka is a well known Christian homeschool publisher. The company offers a complete line of curriculum choices for students in preschool through 12th grade, as well as their fully accredited correspondence school. Every course is taught from a Christian perspective. Parents can order complete kits to cover all subjects for a grade level, or choose to order each course separately.
Bob Jones University (BJU) Press offers a full line of curricula for every grade level. This Protestant Christian company uses a mix of hardcover and paperback books, workbooks and textbooks. In addition to the homeschool curricula, the company offers students the option of distance learning through the website, by using a specialized computer hard drive or by using DVDs.
Christian Liberty Press offers a full line of curriculum that may be purchased by entire grade level or individual subjects. This company is more affordable than others. For example, the entire second grade kit is priced at only $165.
Sonlight is one of the most well known publishers of Christian homeschool materials. This company offers a complete curriculum kit for each grade, including daily lesson plans and all reading material for the school year; however, this can be costly to parents. Many parents choose to purchase only the instructor's guide from the publisher, then borrow the readers from the library to save money.
Winterpromise is another Christian company that offers a complete curriculum in a box. The program utilizes a wide range of Christian books in its studies, includes lots of hands on activities and crafts. Each core curriculum focuses on one facet of science or history. For instance, the Kindergarten curriculum, Animals In Their Worlds teaches all subjects but is themed around animals in their habitats. Children using Winterpromise's Hideaways in History program will build what the company calls "learning play spaces" related to their studies.
There are too many Christian textbook publishers for homeschoolers to list in one article, but the above-mentioned publishers are among the most popular among homeschooling experts and parents. Many of them offer sample pages on their websites to help you determine whether their programs and texts are a good fit for your homeschooling family. Homeschool conventions are another great way to see a publisher's books in person and meet company representatives who can give you a better idea of the philosophies promoted within the materials.