A Guide to Homeschooling Kids with Special Needs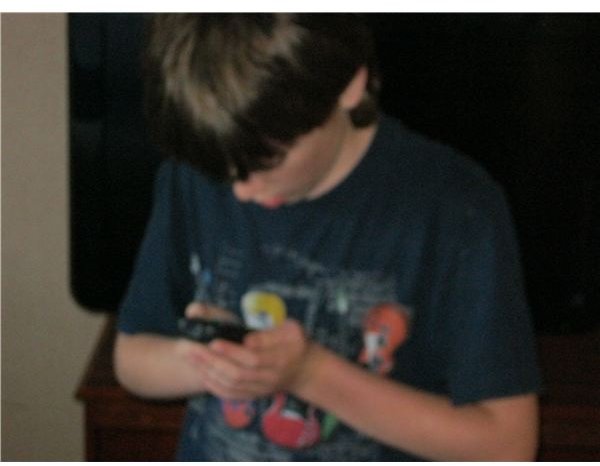 Help Has Arrived for Your Daily Struggles
Helping a child who has a special need is among the top reasons for choosing to homeschool. The vast array of disabilities that fall under this category include physical and mental challenges ranging from mild to severe. Bringing your student home to teach can become a learning challenge for the parent who is now faced with terms and abbreviations like IEP and IDEA.
This guide will provide resources to help you get through the schooling years and reach success with your special needs kid. You will discover how to legally homeschool while finding the public-funded programs that help propel your student to reach his or her full potential.
Browse through this helpful guide to learn the terminology associated with challenged learners. Find a list of creative tips on where to obtain therapy that will help your physically or mentally impaired child succeed. Read about the best curriculum choices for homeschooling learners who require a specialized approach.
In the following articles, you will also find links to computer and online teaching games designed with the special needs learner in mind. The guide will give you the keys you need to unlock ways to help a child with specific needs such as dyslexia, autism, or behavioral issues.
How to Use IEPs for Homeschool Students
What is an IEP, and what is the difference between an IEP and an SEP? How do both fit into the scope of the IDEA? When you begin your path to educating a child with learning challenges, you'll become inundated with abbreviations and terminology. This explanatory article will help you learn what each of these additions to your vocabulary mean. You'll learn how to apply these terms to finding public and private school funded therapies and help, or how to design your own IEP at home.
Therapeutic Horseback Riding for Homeschool Students
Therapy for a large list of disabilities is among the many benefits of horseback riding. As a homeschooler, outside lessons like these not only teach a new skill, but also provide necessary therapy. The article lists specific disabilities that can benefit from horseback riding and explains how your child can take part in therapeutic horseback riding or hippo therapy.
The Best Special Education Curriculum for Homeschooling
Every learning challenge is as specific as the child it belongs to. Learn how to pinpoint what curriculum will work best for your individualized situation. Throughout this article, you will discover how to use an IEP for optimizing your curriculum choice. You will also discover what to look for in uncovering a quality curriculum for your child's specific needs.
Accredited Homeschools for Children with Learning Disabilities
Take the pressure off of doing it all yourself. If the traditional curriculum packages are not working for your struggling student, consider an accredited program. Find out if pursuing an accredited learning package is a good fit for your homeschool. Browse this helpful guide to discover where to find accredited curriculum for your learning disabled child.
Special Needs Among Top Reasons Homeschoolers Switch to Cyber Schooling
How can your computer help your child receive the education he needs? Discover why parents of a special needs child choose cyber schooling. Learn how your child can receive education at home without forfeiting the benefits of an Individualized Education Program (IEP) provided by your local school.
Computer Games for Special Needs Children
You spend your day teaching and caring for your children. Add a child who requires additional care to this daily effort, and you come up with one exhausted parent. Technology can be a welcome teaching tool to create a learning environment that is fun. Did you know there are computer games specifically designed with learning impairments in mind? This article describes the numerous software that ared vailable to homeschoolers.
Homeschooling some kids requires a large amount of patience and creativity on the part of the parent. Discover what a slow learner is and how you can help your child achieve academic success. Get detailed tips in this comprehensive article on homeschooling slow learners.
Pros and Cons of Homeschooling a Child with Aspergers
Receiving a diagnosis that your child is on the autism spectrum is more common than it used to be. Dealing with a child who has Aspergers is challenging. Before you decide on how your child will be educated, discover what the pros and cons of homeschooling a child with AS are. Inside this article, you will find positives, negatives, and helpful tips for getting through the schooling day with a child who has Aspergers.
Homeschooling an Oppositional Child
Does a learning disability, ADHD, or oppositional/behavioral disorder create homeschool battles for you? Here's help. Included in this article is a list of creative tips to help your child learn and make for a smoother day of learning.
Eliminate Homeschool Problems with a Behavior Management Program
Some learning disabilities go hand-in-hand with behavioral issues. Learn easy ways to begin curving inappropriate behavior with your student. In this informative article, you will discover where to find help if the behavior continues and gets out of hand.
References