The Special Needs Child: Computer Games Available on 8 Websites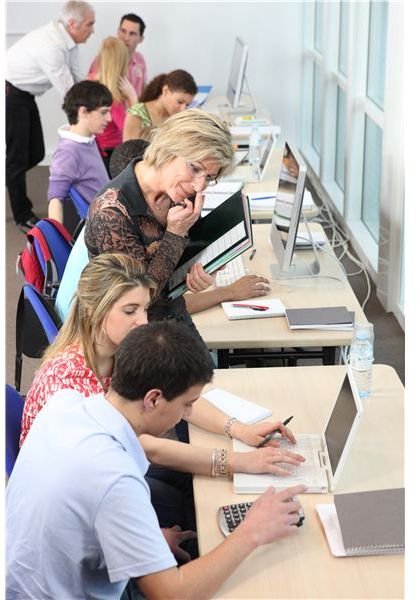 Games for Special Education
Who doesn't love to play games on the computer? I think almost everyone does. If teachers are looking for an exciting way for students
with special needs to learn, take a look at some of these games that I have found. There are games that can be purchased at your brick-and-mortar store, and some online games as well.
Laureate Learning Systems
Laureate Software provides games suited for children with a variety of special needs, from the spectrum of autism disorders to language impairments, Down's Syndrome, and more. The company's software helps students to build skills in language, vocabulary, reading, spelling and even has bilingual programs.
The software options range from kindergarten through adult. Sample material can be requested on the website. The software can be purchased on the website and cost ranges from $40 to $100. You can even rent it by the month.
Judy Lynn Software
Judy Lynn Software, Inc., has a range of software programs to purchase made especially for children with special needs. Many of the computer games have a minimum cognitive age level of 9 months, and you'll find options ranging up to a variety of grade levels. They have games including: cause and effect, matching, sounds, virtual motor skills, sequencing, story building, and life skills. You can purchase individual titles from $39 to $79, while classroom licenses can be purchased from $99 to $125. The company also offers a variety of bundle options, as well.
School Rules
School Rules offers great software to purchase that deals with social skills. This is great for a wide range of special needs children because so many of them need to improve their social skills. The software is intended for students aged 8 to 18. The company offers five CD-ROMs that run between $69.99 and $89.99 individually; you can also buy the entire set at a 10 percent discount. These discs teach children about acceptable behavior and consequences, problem solving, critical behavior, working in a group and social interpretation skills.
Sesame Street Games
The Sesame Street website has a lot of fun games that are available online to play for free. They are particularly beneficial for children with special needs because they are set for those working at a lower level of functioning including a lot of alphabet games, emotions, thinking skills and even games on self-confidence. The characters are relatable to all children and provide a fun and entertaining learning environment for all.
Fisher-Price Games
If you are looking for more free online computer games for your child with special needs, take a visit to the Fisher-Price website. The company generally offers free games to help children at stages of development from infant through preschool. While not designed specifically for children with special needs, the games are well suited to children working with disabiltiies such as delayed developmental disabilities or autism. They games are very colorful and child friendly.
4Kidz
4Kidz is another free website that offers a variety of games designed for special needs children or younger children. The games are designed to develop motor skills, increase attention span and also improve hand-eye coordination. Their games are used frequently for students with autism.
Smart Tutor
Smart Tutor provides online supplemental learning for children with special needs in reading and math. It costs $17.99 per month and they also have year-long subscriptions. You can also try it free for 14 days. The students take a placement test and then the program becomes customized based on their needs. They also have a link on their website to free games as well.